Glen Nagle reckons the Moonrock Café has the best coffee in the galaxy – and he can prove it. Since he works for the Canberra Deep Space Communications Complex at Tidbinbilla just outside Canberra, we're inclined to believe him. Unfortunately, many people who visit Canberra stay in the "Parliamentary Triangle", which houses many fine institutions such as the National Gallery, Parliament House and the War Memorial. But we urge you – we beg you – to make the 40min trip to Tidbinbilla to see the DSCC. It's operated by NASA and has the best collection of space memorabilia and real flight hardware in Australia. And it's a working complex. You can see quite literally the latest photos beamed back to Earth from the Mars Rover. It's one of three places on Earth that track and "talk" to spacecraft in deep space (the other two are in the US and Spain). The people here are knowledgeable and enthusiastic. The display includes models of the Mars rover, actual flight suits, and one of the largest pieces of Moon rock in the world.
WHERE // 34km southwest of Canberra, and best of all it's free! But the "best coffee in the galaxy" might cost a few bucks.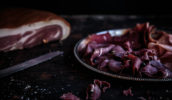 DID YOU KNOW? // The CDSCC is currently supporting 43 missions from over 23 nations, who time their launches to have Canberra tracking at their critical early stages; our engineers are considered the world's best and are the only one's completely trusted to manage such a delicate stage of the launch process!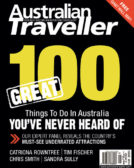 Enjoy this article?
You can find it in Issue 14 along with
loads of other great stories and tips.