We've done the maths and Tom Roberts has it over famous Renaissance man Rafael. In Rafael's seminal work School of Athens there are a mere 21 portraits of famous scientists, many supposedly done by assistants. Roberts, on the other hand, crafted 269 individual portraits in the making of the Big Picture, commemorating the opening of the first Federal Parliament of Australia.
" I JUST ADORE THIS PIECE BY TOM ROBERTS. A MUST SEE IF YOU LOVE AUSTRALIAN ART." – Sandra Sully

The huge canvas is hung in Federal Parliament in a special gallery at the entry to the Main Committee room. To reach it you walk through the foyer, past the members' hall, then through a narrow passageway. It's a shame that unless you make the effort or are on a tour you'd more than likely miss it. But to really appreciate it, you need to consider Tom's effort: he was second choice for the commission, which stipulated there be at least "250 recognisable likenesses." He produced 269. To finish the piece he had to go to England and sit with subjects, which was made all the more difficult with the recent death of Queen Victoria. All the attendees at the event were dressed in black to signify their mourning, so Roberts had to include the stream of sunlight from right to left to give the piece any colour.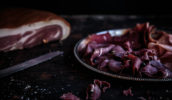 WHERE // Federal Parliament, ACT.
DID YOU KNOW? // In the greatest act of gift recycling, the Victorian businessman who commissioned the work gave ownership to the Australian Commonwealth, which then gifted it to the King in 1904. It was only in 1957 that the work returned to Australia. (We still don't own it. It's on permanent loan from the Royal Collection.)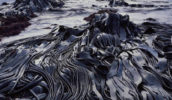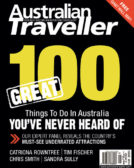 Enjoy this article?
You can find it in Issue 14 along with
loads of other great stories and tips.