AT's Dorian Mode loves a romantic comedy as much as the next emasculated travel writer looking for ways to impress the wife. But has he bitten off far less than he can chew by choosing CANBERRA as a sweet spot?
SWEET SPOT
Hyatt Hotel Canberra

AT's Dorian Mode loves a romantic comedy as much as the next emasculated travel writer looking for ways to impress the wife. But has he bitten off far less than he can chew by choosing CANBERRA as a sweet spot?  
The Hyatt Hotel Canberra was built in 1924 and originally called the Hostel Canberra, after parliament decreed it needed purpose-built digs for Iguana-gaters to punch-on when in town while dually providing for tourists a level of accommodation as befits our nation's capital. It was modelled on the old Tokyo Hotel (since destroyed) and its prairie-house design, with several newly added wings, is distinctive.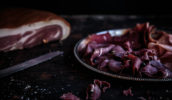 Interestingly, it was called a "hostel" due to the alcohol ban in Canberra at the time (yeah, who knew?). When locals finally realised you can't live in Canberra without excessive amounts of booze and legalised pornography, the ban was overturned and it was renamed the Hotel Canberra – now The Hyatt Hotel Canberra.
For once the marketers have it right: this hotel really does offer guests old-world charm with the best of modern facilities. My wife and I are Art Deco tragics, so we fell in love with the architecture and general pre-war styling of the heritage-listed property immediately. A nice Gatsby touch is its bellboys all dressed in plus-fours, bow ties and baggy hats. They look like 1930s golfers. It's a bold stroke (pun unintended) that lends a unique atmosphere of romance. And, unlike other soulless Canberra hotels, its expansive grounds and gardens create an atmosphere of a serene country resort rather than a city hotel.
Now, my favourite Canberra excursion has to be the War Memorial. I recommend the free guided tour (all guides are volunteers, bless 'em). Ours was a lovely old Digger called Len Hume. It was moving when he pointed to a photo of the Japanese surrender at Borneo and said offhandedly, "Yeah, I was there that day." My Pop also fought in Borneo, so for me the tour was tinged with an added gravitas. From June 6 to Oct 12 they have an exhibition called Icon and Archive: Photography and the World Wars. Well worth a squiz.
Now let's be frank. We mostly associate Canberra with dreary pollies, over-paid public servants and museums. But the best-kept secret about Canberra is its wineries, only minutes from town (unlike the Barossa and Hunter, which are miles from everything except a hangover). So, why not tailor-make your romantic getaway with a museum/gallery/foodie/wine combo? This is unique to Canberra. And if you can't jag a sitter for the weekend you can always drag the kids to Questacon one day, then punish them with wineries the next.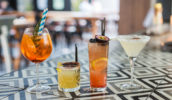 Canberra's wineries are world class. Perhaps you've heard of Lark Hill, Clonakilla and Canberra wine-maker (and NSW winemaker of the year) Alex Mackay. However, some must-see wineries in my book are: Sheppard's Run, on a gentle hill with a hip restaurant overlooking an undulating historical sheep run (taste their Felonious Fox Merlot but be careful how you ask for it after a few vinos); Mount Majura Vineyard, with its master classes, seated tastings and romantic gumboot trails through the grapes; and the magnificent Poachers Pantry, a breathtaking country-style smokehouse café/winery with superb Wily Trout wines. Poachers is almost worth a visit unto itself and is integral to the Poachers Way group, a collective of local artisans, wineries and foodies who go out of their way to make your visit special.
For dinner, drop into Schonegg (which is how I speak after a day at the wineries). Effusive Richard Everson's award-winning nosh is top notch; try the delicious locally bred alpaca cutlets – you'll never look at your cardigan the same way again.
On your way home, call into Lerida Estate and/or Lake George Winery and sample their sublime Pinot Gris. Just off the Federal Highway at the end of Lake (where's the hell's the lake?) George. Take a seat in either of their fantastic restaurants that overlook the lake and contemplate global warming.
Now, luckily for AT Getawayers, Canberra is holding its annual Fireside Festival in August. At Fireside you can down exquisite cool climate wines, sample the delicacies from the region, meet local artists, or simply relax and warm yourself before open fires (and trust me, it's bloody cold there) while listening to jazz or chatting among your pals till someone asks you to buy something.
If you can't make Fireside, coincide your getaway with Floriade (not Fluoriade, as I first thought, which is a festival of teeth). This is Canberra's wonderful flower festival, where lovers tiptoe through the tulips hand-in-hand. Or for more flowers try snatching a few intimate moments at the beautiful rose gardens at old Parliament House, just over the bitumen from the Hyatt. Again I recommend the tour – a whole family for $5. And parking's free everywhere. Canberra doesn't put the slipper into you like other cities.
Needless to say, Canberra really impressed. I rate it as a dark horse AT secret destination best pick. So, if you're thinking of a Romantic Canberra getaway this winter (yeah, I agree, feels funny even writing it), our capital might just surprise you.  
IDEAL IF // Your partner likes museums and galleries, and you're looking for something cultural close to the wineries.
WALLET PAIN // From $295 for a Park Room to the big knob Diplomatic Suite at $845 a night.
TENSE DRIVE WHILE SHE STARES OUT THE WINDOW NOT TALKING TO YOU // It's around a 3.5hr drive from Sydney, and 8hrs from Melbourne.
HANDY WEBSITES // www.awm.gov.au; www.canberra.park.hyatt.com; www.schonegg.com.au; www.thepoachersway.com.au/fireside-festival/; www.floriadeaustralia.com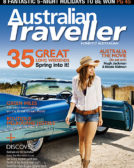 Enjoy this article?
You can find it in Issue 23 along with
loads of other great stories and tips.