A guide to all the food and wine events in Australia in the summer of 2009
A Stomach for Travel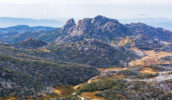 Hold off on your New Year's resolution to 'beat the bulge' just a little longer, because this summer you wouldn't want to miss out on all the good food and wine the country has to offer.
If British researchers are correct, the music you listen to can change the way wine tastes – as if you needed another good reason to indulge in more wine and food. There's no debating that music and wine go together, even if recent research from the Heriot Watt University in Edinburgh suggests some may go better than others. AT reckons there's only one way to find out for yourself: head to one of this summer's food events around the country on your own foodie fact-finding mission. With truckloads on offer between WA and Victoria, all you'll want to do is eat and drink – be warned!
For all fans of white wines, there's this year's Hunter Semillon and Seafood weekend in the Hunter Valley.
Don't know your cab sav from your sauv blanc? Not familiar with the Hunter Valley Semillon? Don't worry, the festival has master classes that will teach you all about them. But just as a heads-up, it's the highest quality and purest dry white wine produced in the world.
Crown Plaza Hunter Valley is offering packages to festival guests with a choice of either the Semillon Experience Package – includes one nights' accommodation from $270 per person – or the Semillon Experience Weekend, if you want to stay the whole weekend – includes two nights' accommodation from $435 per person. Both packages also include full buffet breakfast and ticket to the Semillon Experience Dinner.
If you don't take up Crown Plaza on their offer, make sure you book accommodation in advance. The event runs from April 17 to 19 and there'll be a whopping range of over 150 Hunter Semillons available to taste as well as the opportunity to sample the best of local seafood, cheeses and other Hunter produces, of course.
For more info or to make a booking, visit http://www.crowneplazahuntervalley.com.au/ or phone 02 4991 0900 or head to www.huntersemillonandseafood.com.au

Or you could head south to Melbourne, the supposed foodie capital of our fine country and attend one of the 200 events that will be part of the Melbourne Food and Wine Festival between March 7 and 23.
With the city's treasured laneways and rooftops transformed into dining rooms for 17 delicious days, you'll be able to enjoy alfresco dining under the stars. You'll also get the chance to attend the ticket-only event of the World's Longest Lunch where 1,200 guests will able to feast on some Italian inspired dishes, as they sit along the banks of the Yarra River. Or take on a cooking class and learn from the best with some of the world's celebrity chefs, including Dieter Muller and Australia's very own Maggie Beer at the Langham Melbourne MasterClass.
For further info go to www.melbournefoodandwine.com.au
You also won't be let down if you're in Victoria a lot earlier than March: from January 17 to 18, the Taste of Falls Creek Festival will celebrate the good things in life – food, wine and music. And for only $5, you'll be able to grab yourself a tasting glass and stroll around the alpine village of Falls Creek, as you taste wine from 15 different wineries and breweries.
The family-friendly event will also have plenty of live entertainment including musical entertainment by local artist, Kate Vigo, who had the highest selling album of 2008 at the Melbourne Jazz Fringe Festival. While you're enjoying the music, tantalise your tastebuds with culinary delights including Turkish Gozleme, Paella and, of course, cheese platters.
Check out www.fallscreek.com.au for more info.
If you're looking for a more intense – or should we say active – experience, then join in on the Gourmet Guided Walking holidays across the Victorian Alps. It's a seven-day trip following the footsteps of early European settlers to the region. The walk will take your tastebuds on a journey – sampling the wonderful wines of the Alpine Valleys of northeastern Victoria.
Get hiking at www.hedonistichiking.com.au
You'll be in good foodie company, at the annual Leeuwin Estate Winery concert and picnic. The concert series – now in its 25th year – features an eclectic mix of the world's finest musicians and entertainers. People like Ray Charles, Diana Ross and KD Lang have previously graced the stage and brought out the best in local wines.
The line-up for this year's concert series includes Australia's very own The Waifs who are expected to perform on Sunday, January 25, while international singer/songwriter Chris Issak is expected to steal the limelight on the weekend of March 7 to 8.
Pack a picnic – don't forget some good cheese – choose a spot at the Estate and enjoy a whole night of alfresco music. For further info head to www.leeuwinestate.com.au
Whether you can prove or disprove that music influences your tastebuds, AT recommends you give them a good rest at the end of this and follow through with your New Year's resolution after all. Maybe check out our piece on the Fountainhead Retreat Detox in this newsletter?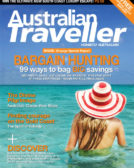 Enjoy this article?
You can find it in Issue 25 along with
loads of other great stories and tips.