The Melbourne versus Sydney contest rages on, spilling over into the city's airports as the Emerald City seeks to maintain its monopoly of the skies. But this time it's not Go directly to jail – it's dip both hands into the Community Chest. Justin Wastnage reports.
Con Air

Keen players of Monopoly know the value in controlling all four railway stations. The outlay for each is minimal, but controlling all four means you get to regularly extract surcharges from your hapless opponents.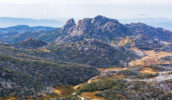 In what passes for most of us as real life, airports are today's railway stations. And as residents of Sydney are increasingly finding out, an airport monopoly is proving just as costly.
Go to meet a relative off a flight, for example, and you'll be hit up for short-term parking, as all stopping zones have been forbidden. Have a beer while waiting and you'll pay twice what most pubs charge. Get a taxi into town and you'll be clobbered for an extra $2.50. Such tales fill the letters pages of Sydney papers. Some of the dissatisfaction can be put down to the wider malaise over the harbour city's decline. Melbourne already lays claim to the country's best architecture, restaurants and fashion and now Sydneysiders think Tullamarine beats Kingsford Smith.
Latest proof of the standing of the airport is a survey by swanky US Condé Nast Traveler, which awarded Kingsford Smith only 48.2 points out of a possible 100, citing slow customs procedures, chaotic baggage carousels and sub-standard shopping.
Sydney airport still rates highly in the industry benchmark Skytrax passenger satisfaction surveys, but it has slipped a long way from 2005 when it reached the top ten. Part of the blame can be laid on owners Macquarie Airports, a subsidiary of the "Millionaire Factory", Macquarie Bank. In 2007 Macquarie Airports earned $606m from Sydney airport and looks set to repeat the trick in 2008. Increasingly, the $6bn the bank paid for the airport in the government sell-off of 2002 looks like a steal.
Profits come from the passengers. Analyst firm Meryl Lynch estimates the average passenger contributed $60 to the airport's coffers in 2007. But passengers have a grievance because they want a functioning airport rather than another shopping mall. Indeed, Priority Pass, a frequent flyer club, says relatively few of its members think airports need more retail and dining options. Instead they cite flight punctuality and speedy security checks as crucial to their airport rating. But Macquarie's monopoly of Sydney airport means it has little incentive to improve the lot of the travelling public, but massive incentive to rent more real estate to shops and restaurants.
But Macquarie Bank hasn't abused its position, it has merely capitalised on it, as it's required to do. Nor does the problem lie with a private enterprise running a piece of crucial national infrastructure; few believe handing the airport back to a government would do anything other than increase inefficiencies, especially given the parlous state of NSW's public transport. Rather, it's competition that's needed.
Look at Melbourne. It was the arrival of Jetstar flights to a paddock in Avalon that made Tullamarine lift its game. ACCC service reports show Melbourne airport's once dismal ratings reversed in 2006. It then went all out to attract Singaporean low-fares airline Tiger Airways. As a result, average domestic fares out of Melbourne are 36 percent cheaper than out of Sydney. NSW, meanwhile, is in the slow lane of the low-fares revolution.
Brisbane airport is having to work harder thanks to the burgeoning presence of the Gold Coast's Coolangatta airport. Brisbane may currently be expensive in landing fees for airlines, but expect to see that change as it cuts sweet deals with low-cost carriers as competition from the Gold Coast heats up.
Sadly, in Sydney the federal government appears to have kicked into the long grass any plans to expand passenger services from the most feasible of alternate airports, Bankstown, in the city's west. This is a pity; evidence from around the world shows that the best way to increase services and reduce fares is to have a second airport.
In its submission to the infrastructure minister Anthony Albanese, who's currently studying Australian aviation's needs in the 21st Century, Sydney airport unsurprisingly calls for a continuation of the status quo, arguing that plans for a second airport are doomed to failure. Improving and upgrading the current infrastructure is "a far more efficient use of the nation's resources", it says.
In recent months the airport has made overtures to low-cost carriers and has even dusted off plans for a budget terminal in a bid to show the government it's serious about improving service. Expect to see those plans quietly shelved again if Canberra does rule out passenger services at Bankstown.
But even if a second Sydney airport should be the long-term goal, there are subtle tweaks in regulation the ACCC should enact to make Sydney less of a rout. Since airport parking is one of its biggest money-spinners, it makes sense to Macquarie to ban stopping zones and make other forms of transport unappealing. But in the new environmentally friendly era, the government should reconsider what is core airport infrastructure.
The taxi levy, for example, is a crafty measure that made cab passengers pay for what is arguably a core piece of airport infrastructure; a functioning taxi rank (admittedly a move that has been copied by other Australian airports). Equally, train passengers rightly feel gypped when their ticket from Sydney into town costs $11 more than it normally would, thanks to a levy to pay for the four new train stations that serve the airport. While Sydney airport users can at least feel grateful that they have a train service, stations should be a prerequisite of any modern airport, rather than a perk passengers have to pay for.
Trading rules also need to be addressed to make charging higher prices at the airport illegal. Retailers at UK airports have long been bound by this rule. Macquarie would have to lower commercial rents to compensate retailers and attract more shops, enriching the airport experience.
Finally, the ACCC needs to address the policing mechanism it uses. Our major airports operate under a de facto "dual till" approach, whereby revenues from airport shopping malls and food courts usually do not subsidise the costs involved in running the check-in desks and baggage scanners.
Many of the world's major airports operate using a single till with retail revenues offsetting runway costs. If the ACCC took Sydney airport's massive earnings as a whole (rather than only aeronautical services as it does today), it would likely mandate cheaper airline landing charges.
Just like the board game player who'd rather mortgage houses on Regent Street than hand one of the stations back to the bank, Sydney airport knows its best outcome is to remain a monopoly. The government should just draw up some house rules to stop one player from ruining the fun for everyone.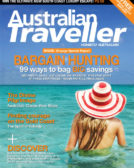 Enjoy this article?
You can find it in Issue 25 along with
loads of other great stories and tips.