Australian Traveller readers respond to a Hotel Review on the newly opened Emporium in Brisbane's Fortitude Valley.
AT readers respond to Emporium Hotel Review



Three Australian Travellers wrote to us about the Emporium – the first just after the hotel opened, and the last several weeks later. So, interestingly, we can chart the progress and improvement of the budding outfit as it sorts out its teething problems. Thanks to those that took the time to write in.
THE NOT SO GOOD
We stayed at the Emporium on the 28th June – my husband's birthday. I thought it would be nice to be one of the first guests at Brisbane's newest hotel – silly me! I was appalled they were even open. It was a good ten days after the opening and it still had quite a way to go. Tradesmen were still everywhere, the lift was a shell, there was no room service or minibar or restaurant/bar service. I booked online and there was no warning that the hotel was still under construction, plus no real acknowledgement of this fact, nor an apology, when we checked in. On check out, expressing my disappointment at the complete lack of facilities, I was told in hushed tones that "they probably opened too early".
The staff were lovely but there's no way I'd recommend it to anyone – I think it was pure greed on the part of the owners to open an incomplete hotel and it will always colour my judgement of the establishment no matter how hip and cool it's supposed to be. Yes, the decor is interesting and fresh but the bathrooms are basic and poorly designed. We went up to look at the rooftop pool the next morning and there were so many tradesmen running around the access floor that we gave up.
I just thought it was really wrong to open an establishment that clearly wasn't finished. It's false advertising in my book. I can't get my husband's birthday back and it really did ruin our celebration – although I must point out they did send up a bottle of wine when they found out it was his birthday. I must stress again the staff were really great and they were very helpful supplying menus from the nearby restaurants to "compensate" for the lack of in-house facilities. I'm sure they have their act together by now, but I was just so ticked off after all the PR hype surrounding the opening of this "fantastic" hotel that I just wanted to have my say. – Anita Cross, via email
THE PRETTY GOOD
I was just reading the review on www.australiantraveller.com of the Emporium, which you visited before it opened, and I noticed you were requesting reviews, so thought I'd share a few comments:
Rooms are indeed fitted out to a very high standard – TV is huge, bathroom is nicely appointed (mine just had a large shower as opposed to the spa you mention in your article), occasional furniture is all of high quality.
I'd say at the moment, as is to be expected, it has a few "new hotel" giveaways: the carpet in the lift wasn't the right size, so that felt a bit tatty; the wooden door that covered the minibar wasn't properly connected to the fridge so the two operated independently of each other.
That said, the cupboards and drawers etc are nicely finished (including self close mechanisms, which is a nice touch; the toilet seat also had one of these to prevent slamming), my room had a walk-in wardrobe and was very spacious.
My main grievance with it, however, is the catering – the hotel doesn't have a restaurant, and all room service food is supplied from the restaurants in the precinct below. This was fine on the first night, and I had some nice food from the Turkish place, but on the second night I arrived back late from work at 10:20pm (on a Wednesday). When I phoned up to order some food I was told all the restaurants were shut, but if I wanted some food I could walk back to Fortitude Valley where lots of places were open. For such a high quality hotel I would have expected them to volunteer to arrange a delivery – or anything, really, apart from basically telling me to sort it out myself! As a result I had to satisfy myself with the minibar food, which was a less than ideal option.
In summary, all very promising, but they need to give the food provision some thought (as it's a decent walk from the Valley), and tidy up the various unfinished bits and pieces before they can really justify the relatively expensive rates they're charging – Alex Maycock, Sydney
AND THE GOOD
My friend stayed there recently and said it was the "sexiest hotel" she'd ever stayed in. Not quite sure what that means but . . . you asked for comments! – Melinda Watson, Noosa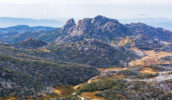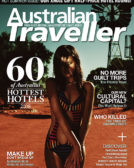 Enjoy this article?
You can find it in Issue 18 along with
loads of other great stories and tips.