AT Recommends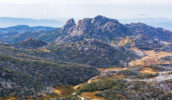 Australia has hundreds of rock art tours. Here's a taste of the best: those operators that are doing it properly, respectfully, are accredited and are involving traditional owners wherever possible.
1. Discovery Ecotours Operates Desert Tracks Touring in cooperation with the Anangu.
phone: 1800 803 174
website: www.discoveryecotours.com
2. Kimberley Specialists Offer tours throughout remote areas of the Kimberley, many to private properties with Aboriginal guides.
phone: (08) 9168 2576
website: www.kimberleyspecialists.com
3. Jahadi Indigenous Outdoor Adventures Offers specialised tours around Tasmania suited to each client.
phone: (03) 6363 6172
website: www.jahadi.com.au
4. Diverse Travel Australia Offers educational and culturally based tours across the country, dealing directly with Aboriginal people and communities.
phone: (08) 8303 3422
website: www.diversetravel.com.au
5. Davidson's Arnhemland Safaris Offers a wide variety of tours to Mount Borradaile, Kakadu NP and the Cobourg Peninsula in Arnhem Land in the NT. All tours coordinated with traditional owners.
phone: (08) 8927 5240
website: www.arnhemland-safaris.com
6. Wilderness Challenge Operates tours across Cape York Peninsula and the Gulf Savannah country of FNQ focusing on the environment and cultural locations.
phone: 1800 354 486
website: www.wilderness-challenge.com.au
7. Injalak Arts & Crafts Located at Gunbalanya in Arnhem Land, tours guided by Aboriginal people from the community take visitors to Injalak Hill and other rock art sites.
phone: (08) 8979 0190
website: www.injalak.com
8. Sydney University, Centre for Continuing Education: Study Tours Uses accredited operators to conduct tours and retreats in some of the most interesting locations in the country (including rock art tour to Central Australia with Grenville Turner, the photographer for this article, and a trip to the Top End with art historian and aboriginal art expert Dr Garry Darby).
phone: (02) 9036 4789
website: www.cce.usyd.edu.au
*Note: many rock art locations are situated in places that require permits and passes to travel into Aboriginal lands and National Parks and Reserves. Accredited tour operators will ensure that the correct permits and passes are secured. If you're planning on travelling into remote areas, check on the permits and passes required before you start your trip.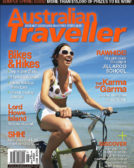 Enjoy this article?
You can find it in Issue 17 along with
loads of other great stories and tips.