Australian Traveller Readers recommend – Caloundra Beach QLD
Reader Recommends
Happy Days in Caloundra
AT reader Rachel Kayrooz from Coorparoo in Queensland remembers the golden days on a Golden Beach.

Rachel Recommends….
Golden Beach, Caloundra,
90km north of Brisbane
When I was a child, my father used to take the family to stay at Caloundra most years. Golden Beach had calm waters for young children to swim in and views to the Glasshouse Mountains. I used to love the drive up from Brisbane, as Dad would ask me to keep a look out for one of the mountains (Mt Tibrogargan), which he'd nicknamed "King Kong." (Yes, it resembles King Kong. And I still call it that to this day!)
I remember after a long day playing on the beach having a soft serve ice-cream from the Kiosk, and on other days we'd go to Kings Beach at Caloundra for some fun in the surf. There were always plenty of other families to make friends with and each time we'd come back home, I'd feel sad and long for our next visit to Caloundra.
My father passed away two and a half years ago, when I was seven months pregnant. I only have a few photos of my Dad and I together; the most treasured ones are of me on his back while in the water at Golden Beach. Those were the days before Dad had his heart attack and got ill. Those were the days that he took us to the beach, taught us how to swim, built sandcastles with us and gave us the opportunity to be together as a family. I hope to one day take my daughter there and give her the experiences I enjoyed, so she may make her own wonderful memories.
My favourite holiday hotspot is not about luxury or tourist attractions. It's about fun-filled days, cool waters, ice-creams, ocean breezes, laughter and peaceful sunsets. It's about family tradition. It's about building special memories and that's what the best holiday should give you.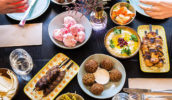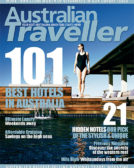 Enjoy this article?
You can find it in Issue 9 along with
loads of other great stories and tips.