Ever wondered why some families return to the same places each year? They know what they like, they've found what they want, and they're fully aware of its attractions and failings. So how's it done?


 Start by asking some questions to help you make the right decisions . . .

– Package deals sound great but check details carefully, especially with regard to sleeping arrangements; you don't sleep with the kids at home, so think about how you're going to cope with being in their presence all day, then all night in the one room. Ask about the beds, too. Are there bunks for the kids or rollaway beds?
– Booking adjoining rooms?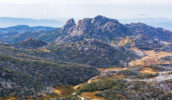 Interconnecting doors are best, rather than just two separate rooms, forcing you out into the public corridor to access the kids.
– You might think babysitting would (and should) be readily available everywhere but it isn't always so. Why? Location plays a big part: island properties have a finite number of staff available, while mainland properties can call on a wider pool of people. Check availability when you make your reservation.
– Self-catering?
How far is it to the nearest shops? If there is a shop/store on-site, does it stock the kinds of things you'll need for your family and, if not, where will you find the kind of stores that suit?
– Travelling with babies and toddlers?
Check the availability of items such as highchairs, cots, etc. These may need to be booked in advance.
– Food is always a priority with kids, so make sure kid-friendly grub is available with kid menus that suit. If a resort or hotel doesn't have a kids' menu, they may not be kid-friendly in other ways.
– Distances?
How far is it from your room to the restaurants and swimming pools? Is there kid-friendly transport around the resort? Can you book a suitable room as close to the facilities as possible? On the other hand, is there a club/disco/noisy outdoor dining/bar area you need to avoid?
– Kids' Clubs have strict rules about bookings and numbers taken, so you may need to book your children in when you make your initial reservation – especially for clubs catering for the younger kids who need more individual supervision.
– Check lists of things kids need to take to the kids' clubs: hat and sunscreen are two musts. If there are no dedicated kids' clubs, is there a playground nearby and are games available?
– Is there a TV/DVD and CD system?
You may choose to leave the home comforts behind when you travel, but if they're essential for your sanity, make sure they're available.
– The beach is nearby, but what are the conditions?
Gently lapping lagoon for your toddlers to dip their toes into? Or wild, deserted coast with raging surf? Resorts on coastlines with the latter usually make up for this with swimming pools, but if you're visiting a coastline you're not familiar with, ask if there's a pool or sheltered bay nearby.
Now your ready, here is some more handy tips and ideas for having the best Christams holiday with your kids: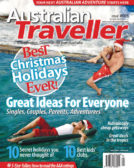 Enjoy this article?
You can find it in Issue 5 along with
loads of other great stories and tips.