Bepacked.com Travel Website



Travel websites are as ubiquitous as the flies in the outback, and some are infinitely better than others. Bepacked is the latest in a long stream of businesses seeing a fast road to loads of cash by using the web's low cost of entry to exploit the richest online stream – travel.
Unashamedly targeting the international backpackers, Bepacked.com has one unique and very helpful feature that other websites have yet to really master: everything is map based. You find what you want by looking at a great map of Australia and then clicking on the destination or feature.
The clever part is the categories where you can find a city, attractions, accommodation, sports and on and on – 11 categories and several more sub-categories in all.
They have combined this with all the usual interaction, like a blog, photos and trip planning.
To test the site, I pulled up the latest destination I dropped into: Broken Hill. The information is very short and appears to have been liberally pulled down from Wikipedia commons material.
The Good
The site is helpful for trip planning. You can see where and how far things are away – essential for those Europeans with no sense of just how large the country/continent is. The ability to zoom in to street level mapping where you can see the exact whereabouts of your accommodation is also a great tool.
The Bad
The lack of depth of information or comprehensiveness in attractions, accommodation et al is a bit disappointing. In short, it needs to be populated with more quality information – but it's early days. AT will be following their progress closely. Check out www.bepacked.com for more.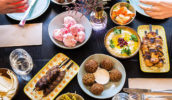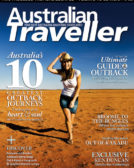 Enjoy this article?
You can find it in Issue 21 along with
loads of other great stories and tips.