A major feature on great places around Australia for the full spa resort treatment, just in time for Mothers Day
By Michelle Hespe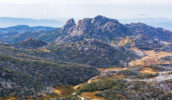 You're dying to give mum the full spa treatment for Mothers Day, but how do you avoid the risks? What should you be paying? And what, for Pete's sake, is a "Vichy Shower"? Read on, and be less and less confused about the world of spas and retreats . . .
It's been a part of tribal living and Asian lifestyle for centuries, European high society has long relied upon its charms and over the past ten years it's slowly but surely made its way to Australia.
It's sweeping into the cities, the mountains, the countryside. Drawing us in and seducing us in droves. So perhaps it's time you found out if the spa phenomenon is all it's cracked up to be.
In the late '90s there were only four spas in Australia; today there are hundreds. Because these days, spas aren't just for the upper-class or those suffering illness and injury. Today anyone can head to their nearest spa to deal with stress, lose weight, recover from ailments, flee the kids, detox – or just gain a better perspective on life. However, finding a spa you like and treatments to suit your needs can be far from simple. Even if you know what you want, heading to some spas is like flying to a country where you don't speak the language, bereft of a guidebook or helpful local to show you the way.
We're not here to produce yet another selection of Great Australian Spas, but rather a helpful guide to make sure you get the most out of the treatments on offer out there, including some advice from a woman who has laboured away in the spa industry for more than a decade: Anna Doble. Anna has worked as a masseur for 11 years, in spas and as a Chinese medical practitioner for six years, and has been a naturopath for seven.
So sit back and relax, have a good read, think about what you're after – and start those wheels turning in time for Mothers Day . . .
Break the code.
There are a lot of weird terms used in the spa world that may confuse, so here's a brief glossary that'll earn you top marks in Spa-Talk 101:
Body Wrap: Natural clay with drawing and hydrating properties or seaweed/algae that has stimulating and detoxing properties. The body is covered in clay from neck to toe, then wrapped in natural cloth, plastic and/or foil to generate heat, which encourages cells to open up and absorb the nutrients and get rid of toxins.
Chinese Cupping: A therapeutic technique using glass or plastic cups to create a vacuum that pulls up deep stagnation in the muscles. Results in a purple bruise that's beneficial, as it has drawn the problem up to the surface.
Cranial Sacral Therapy: Gentle massage that gets the cranium and sacrum (flat triangular bone at base of spine) rhythms communicating better. This encourages spinal fluid and nerves throughout the spine to have better blood supply and circulation.
Hawaiian Kahuna: Traditional Hawaiian massage using flowing and dance-like moves around the body, along with breathing techniques, to encourage and generate the energy of the body to move. Can be a deeply spiritual and emotional release massage.
Hot Stone: Smooth volcanic rocks are heated and placed on energy points as well as used to massage different parts of the body. The heat of the stones melts knots in tight muscle and so dissolves tension.
Paraffin Manicure: Incorporated into a normal manicure is a paraffin hand soak. Tub of warm paraffin is heated to liquid point and hand placed in the tub. When removed, the hand has a paraffin glove around it. The glove is peeled off, leaving the hand renewed. The warmth of the wax encourages circulation to the fingertips, plumping up a dehydrated hand.
Vichy Shower: Laying on a table with seven showerheads above, running down the length of the table. These heads are manipulated and aimed to work specific parts of the body. Usually used in conjunction with an exfoliation and a massage.
Go where?
Six retreats with spa treatments to sweep you off your feet:
Daintree Eco-Lodge
The Daintree Eco-Lodge is set in the oldest rainforest in the world, an area that's home to the Kuku Yalanji Aboriginal tribe. They call the region Wawu-karrba, which means "healing of the spirit." The owners and staff at the retreat work closely with these local people and have learned their many health and wellbeing techniques, incorporating them into treatments that have visitors feeling as though they've just stumbled into heaven.
The latest addition to Daintree Eco-Lodge is a treatment platform at the base of a jaw-dropping waterfall, where guests are surrounded by a 110 million-year-old rainforest. Needless to say, they've no need for relaxing CDs featuring the sounds of wildlife and whalesong. The indulgent treatments are only one element of this retreat, however, as there are also guided tours by local Aboriginals, Indigenous painting classes, and the villas themselves are a thrill – perched as they are at various levels in dense blankets of rainforest canopy atop towering wooden poles. Of course, complete stylish luxury resides within the rooms, as at the Daintree Eco Lodge and Spa there's not a detail of service nor surrounds that hasn't been lovingly polished and turned into a gem.
Where: 20 Daintree Road, Daintree, Qld
Phone: (07) 4098 6100 or 1800 808 010
Website: www.daintree-ecolodge.com.au
Shizuka Ryokan
Shizuka Ryokan is a Japanese retreat that not only offers a culture-laden experience but a total getaway with a wide array of unique pampering treatments. Their trademark facial is based on the beauty secrets of the Geisha. Among the ingredients used are white tea, lotus root, azuki beans, black sugar and nightingale droppings.
This all may sound like farfetched spa prattle, but as Anna is quick to explain: the enzymes contained in the droppings activate the rejuvenation of the skin and remove dead skin cells, leaving skin lighter due to the new cells exposed. White tea has antioxidants that bind to toxins, drawing them from the skin. Lotus root is a blood cleanser, and clean blood means beautiful skin. Azuki beans strengthen capillaries and contain enzymes that regenerate skin cells. Black Sugar carries the nutrients deep into the skin cells, leaving it smooth and healthy. So, in a nutshell, this facial contains some of the most nutrient-rich ingredients available.
Where: 7 Lakeside Drive, Hepburn Springs, Vic
Phone: (03) 5348 2030
Website: www.shizuka.com.au
Golden Door Health Retreat — Elysia
What? An indulgent getaway that isn't all about dining, fine wine, facials and massages? The Golden Door Health Retreat – Elysia is a far cry from boot camp, but it is about setting yourself goals, using your willpower and, afterwards, basking in a glow that's partly due to the spa treatments on offer and partly due to time spent in breathtaking surrounds without caffeine, alcohol and cigarettes.
This Hunter Valley retreat is all about health and wellbeing. It's about sleeping well, taking early morning walks, playing sport, pampering your body and mind, breathing in fresh country air, eating good food and drinking natural concoctions with zero alcohol content. It's for those who want to retreat and experience how beautifully their bodies and minds can function without all the nasties so many of us are fond of.
Where: Thompsons Road, Pokolbin, NSW
Phone: (02) 4993 8500 or 1800 212 011
Website: www.goldendoor.com.au
Moondance Lodge
The owners and founders of Moondance Lodge believe the key to their property's beauty and its ability to nurture visitors' minds and bodies lies within the land. It's the only retreat in Australia offering Grape Healing Therapy, during which those being treated lie among grapes, covered in grape pulp. This may sound a bit spa-mad, but according to Anna, grape pulp is 20 times stronger than Vitamin C and, just as glass of wine a night is good for you, grapes are even better as there's no alcohol involved. Vitamin C is also an antioxidant and increases healthy cell formation and decreases inflammation, so it's a great treatment for older women, toning skin and smoothing out wrinkles. Also good for cellulite as it detoxes skin and acts as an immune system booster.
Another treatment Moondance offers is based on meditation, while local Aboriginal Josh Whiteland plays the didgeridoo – the belief being that the music opens up areas of the body in need of healing. Moondance Lodge is on the brink of Margaret River wine country where near-deserted beaches are only a few minutes walk away.
Where: Spencer Rd, off Caves Rd, Yallingup, WA
Phone: (08) 9750 1777
Waldheim Alpine Spa, Voyages Cradle Mountain Lodge
You know you're on to a good thing when you're surrounded by a National Park that the World Heritage Commission lists as one of the most precious places on Earth. Waldheim Alpine Spa at Cradle Mountain Lodge is fantastic – in the true sense of the word – because this lodge is a fantasy of rugged nature and luxury at its best brought to life. Here, in the cool mountain climate of Northwest Tasmania, a wooden cabin is your abode while you spend the days hiking, exploring the surrounds or just relaxing before an open fire and preparing yourself for treatments where therapists use local products or those from Sodashi, a world-renowned natural Australian skincare range.
Where: Cradle Mountain Rd, Cradle Mountain, Tas
Phone: (03) 6492 1303 or 1300 134 044
Website: www.cradlemountainlodge.com.au
Thermal Pools in the Northern Territory
There's a film called Baraka that starts out with a shot of a snow monkey sitting in hot springs in Japan. He looks completely blissed out. That's nature's pampering at its best. You too can be a happy monkey, and you don't have to head to Japan: the Northern Territory is renowned globally for its natural thermal springs. Slip into these rejuvenating waters and all else ceases to matter. Most of the pools also have picnic facilities so you can make a day of it.
Find out all about Katherine Hot Springs, Tjuwaliyn (Douglas) Hot Springs Park and Mataranka Thermal Pools at www.travelnt.com.au
Kangaroo Island Health Retreat
Sue McCarthy, the woman behind Kangaroo Island Health Retreat, ran a day spa in WA back when the rest of the country thought a body wrap was a doona. She believes it all comes down to two things: having a clean, concise mind and a high immune system. Sue says she could lie on a hot tarmac road and get the same affect as that from a hot stone treatment: "Spas are lovely and they make you feel fuzzy and good, but they're not life-changing. Yes, they're therapeutic, but what I'm doing here is so much harder and more rewarding. And you do need willpower."
Visit Kangaroo Health Retreat and leave all your addictions at home. Sue's course isn't easy or cheap and it lasts for a week, but – because she's spent her life exploring health and wellbeing – she promises guests they'll find what they came for.
And you can't beat the surrounds: 16km off SA's  Fleurieu Peninsula, Kangaroo Island is recognised as a unique unspoilt wilderness, with beautiful beaches and an abundance of wildlife. Hell of a place to be pampered.
Where: Lot 227 Bates Road, Emu Bay, SA
Phone: (08) 8553 5374
Website: www.kihealthretreat.com
Short and Sweet.
Not all of us can afford a few days at a retreat, so here are some recommended spas that offer treatments if you just need a boost of energy or a quick fix of pampering:
1. The Rejuvenation Spa, Daydream Island, QLD
2. Camp Eden Health Retreat, Currumbin Valley, QLD (above)
3. Korean Bath House, Sydney, NSW
4. Lilianfels, Blue Mountains, NSW
5. Kiva Spa, Mullumbimby, NSW 
6. The Spa at Bunker Bay, WA (above)
7. Keturah Day Spa, WA
8. Aurora Spa Retreat, Melbourne, VIC
9. Salus Day Spa at the Lake House, VIC (below)
10. Authenticity Health Retreat, Port Elliot, SA
Go Why?
Over the years, Anna has helped people from all walks of life with all types of needs. Here are some of her recommendations for various situations:
1. You need a break from your high-paced life.
Anna's Advice: Start with a hydro bath to loosen and relax, followed by a deep tissue massage and reflexology foot treatment. Time becomes insignificant and true relaxation begins OR A re-hydration facial with extra massage, as generally business people spend their days with air conditioning and fluorescent light – both of which will dry the skin.
2. You're detoxing.
Anna's Advice: Begin with a salt exfoliation to remove dead skin cells, then a seaweed/clay body wrap to draw out toxins and kick in the metabolism. AND A hydro bath followed by a lymphatic massage done once a week through the entire detox period will really accelerate the detox process. Also use a skin brush on dry skin, drink lemon juice in warm water in the morning and herbal teas like Dandelion, Calendula or nettle throughout the day.
3. You want to feel like a princess.
Anna's Advice: Begin with a Vichy Shower exfoliation followed by a clay wrap. Use a hydro storm shower to wash the clay off. THEN Dry off for a full body massage and finish with a facial to make your skin glow.
How Much?
Prices vary depending on location, but for a rough idea – at the high end of the market – you'll encounter these kinds of costs for some traditional spa treatments: 
1 hour massage: $120
1 hour facial: $130
1 hour body wrap: $180
Exfoliation (30 mins) $70
Hydro Bath (30mins) $80
For a package deal including a few of these treatments over 3hrs, you're looking at around $250-$400.
At the lower end (eg, at the Korean Bath House in Sydney) a hot and cold ginseng bath, sauna, full body scrub, Korean massage and facial over 2hrs is around $110.
So, yes – boarding the pamper wagon will definitely cost you. But if you choose the right place and the best treatments for your individual needs, you'll float away thinking every minute was worth its weight in gold. Perhaps its time you lay down and accepted a pamper-filled fate. And if not for you, then certainly for mum . . .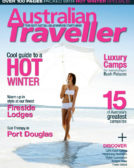 Enjoy this article?
You can find it in Issue 16 along with
loads of other great stories and tips.