Each issue Australian Traveller delves into the world of wine – including new reviews, cellar doors, books and tours. By Alissa Jenkins. REISLING REVIEWS:
WATERTON RIESLING, 2009
Having recently taken out the top spot at the 2011 Canberra International Riesling Challenge, this Tasmanian treasure has an air of sophistication. To begin it has a fresh-bread scent with a hint of kerosene, typical of matured riesling, while smooth lemon and lime flavours coat the palate, demonstrating great acidic balance and length.
$32.50; www.watertonhall.com.au
PAULETTS POLISH HILL RIVER RIESLING, 2011
We couldn't cover rieslings without a representative from the Clare Valley, which is renowned for the variety, and this new drop by Pauletts is a promising one. Pale green-straw in colour, it has a floral and citrusy fragrance. It's refreshingly zingy on the palate; think lime, grapefruit and summer fruits. Given the success of earlier Polish Hill vintages, we look forward to seeing how this one matures.
$22; www.paulettwines.com.au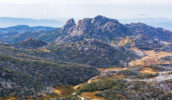 LOUEE NULLO MOUNTAIN RIESLING, 2011
Although Mudgee conditions typically aren't conducive to producing riesling, this new release is grown on one of the highest local vineyards atop Nullo Mountain (1100m above sea level), which is proving great for growing the cool-climate variety. The result is a citrus aroma with a hint of caramel, while the palate is filled with flavours of lime, pineapple and sherbet. Balanced by acidity, the finish is dry but short.
$25; lowewine.com.au

WHAT WE'RE READING

THE AUSTRALIAN WINE GUIDE FIFTH EDITION by Clive Hartley ($49.95, Hospitality Books)
An essential read for the budding oenophile, this guidebook, now in its fifth edition, gives a detailed introduction to the wine industry in Oz. Beginning with the production process from vine to wine, it goes on to explain the principles of wine tasting and developing the palate, before giving in-depth explanations on different wine varietals. It also includes a state-by-state guide to Australia's winemaking regions (complete with recommended wineries), information on the art of matching food with wine, as well as serving and storing wine.
PROFILE:
5 minutes with…
MIKE AYLWARD, OCEAN EIGHT WINES WINEMAKER
It's an exciting time for Mike. He's just finished an apprenticeship in France and was crowned the 2011 Young Gun of Wine. His Mornington Peninsula wines have been recognised by gurus in both Australia and abroad – and that's all just in the past year!
What did you learn about winemaking in France? The biggest lesson was that winemakers are at the mercy of their vineyards. Great wine comes down to three things; the region, climatic conditions and quality of fruit – a result of the first two. Bad wines tend to occur when winemakers manipulate the flavours, like leaving it in oak barrels for too long so the oak flavour dominates. Most wine producers are now moving away from this, allowing the grape's natural characters to show, which I think is ideal.
How has that set the tone for your own winemaking? I work off KISS – Keep It Simple, Stupid. We pick our fruit based on acid balance rather than the amount of sugar, like with our Verve Chardonnay; it means we're the first to pick the grapes on the Peninsula. It's a risk to pick so early but I think it's paid off. It's then stored in six-year-old oak barrels for just 11 months, so the wine is still fresh and lively with very little oak flavour.
What's your favourite varietal? Pinot noir, because it's a difficult grape to grow. It has a thin cuticle which provides little protection against the environment, unlike shiraz and cabernet that have relatively thick, hardy skins. This makes pinot noir limited in where it can grow, but the Peninsula is one of the areas, and when it's produced well it's pretty tough to beat.
What is the proudest moment of your career so far? In December last year, Philip Rich named our 2010 Verve Chardonnay in his Top 20 Wines for 2011, and Matthew Jukes in the UK put the same wine in his 100 Best Australian Wines. Winning the Young Gun of Wines was the icing on the cake, so 2011 was certainly a stand-out.
What does 2012 hold for you? I'm really looking forward to showing our new-release wines this year; 2010 was a fantastic year here and I'd have to say these are a step up from our previous wines.
NOW OPEN:
SWINGING BRIDGE CELLAR DOOR
From general store to cellar door, this historic building on the main street of Canowindra in the central west of NSW offers both local wine and history. Owned by Swinging Bridge winemaker Tom Ward, the building was first opened by Tom's great-great-grandfather T. J. Finn as a general store in 1874. It remained in the family until the 1970s when new owners took over, and plans to knock it down to build a new supermarket emerged. Thankfully, they didn't come to fruition and two years ago Tom got involved with the restoration of the building, transforming it into the cellar door it is today, which utilises many of the original structures. Architecture aside, visitors can sample a full range of Swinging Bridge Wines, including pinot gris, chardonnay, sauvignon blanc and shiraz, which are produced 10 minutes out of town. There's also antique furniture and other local produce on offer including coffee, jams, olives, cheeses and artworks by internationally acclaimed local artist Melissa Barber.
33 Gaskill St, Canowindra;
www.swingingbridge.com.au
NEXT TIME YOU'RE IN…
THE GREATER IPSWICH REGION
While there is something romantic about discovering wine regions by car, it can be time-consuming and there's the temptation to try too many tastings when driving. However, with Pterodactyl Helicopter Wine Tours you can relax while flying high above the vineyards, dropping in at various wineries dotted throughout the Greater Ipswich, Scenic Rim and Somerset Regions in south-east Queensland. At each location, visitors can tour the winery and meet with winemakers before sampling their produce. There are both short and long tours available, taking in destinations such as Woodlands of Marburg, Normanby Wines, Paradine Wines, Bunjurgen Estate and Kooroomba Vineyards, passing over spectacular Fassifern Valley. There are also special packages available including a bottle of wine from each winery, lunch, dinner, accommodation and full breakfast. Prices from $695 per person.
pterodactylhelicopters.com.au/helicopter-wine-tour
DECANTER OF THE MONTH
New from the Victor Churchill butchery in Sydney is this limited-edition Victor wine decanter. Designed by Riedel to resemble a pig's tail, a line of pink crystal defines its swirl, bringing a bit of fun to serving wine. Available in store from late April.
victorchurchill.com
Wrong CIDER the law?
Cheeky in name and nature, The Apple Thief is a deliciously tangy Snowy Mountains cider made from imperfect Pink Lady apples grown in Batlow, NSW. It's crisp and dry with a clean, sweet finish (unlike many overly sweet ciders). Something this yummy makes robbery look good! $5/330ml, $17.99/4-pack;
theapplethief.com.au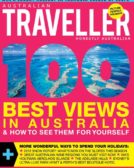 Enjoy this article?
You can find it in Issue 44 along with
loads of other great stories and tips.