Australian design master and Oscar-winner Catherine Martin chats to AT about her influences, The Great Gatsby and her favourite places. 
How do you think being Australian influences your design aesthetic?
Well we live at the very edge of the world in a sense, so I think that certainly, many of us who are in the creative world are outward looking. You know, my whole world has always been one of looking beyond the borders of Australia.
I was brought up between France and Australia because my mum's French, and so I always had a sense that there was a big wide world out there. At the same time, tradition can be very constricting, of course, but I'm very grateful that I have that more formal constricted side in the French and it helps to kind of control the wildness, the bigness, the kind of boldness that Australia engenders, in terms of gesture and thought. And I think those two things work very well, hand-in-hand.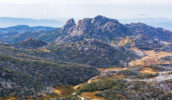 Do you have a favourite Australian designer… other than yourself?
[Laughs] I have many favourite Australian designers, and I wear a lot of Australian fashion. I'm very proud of our fashion industry here. And there are so many successful Australian industrial designers. Mark Newson amongst them. I think that we are a very ingenious nation in terms of design. I think that comes from the fact that we are isolated and have to make do.
What's lighting you up at the moment,in terms of design?
That's a really good question. Um… [pause]
Well, in terms of interior design, I always love Chinoiserie. An interior designer called Tony Duquette. I'm loving green right now, I don't know why. I'm loving [American brand] J Crew. I'm loving Willow, Collette Dinnigan, Akira, Ksubi eyewear…
Although I'm not supposed to say the 'T' or the 'K' [Ksubi was originally branded as Tsubi]. I keep getting looked at by my assistant – take note, you're just meant to say 'subi'. Also, walking to Rushcutters Bay Park in Sydney every morning.
You've shot several films here in Australia – why does this keep happening?!
Well, the Australian government are very kind to us, because we pump a lot of money into the local economy by spending our budget here.
You get back a certain amount of your spend here. Also, the skill and ability of the crews here is incredible. We're also in a world where Australian actors are global stars, so you have that advantage too. I think it's a combination of a great skilled workforce, collaborators we know and love and a great pool of Australian actors who are happy to come back home to work and play characters from all around the world.
The Great Gatsby stars one of the greatest actors of the modern world, Leonardo DiCaprio. If you weren't married to Baz [Luhrmann], would you marry Leo?
That is a really hard question to answer. Now, as Leo and I don't have a relationship, apart from a very good friendly one, you know, we have a platonic, a very good platonic relationship. [Thinks hard for a moment]
I think that ultimately we are great friends but probably not suited to a romantic encounter. So as beautiful as he is, as gorgeous and as a delightful friend, I think his heart is meant for another.
Bugger. Did you learn anything new about Sydney as you were filming The Great Gatsby?
I learnt about Mt Wilson. And I learnt that my father knew all about Mt Wilson. We were driving from pillar to post, trying to find a location that looked like Long Island with deciduous Northern Hemisphere trees.
As a child, my father holidayed at Mt Wilson every year, but he failed to tell me that this could be a possible location. After we found Mt Wilson, he went, "Oh yeah, Mt Wilson, that's a good idea." And you go, Dad, you think you could have mentioned that previously!
You're based in Sydney, where would you say the best coffee is?
At home – the coffee I make myself with my Nespresso machine.
Good call. What about the best cocktail?
Ruinart champagne. I had a beautiful cold glass at [Sydney restaurant] Mr Wong's the other night.
Lucky you. Finally… what about the best place for dinner, can you give us a local tip?
We had an absolutely fantastic meal last night at [Sydney restaurant] Chiswick Gardens. It was fantastic. But the place I like to eat at most in the world is home with my kids and family, eating a home-cooked meal made by someone who's worked with me for years, Frank.
We have a dinner every Friday night and all the family and friends, wherever we are in the world, we all gather around the table – it's absolutely sacrosanct. And I think that's my favourite place to eat.
A well-designed life
But she's worked bloody hard for it. Here are some of Catherine's stand-out moments:
1988: Future husband Baz Luhrmann asks Catherine to design for Lake Lost, an Australian opera.

1989: She designs the set for Diary of a Madman starring Geoffrey Rush.

1992: Her costume and set designs for Aussie movie Strictly Ballroom earn BAFTA and AFI awards.

1994: Proving she can do just about everything, Catherine guest edits at Vogue Australia, which she does again in 2009 for Vogue Living.

1996: Works with Leonardo DiCaprio on Baz's Romeo + Juliet and earns a BAFTA award and an Oscar nomination… it was a good year.

1997: Baz and Catherine say 'I do' and create production company Bazmark Inq.

1998: Fashion in Paris, ooh la la: Catherine's directorial debut for Collette Dinnigan takes place at the Louvre. She also designs a streetscape for Fox Studios Australia's backlot in Sydney.

2001: Moulin Rouge! hits the big screens in a big way. Catherine wins two Oscars, AFI awards and a Los Angeles Film Critics Award.

2002: La Boheme opens on Broadway to critical acclaim and wins Catherine the coveted Tony Award for Production Design. Nice one!

2004: Catherine teams up with Mr Lagerfeld on the lavish Chanel No. 5: The Film, a global advertorial campaign starring Nicole Kidman.

2008: Australia earns her an Oscar nomination, and she gets to work with Hugh Jackman. Sigh.

2012: Catherine works on The Great Gatsby; launches the 'Catherine Martin Deco Collection' for Designer Rugs; creates a collection of fabrics for Mokum; launches wallpaper for Porter's Paints; and collaborates on bedding and furnishings for Anthropologie.

2013: Collaboration begins on the stage production Strictly Ballroom Live, due to hit the stage in 2014. We can't wait.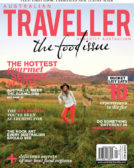 Enjoy this article?
You can find it in Issue 52 along with
loads of other great stories and tips.