The secret of cheap flights in Australia: Our girl on the inside knows all the right moves to keep costs down when booking so-called "cheap" holidays.
Ever wondered what travel agents do all day? Sitting in front of posters of exotic destinations with their heads in their computers, chances are they're not actually looking for or booking flights – that's only part of being a travel agent. The majority of a travel agent's day is spent putting together an itinerary that works from start to finish, and at no point on your holiday leaves you killing time at the airport and considering doing the same to your travel agent.
If you're planning on booking your own holiday without the services of a travel agent, there are a few simple things that can make the difference between coming back relaxed or coming back feeling like you need a holiday. When considering travel options, it's important to consider cost. Not just the price of the ticket but also the time, energy and frustration cheap options can cost you.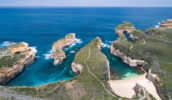 Domestic airfares are often cheaper late at night or first thing in the morning; if you don't have many leave days at your disposal, you may be tempted to grab a late flight after work. 21:00 seems like civilised time to depart, but is 22:45 a civilised time to arrive? Transport options from the airport will be limited to taxis and you'll have spent a night's accommodation without a day at your destination.
So how about the 07:00 flight the following morning? Before you book you should consider that you need to be at the airport a minimum of an hour before a domestic flight. If you don't leave time for something to go wrong, it almost certainly will. Add to this your travel time to the airport, half an hour for last-minute packing (or, if you're like me, all of your packing) and enough time for a piece of toast and a cup of coffee. Now look at the departure time again and ask yourself, is 04:30 any way to start a holiday?
The next thing to consider is whether you're actually heading to where you want to be. Some budget airlines fly into cheaper nearby airports rather than the actual destination. This is very much the case with European budget airlines but there are also a couple to look out for inAustralia. Always make sure you're going where you think you are, otherwise you may end up spending more on buses and taxis from the airport to where you want to go than you'll actually save on the airfare.
Getting from the airport to the hotel is another consideration. This should always be planned before you depart. Ring the hotel and ask how far they are from the airport and what's the best way to get there. You may find that the hotel offers a pick-up service. If not, find out how much a taxi will cost and how long public transport will take. Planning this before you go can save you a lot of time, money and frustration.
Once you have everything sorted, book it early! Standby tickets are a thing of the past and most budget airlines work on a demand-based ticketing system. Once the cheap seats are gone, they're gone.
Keep these things in mind when you're booking and the only thing you'll have to remember when you get there is what day it is so you don't miss your flight back – and the only tough decisions will be which book to take and which cocktail to choose first at the bar.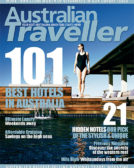 Enjoy this article?
You can find it in Issue 9 along with
loads of other great stories and tips.