Here's our ready reference guide to the best cruise lines out there – all coming to Australian waters in the 2012-13 cruising season. The earlier you book, the better the prices…
Oceania Cruises

One of the most upmarket cruise lines to enter our waters, Oceania's ships are understated, indulgent cruises with exceptional – and we mean exceptional – food and service. A mid-size ship at 1250 total guests, the Marina is one of the newest to come to Australia, only having launched in 2011.
How much?
The 16-day Australia and New Zealand cruise costs from $6525 – all-inclusive.
oceaniacruises.com
AT
rating
: 5/ 5 +
Seabourn
Ultra-luxurious, the Seabourn experience is all suites and very intimate, with about 500 guests maximum. The two ships coming here in 2012-13 are very new and all inclusive – Seabourn Quest (launched in 2011) and Seabourn Odyssey (in 2009). Odyssey will be sailing around NZ, Australia and the South Pacific for the entire season.
How much? The 16-day Barrier Reef and Gold Coast cruises cost from $8917 for a verandah room.
seabourn.com
AT rating: 5/5 +
Silversea Cruises
The Silver Shadow (see page 94) will return to Australia in 2012-13 for three sailings between Australia, NZ and Bali. Sister ship Silver Whisper will be visiting Australia as part of her 2013 world cruise.
How much? Fourteen days from $5999. The 21-day Sydney-Hong Kong leg costs from $8899.
silversea.com
AT rating: 5/5 +
Regent Seven Seas
Oceania's sister company, with the same strengths: service, food and wine of spectacular standard and an emphasis on quality, not quantity.
How much? The Seven Seas Voyager has a single voyage from Australia – 18 nights from Sydney to Singapore from $10,899.
rssc.com
AT rating: 5/5 +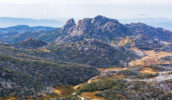 Crystal Cruises
Another small, boutique-style line, with a market similar to Silversea and Oceania (older couples). But as its fleet is older, the Crystal experience is centred on service.
How much? Twelve nights Sydney to Bali from $4695.
crystalcruises.com
AT rating: 5/5 +
Cunard
Queen Mary 2 (see page 90) and Queen Victoria are both visiting Oz on their world voyages in 2012-13, and offer the option of high-end, boutique accommodation or big-ship, resort-style fares.
cunard.com
How much? Joining the QV at Brisbane for 21 days to Hong Kong costs from $3599.
AT rating: 5/5
Celebrity Cruises
Upmarket "modern luxury" for couples or families with teens. The big news is the arrival of Celebrity Solstice, the newest, flashiest ship to "home port" in Australia this season. Top-of-the-line facilities include a real lawn club, a glass-blowing facility and a health spa.
How much? Celebrity Millennium returns to Australia after a three-year absence and its 17-night Sydney-Singapore cruise is incredibly good value, from $1898 for a balcony room. Verandah rooms on a 14-night NZ cruise from $2082.
celebritycruises.com
 AT rating: 4.5/5
Holland America
The more sophisticated end of the big-ship market, Holland America offers a generally very high standard. The brand is not very suited to families. The Oosterdam, Volendam and Amsterdam are all in Australian ports in the 2012-13 season.
How much? NZ 14-day cruises from $3598 for a verandah suite.
hollandamerica.com
AT rating: 4.5/5
Royal Caribbean International
RCI caters to a younger market, providing a more affordable cruising option with an emphasis on activities and fun. Both Voyager of the Seas and Radiance of the Seas will be cruising to the South Pacific and NZ this season.
How much? Cruise 14 nights to NZ from $2128 for a balcony room.
www.royalcaribbean.com.au
AT rating: 4/5
Princess Cruises
More upmarket and with an older demographic than sister company P&O, Princess cruises are more leisurely than the active, fun-based Royal Caribbean. The liners are very familiar in Australian waters.
How much? NZ 14-day cruises from $2499 for a balcony room.
princess.com
AT rating: 4/5
Carnival Cruises
A rival for RCI – fun and upbeat – and making their first trip to our waters this year, with the Carnival Spirit to be permanently stationed in Australia. Her initial season will include South Pacific and NZ itineraries.
How much? NZ 13-night cruises from $1720 for a balcony room.
carnival.com
AT rating: 4/5
P&O Cruises Australia
Not all P&O ships are the same: some are budget Australian liners, others the less-budget UK ones. P&O Australian cruises are typically younger and higher energy. The ships – Pacific Jewel, Pacific Pearl and Pacific Dawn – are all based in Australia and NZ and operate on Australian dollars and local tastes.
How much? NZ 13-night cruises cost $1833 for a balcony room.
pocruises.com.au
AT rating: 3/5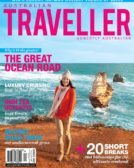 Enjoy this article?
You can find it in Issue 45 along with
loads of other great stories and tips.