Stay close with HTC Touch



When AT was loaned one of the new HTC Touch phones a few weeks ago, we felt a little overwhelmed by all the technology contained within this little marvel.
Long gone are the days when a phone was exclusively for storing numbers, making phone calls, and maybe playing a few beeping tunes whenever a text message came your way. Now, your handheld personal digital assistant (PDA) is expected to be able to access Facebook, keep your life in order, take beaut quality photos and a slew of other functions normally reserved for a desktop computer.
To that end, the HTC Touch delivers on all counts – and more. It runs on a highly efficient Microsoft Windows Mobile 6 operating system (which basically means cut-down versions of all your PC programs like Word, Excel, Powerpoint etc) and obviously has all the super-fast email and web browsing services common to all modern PDAs. The main difference with this phone – and this is why Australian Traveller wanted to review it – is the inclusion of the downloadable WorldMate application.
This is targeted specifically at frequent travellers and comes bundled with a whole host of handy features, ranging from world clocks and global weather forecasts to flight info, international area codes – and even a feature that translates local clothing sizes for you! So if you're a 42 long in the US, you can easily find out what that equates to in a street stall market in Bangladesh.
Other flashy features that you'll want to show off to friends are the handwriting recognition for texting, and the ability to switch easily between screens just but swooshing your stencil (or even your finger) across the screen – literally wiping from one screen to the next. Purely cosmetic, sure, but very pretty to watch and lots of fun.
Great for accessing your regular Outlook emails while away from the office, the HTC Touch is a smartphone with the emphasis on smart.
RRP around $700. For more info, check out www.htctouch.com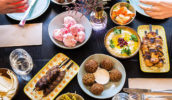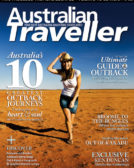 Enjoy this article?
You can find it in Issue 21 along with
loads of other great stories and tips.