AT blogger, the Wheelie Traveller, struggles to find wheelchair-friendly accommodation in Albury Wodonga.
At first glance, my brief seemed simple: find accommodation for our sailing team for a regatta in Albury/Wodonga. We needed two wheelchair-friendly rooms and a suite or similar to accommodate the three able team members. My task was easier said than done!
I started with the list of accommodation provided by the regatta organisers. The first place I tried was partly wheelchair-accessible: according to the owner, this meant that you could get a wheelchair into the cabin, just not into the bathroom. I gave that a miss, figuring that I might need to use the toilet at least once over the two days.
The second place I called had both wheelchair-friendly rooms already booked, hardly surprising as the accessible accommodation was going to be in high demand due to the number of wheelies requiring beds over the weekend.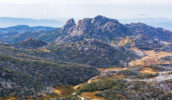 I started doing my own search and imagine my delight when I found the Comfort Inn & Suites Albury Georgian. It was close to town, had a family apartment for the able sailors and the owner proudly told me that they were just completing their two wheelchair-friendly rooms. After checking with the builders that the rooms would be ready prior to our arrival a few weeks away, the manager booked us in. Not willing to take any chances, I called again a few days before we left to confirm that everything was still on track, especially for the wheelchair-friendly rooms, which it was.
My high hopes were dashed when we went to check in and discovered that my wheelie team mate was there but the second wheelchair-friendly room was still being fitted out and painted. The staff member was extremely apologetic and offered an upgrade to a family apartment. On inspection, it seemed that I would be able to make do with my scooter in the room as it had enough clearance to get around the bed and the bathroom. There were no modifications of course, so I had to use a plastic chair in the shower and be very careful as there were no grab rails. At 6pm on a Friday night, we felt we had little choice but to take the apartment. Lucky for me that I still have some use of my legs; other wheelies may not have been able to cope at all.
With the accommodation sorted, we asked about the included breakfast. It was served in the restaurant down a short flight of stairs! Once again, the staff member offered her apologies and assured us that she would deliver breakfast to our room. This highlights the lack of understanding that so often occurs in the industry. Providing accessible accommodation is not as simple as including one or two modified rooms.
To the management at the Albury Georgian and other providers offering wheelchair-friendly rooms I offer you this advice: borrow a wheelchair and spend an hour in it pretending to be a guest at your hotel. Try to check in: can you open the reception door on your own? View the room, move around in it, go to the toilet! Visit all the public areas: can you access them all? You will quickly discover where the problems are and even if you are not in a position to fix them all, you will at least be aware of limitations and be able to advise your wheelie guests accordingly.
mswheelie@gmail.com