Be swept away with these utterly indulgent destinations, where you can expect stunning surroundings, gourmet food, too much booze and hours of massage…ahhhhhh…..
In Your Dreams?
Who wants a freebie to an obscenely expensive and indulgent private resort, copious quantities of food and booze via personal chef and butler, a private spa pool with a gorgeous hands-on partner or two, then hours of massage and rejuvenation therapies while the ego is stroked?
Those of us who work for Australian Traveller get all these perks . . . in our dreams. Few of us, if any, can actually afford to go. It's still fun to dream, though, of that once-in-a-blue-moon indulgent recharge . . .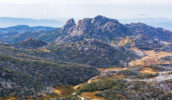 Bedarra Island
Bedarra Island in Tropical North Queensland is one of the world's super-luxury island retreats and is regularly visited by celebrities and lesser mortals alike. Take one of only two super-luxury pavilions with open-plan living area and day bed, fully stocked bar, canapés at sunset overlooking a secluded bay – Great Barrier Reef waters, too, so it should be good swimming, with a plunge pool providing backup. Most importantly, they're extremely private. Top chefs prepare a new seafood-based menu daily. One of the top treats: take a boat with a resort-packed picnic and wine hamper for a day's seclusion on one of the island's many hidden beaches. Remote, luxurious bliss.
Contact: 1300 134 044, www.bedarraisland.com
Cost: Around $10,000 for seven nights/couple all meals, launch transfers, not including spa treatments
Lake House
One of the top places in Australia to escape CBD madness is Lake House, in spa town Daylesford. Many famous faces are seen here. Some say owners Alla and Allan Wolf-Tasker have dragged the town double-handed into the present era, but one thing's certain: their ability to combine superb food and luxurious lodgings has kept them at the top of the tree. The setting on picturesque Lake Daylesford helps, too – a short walk from quirky, historic Daylesford.
Lake House recently opened Salus Spa, with the latest in spa and beauty treatments that promise a younger you. Book a luxurious lakeside suite, have room service at your beck and call, go into therapy (of the best kind) all day, then dive into a private bubbling spa with a bottle of champers to get the blood moving again before dinner.
Contact: (03) 5348 3329, www.lakehouse.com.au
Cost: Around $5000/couple for seven days with food and spa treatments
Silky Oaks Lodge
Also in TNQ, Silky Oaks Lodge, on the edge of the Daintree Rainforest near Mossman, has a main lodge building with open-sided restaurant serving excellent food – including many local delicacies – with the best rooms on Queenslander-style stilts overlooking the pure but green-tinged waters of the Mossman River. No crocs, however you can expect to encounter much (mostly) harmless local wildlife on a nature walk. Staying here gives guests the chance to join a guided tour to the Daintree River, Cape Tribulation, Great Barrier Reef, or a bird-watching trip (not a luxury inclusion, as it starts at dawn). Not as secluded as Bedarra Island by any stretch; it's best to hang out a DO NOT DISTURB shingle and request no surprise visits by staff.
I love the river houses overlooking tranquil water and forest, and you get free bubbly adorned with tropical fruit.
Spend serious time at the lodge spa getting a bit of natural therapy, and be sure to organise a private limo transfer from Cairns airport.
Contact: 1300 134 044, www.silkyoakslodge.com.au
Cost: Around $5000 for seven nights per couple, including a range of lodge activities, not including spa treatments, flights or transfers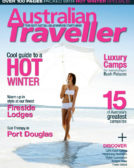 Enjoy this article?
You can find it in Issue 16 along with
loads of other great stories and tips.