Steve Madgwick opens the book on the future of Lonely Planet in Australia after a back-and-forth week of rumours and announcements.  
It was pure damage control, public-relations panic stations manned, a press release fired out denying that the end was nigh for an Australian-born icon.
It had started with internet whispers, then job cuts announced without real clarity, then inevitably online news sites picked up the story that up to 100 jobs would be axed from Lonely Planet's spiritual home in Melbourne.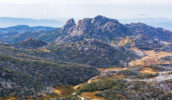 That figure was then rounded down to between 70 and 80, but that didn't quell the tears of the loyal staff already forced into pondering their short-term future – or the online rumours, which then spread like 'flu on public transport. Was 'restructure' just a euphemism for the guide book company shipping out from its birthplace?
In the press release issued on Monday (22 July) the company decided to deny the rumours, one by one.
No, Lonely Planet will not be exiting the content business.
No, Lonely Planet will not be reducing "the breadth of destination content."
No, Lonely Planet will not be implementing "large-scale cuts to our guidebook publishing list."
One thing that was not denied in the release is that the bulk of the job cuts would come from its Melbourne office; not from the London or Oakland (USA) offices.
Until recently, the famed brainchild of Tony and Maureen Wheeler – who decided to write 'Across Asia on the Cheap' after travelling from Europe overland to Australia in the 70s – had tangible ties to this country. But noticeably less so since the BBC bought Lonely Planet in 2007 and far less so since Nashville-based US billionaire Brad Kelly acquired it more recently.
I'm not usually one to get sentimental and nationalistic about corporate entities, particularly as Lonely Planet is technically a competitor of sorts to Australian Traveller and our sister publication International Traveller.
But LP has been a big part of my independent, on-the-cheap travels over the years. I've grown attached to my grubby, out-of-date guides, they sit like a dusty shrine on my book shelf. Many of my LPs were farewell gifts from workmates or family, signed by people I rarely see these days; tangible, dog-eared travel memories.
On Twitter, after the first stories of the job cuts spread, the rumour mill generated its own hashtag (#lpmemories ), with scores of fellow admirers talking fondly (and distinctly in the past tense) about their experiences with the guide books. (My favourite, by '@indie_traveler1', "Drove 800km thru (sic) Australian outback. Headed to nearest pub to eat, guy tries to impress me by lighting his chest hair on fire.")
I also share an affinity with the genuine editorial independence of Lonely Planet, just like the no-fear-or-favour style that Australian Traveller prides itself on. Quality travel writing is not just about writing a few throw-away lines: It is planning, research and delivering entertaining, informed and balanced views. More than anything else it's about trusting your source of information.
I'm sorry, but the thousands of travel reviews on sites such as TripAdvisor are barely worth the kilobytes they waste. Who are these people? Are they the uncle of the hotel owner or perhaps a psychotic ex-partner?
Are my misty-eyed misgivings misplaced? After all, Lonely Planet is now simply a corporate Frisbee being thrown around the world, dictated to by profit and loss just like any other business. And, at the very least, it is in a transition period, still working out the connection between its big indigo-coloured guidebooks and its digital guides and online content, at a time when there are a lot of vacuous cowboys in the travel content arena.
Since the press release, LP's Chief Operating Officer Daniel Houghton has told us that the 70-80 job losses will come from its "worldwide workforce" and "the company is committed to maintaining an office in Melbourne – and the Melbourne office will still represent the largest of our offices globally."
Notice he is referring to it as "largest" but not necessarily 'head' office.
Whatever happens, I just hope that Melbourne remains the spiritual home for LP. I mean, Lonely Planet leaving Australia would be like Apple being plucked from Silicon Valley or Mercedes-Benz driving away from Stuttgart.