An AT guide to last minute Christmas gifts
Last Minute Christmas Gifts



Still haven't found that special something for that special someone? Fear not! AT is here to help. With only days to go until The Big Day, we've compiled for you our favourite last-minute gift ideas — whether its travel vouchers, clever gadgets, gift hampers or luxurious treats.
There's Still Time
We tried to help you out in our last issue with some gift ideas but if you're like most of us, there's still a lot of Christmas shopping left to do. It's that same old chestnut: too busy too shop or just remembered long lost Aunt Tilda – who'll strike you from her will if she doesn't get a good present. Fear not, for we've got some first class gift ideas.
Helpful Hampers
Our favourite this festive season are Christmas hampers with a twist. There's no need to enter the fray in a busy department store and queue for the remainder of the day. They're easy to order online and available last minute. And with the personalised hampers AT's found, you've got a gift for everyone – whether they're beer drinkers, choc-a-holics, wine connoisseurs or just loved to be pampered. Anything from cheese plates to a leg of ham for Christmas day can be packed up and delivered straight to their, or your door, in time for the big day. These are some of our favourites:
Bon Voyage
The perfect present for the airline junkie of the family. They'll love this assortment of snacks – wine, crackers, roasted nuts, chocolate coffee shots and strawberries all zipped into a deluxe travel bag. And we guarantee you all it's got in common with standard airlinbe snacks is the sizing and variety. RRP $85
www.hamperswithbite.com.au
Silver Supreme
For those of us who enjoy the sleek and sexy side of life – stainless steel bar set, cocktail shaker and a generous supply of alcohol and gourmet goodies. Encased in a stainless steel and chrome lockable case. RRP $250
www.hamperswithbite.com.au
Beauty Queen
Give the gift of divine relaxation. Body Bliss bubble bath, spray, lotion, scrubs. It sounds so good we understand if this never makes it out of your own house. RRP $42
www.hamperswithbite.com.au
Bucket of Beer
For the men who'll be spending Christmas day putting sangas on the barbie. Eight premium imported beers, chips and beer nuts. It'll go down better than socks -need we say more? RRP $68
www.thanxhampers.com.au
Ham Hamper
For gift recipients with gourmet tastebuds there's the so-called Ham Hamper with the ham traditionally wrapped in cheesecloth, ribboned and packed with a fresh pineapple, Australian berry sauces and cloves for decoration. But be quick: Australian hams are getting more and more difficult to procure, so their cut-off date for legs of ham is December 8. RRP $98. www.gallerylevel.com
Other Hamper delicacies (all at www.gallerylevel.com )
The Gourmet Mini Supreme Ham: 1kg glazed and sealed by kryvac, will serve up to four people and available after cut-off leg ham's date. RRP $32. Exceptionally popular is the Gallery Gourmet Chocolate Panforte – a modern interpretation of this classical Italian cake. Made of nuts and fruits, it stays fresh for at least 3 months. RRP 300g at $15
Gallery Level owner's great, great French Grandmother's recipe is used for their Rich Fruit Cakes and the little round 300g is a great gift for those with a sweet tooth. All fruits are hand-chopped and soaked in brandy to fully cure the fruit flavours before being baked into the cake. RRP $15 for 300g, $34 for 1kg
Go All Out
If you want to go all out this Christmas, we recommend this great offer from North Star Cruises Australia as a last minute gift – it's sure to make an impact and look less like a dodgy last minute voucher.
True North Cruise
Whether it's a trip for you and that special someone, or just for yourself, jump aboard True North. Southern Safari is the newest itinerary and to celebrate a successful maiden voyage, all cabins are 50 percent off. 8 nights from $3748 includes all activities, fine dining and return airfares to the departure city, Adelaide. Tour McLaren Vale's wineries, explore Coffin Bay and check out Kangaroo Valley, this is an experience not to be missed. For more information visit http://www.northstarcruises.com.au/ss.asp
Beautiful Books
Books are another perennial favourite – easy to get, personalised and thoughtful. Here's a quick round up of some new books AT staff has added to their wish list:
Learn to Surf Locality Guides
There's nothing more embarrassing than trying to catch a wave in the wrong place. We like to think Aussie surfers are as laid back and relaxed as their reputations. If you can think of someone who rates a travel spot by the force of its waves, this is definitely the gift for you. Locals from sites around the country have teamed up to the ultimate surfer's travel guide. Like other trusty handbooks, you'll find info on hotspots, culture – surfing etiquette is a more serious business than it sounds – and things to avoid. We love the aerial diagrams of prominent surfing spots. You'll be able to stride into any surf with confidence. With more being added, Manly, Bondi, Bell and Byron are already on the list of titles. RRP $19.95, www.learntosurfguides.com.au
Frommer's 500 Places to See Before They Disappear
Although AT doesn't understand why you'd want to venture far when there's enough to keep you occupied in Australia, this new book is an arm chair journey to some of the world's travel gems. The extensive guide explores natural, cultural and historic sites that hang in the balance. RRP $27.95, available from major bookstores
Lygon Street by Michael Harden
Don't worry if your recipients are a little more discerning in their tastes- although all surfers will tell you there's an art to the perfect swell. Foodies will love this nostalgic amble down Lygon Street, the soul of Melbourne's food scene. The inner city suburb is a melting pot of history, culture and fantastic flavours that are done justice in this fitting memoir. RRP $59.95 currently on special price ($49.95) at www.readings.com.au
The Map Book
Chart other destinations around the world with this lavish atlas. 175 maps, spanning 4 millennia, are compiled in this stunning catalogue that is as much a history of civilisation as a guide to the planet. RRP $85. Available at www.themetstore.com.au or 1800 207 525
Golf Around the World
We're covering all or bases, or should we say courses, in this Christmas guide. The hefty guide to the great game and its most spectacular courses is filled with shots of rolling greens amongst the stunning scenery. Nestled next to forests, mountains, castles and coastlines, these courses will help some understand the beauty of the game. We of course like the Oceania section- featuring our very own Royal Melbourne and New South Wales golf clubs. RRP $69.95 currently on special price at www.amazon.com and www.golfparsuits.com – just make sure you order soon!
Gifts Galore
And last but not least, here are some gifts for the savvy traveller. AT recommends:
Remote Control Cooler
To be the perfect host this festive season, make sure that you get your hands on the Remote Control Cooler from Gadget King. This battery operated esky is the perfect companion to any BBQ or party as it's capable of moving your drinks of choice so you'll never have to fetch a cold one again. www.gadgetking.com.au , (03) 9510 8000, RRP $119.95
Camera Accessory
Die-hard photographers know no limits.
Climbing trees, wading through water, scaling rock faces – the best shots are always the hardest to get. The Joby Gorillapod is keeps up on any adventure. It looks like a three-legged creature that'd make off with your camera as soon as it's attached. But, despite our best efforts we couldn't shake off this bendy little gadget.
www.joby.com
Beach Umbrella
Sometimes a good sunscreen is just not enough but most of us dread lugging that ugly monster of beach umbrella to the surf. Help your loved ones stay sun smart and stylish this summer with gorgeous hand-printed cotton beach umbrellas from Bird Textiles At 180 cms diameter, these shades look hot and prevent the cooked lobster look at the same time. Available in two prints and different colours, the sustainable and organic umbrellas can be bought online at www.birdtextile.com or at selected stockists. RRP $345
Stylish Luggage Tags
There's never been a better time to travel in style. The Metropolitan Museum of Art's latest set of travel accessories will set the pace of the next holiday. With shoe-covered buckles and sturdy leather straps, this luggage tag will sets baggage apart on the carousel. But be careful-they are so stylish we wouldn't be surprised if your bag went missing. RRP $29.95. Available at www.themetstore.com.au or 1800 207 525
Pill Box
A little bit of old school glamour can make packing mundane travel essentials a lot more fabulous. Movie stars, invalids and health-conscious travellers will all appreciate this new pillbox. Snap shut your vitamins, valium or travel-drug of choice in a handy silver snap box. RRP $35. Available at www.themetstore.com.au or 1800 207 525
Travel Skin Care for Men
There's nothing wrong with a suggestive Christmas present. Hopefully he won't read too much into a gift pack from Skinn, the new low-irritant skincare range for men. Created by dermatologists, the range caters to a variety of needs, from Fatigue Rescue to Daily Moisture. Full SKINN Range pack RRP $385. Available online at www.skinn.com.au
Canon Selphy Printer
Every family has a resident photographer. They're in their element on Christmas day as soon as the kids start on the wrapping paper. This spiffy portable Canon printer will force them to put down their camera long enough to show others some of their shots. Direct photo printing means no computer is needed- just no fuss, lab-quality postcard size prints – in less than one minute. The 2.0-inch LCD screen lets the printer double up as an image viewer. RRP $149.00. Find your nearest store on www.canon.com.au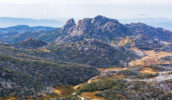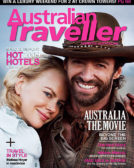 Enjoy this article?
You can find it in Issue 24 along with
loads of other great stories and tips.