AT reveals some of the best responses from kids about family-friendly holiday ideas
Mission Impossible . . .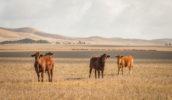 The top ten responses from kids that completely floored us!

1. "I would like to go to America to visit my aunt and my baby cousin Tilly. I'd like to get on a plane with all the famous people. I'd also like to go to Disney Land and Magic Mountain, to ride the fastest rollercoasters. After that I'd like to go to Mexico and see what costumes they wear when they're dancing. Finally I would like to go to the Grand Canyon. After all that I would like to go home."
– Isabelle, aged 7, Summer Hill NSW
ALL the famous people? That's some wish list, Isabelle. Please ask your parents to start saving.
2. "My best holiday ever would be going to Fiji flying business class with PlayStations and new movies on board. And when I come off the plane I would go straight to my five star hotel. The next day I would wake up, have room service and after breakfast go snorkelling in the crystal clear water to see many colourful fish. For dinner I will have the best food there is in the hotel restaurant and go watch the Fijian dancers with flames in the night. I would do many different and fun things in Fiji for three weeks of my best holiday ever."
– David, aged 8, Ashbury NSW
Over to you, Mum and Dad. And when David gets back, please tell him he should be working as a writer for Australian Traveller.
3. "My best holiday ever would be on a private island with all my family. On the island there would be a 25m pool, spa, beach, mansion that we could all stay in and lots of fun things to do. There would also be a jetty with a speedboat we could use."
– Edward, age 10, Ashfield NSW
Richard Branson might be able to rustle something up for you, Edward. We can't.
4. "Stay at home."
– Roland, aged 3, Pacific Palms NSW
Let's see if you're still saying that at age 16, Roland.
5. "A bed in a hotel. We could eat and eat and sleep and have a green ice cream and the beach. I'd like to build sandcastles and play at the beach. I'd like to eat ice cream too."
– Ruby, aged 4, Croydon NSW
The simple pleasures of a four-year-old. If only all wishes were this easy to fulfil.
6. "My best holiday is when I went to Maitland."
– Heather, aged 7, Summer Hill NSW
Just what does this say about Summer Hill?
7. "The best holiday ever would be me, Damian and Alison all in herwhye [Is that Hawaii? – Ed] and staying in the beach resort with no parents. We eat whatever we want and we could do anything we wanted. NO that would be the best holiday EVER."
– Caitlin, aged 9, Ashbury NSW
If there's a beach resort in Hawaii that has no parents, Caitlin, we'd like to hear about it.
8. "Top beach hotel, loads of good looking chicks and a gym."
– John, aged 14, North Tamborine QLD
They grow up so fast.
9. "Go to Swissland like Captain Underpants because everyone has a funny name."
– Able, aged 6, West Croydon SA
Mum? Dad? Anyone know what Able is talking about here? Is this something to do with Professor Poopypants?
10. "I'm sick of the Gold Coast. Is there anything else to do that's different and fun?"
– Amelia, aged 12, Kew VIC
There's just no satisfying some people. Click here, Amelia,
and we'll go through it all again!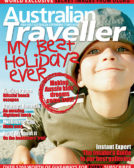 Enjoy this article?
You can find it in Issue 11 along with
loads of other great stories and tips.