A Detours & Diversions piece on Meet Your Neighbours Night at The Elephant & Wheelbarrow in St Kilda, Vic.
Neighbourhood Watch
A cuddly, middle-aged man walks in, stage left. He's balding and has a belly, but a gaggle of 20-something women are screaming, chanting his name and swooning with excitement. He takes to the microphone amid whooping and hollering. Many of the hundreds in the crowd have come from the other side of the world, anticipating this moment.
It's Harold Bishop, or at least Ian Smith, the man who plays him in the arrestingly popular tea-time soap, Neighbours. Before the night is out, he'll be photographed hugging hundreds of delirious young women, he'll hear declarations of undying love, and this will become the highlight of someone's year.
While Neighbours is widely watched (often as a guilty pleasure) by Australians, in its heyday, when Kylie Minogue was a teenager with a bubble perm, 15 million people would check out every episode in Britain alone. Hence for the British and Irish kids who've grown up with it, meeting one of the stars will be the shining light on their trip to Australia.
Every Monday night in St Kilda, the Elephant and Wheelbarrow on Fitzroy St turns into a bizarre shrine of drunken hero-worship. It's loud, it's screechy, it's raucous and the entertainment is so low-grade that Rove McManus would regard it as a tiny bit dated. But they don't care – Toadfish is making a rude joke about someone's mother.
For $35 entry, you've got to be seriously into the program. After the stars come on stage and answer a few cursory questions, they do a tour of the tables so that the hollering drunks can get their photographs taken. Meanwhile a
quiz is going on, and afterwards there's an assortment of holiday camp games (singing, dancing, kissing contests) that everyone is far too inebriated to get through.
The entertainment comes from the crowd, though. They're genuinely enraptured by the whole thing. They're ludicrously excited, and at the stage where they'll pretty much do anything for the privilege of two minutes' chatting with a relatively undistinguished actor. People watchers will be in paradise. To book, call Backpacker King on (03) 9534 4755.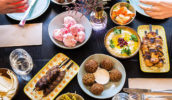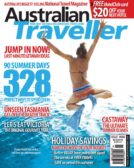 Enjoy this article?
You can find it in Issue 6 along with
loads of other great stories and tips.