Are you ready for the Let's Get Tropical issue… June/July 2017 issue on sale now – get it here!
Our intent here at Australian Traveller Media has always been to connect you with your perfect escape.
In pursuit of this lofty ideal, we tirelessly scour Australia and the world, selflessly and relentlessly sampling destinations to bring you the holiday you'll never forget. Yes, it's a tough job, but someone has to do it (insert plaintive sigh here).
We're always evaluating how we can best deliver these incredible stories. Often we're frustrated by how little we can provide; the world is just so big! To that end, I have some exciting news.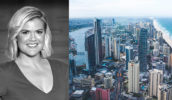 Your beloved Australian Traveller and her beautiful sister title International Traveller are getting even bigger! Beginning with the next issue, the magazines will become virtual coffee table compendiums of exhilarating escapes.
That means more wonderful stories, more stunning photography, and even more travel guides.
To fit in all this extra goodness, both will now publish quarterly (as opposed to bi-monthly), so you'll have longer to savour these collectible magazines.
But we're not done growing. Our ambition to present you with a world of travel opportunities means we'll be further developing our stunning online portals australiantraveller.com and internationaltraveller.com with new, online-only stories published weekly.
These beautiful websites, full of journalistic travel stories and guides, will be available to you anytime, anywhere, and on any device, with news, long reads, and special offers.
I've loved every second of my two years editing Australian Traveller. It's been a journey of incredible discovery and has significantly deepened my love for this beautiful country.
I'll now be leaving you and this great title in the very talented hands of our editorial director, Leigh-Ann Pow, while I swap high resolution for html as the digital editor-in-chief.
In this, my last issue as editor, we've again unearthed some absolute treasures. From the karmic canyons of Karijini in WA (page 66), to the revitalisation of Port Douglas (page 78), and the secrets of Kakadu's wet season (page 96).
Not to mention wine tasting in McLaren Vale (page 106), a boutique sail to Wineglass Bay in Tassie (page 88), and a weekend of mindful pursuits (page 32), if you're in need of that sort of thing.
So once you've thumbed through these pages as lovingly as we've compiled them, don't forget to stop by online and on social media, because the story – yours and ours – just keeps growing.
Wishing you endless happy travels!
As always, we love to see where you've been in this wonderful country, so please share your images with us on Instagram and Facebook.
Happy travels!
Lara Picone
Editor, Australian Traveller magazine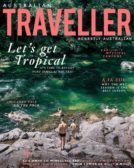 Enjoy this article?
You can find it in Issue 75 along with
loads of other great stories and tips.