Are you ready for 100 Ways To See Australia Issue… Apr/May 2017 issue on sale now – get it here!
Despite exploring every dusty border town, coastal fringe and hidden city crevice, we simply don't have enough pages in this magazine to ever exhaust all the wonderful people, places and experiences this country has to offer.
That's why our special 100 issue is an attempt to capture a wider snapshot of Australian travel. Of course, 100 doesn't even come close to covering it all, but it's a start.
This year, in planning our 100 issue, we wanted to go deeper. To touch on not just the places you should see, but how you can best see them. We were looking to unearth new discoveries, revisit the classics in a fresh way, and present an alternative to how you might normally plan a trip.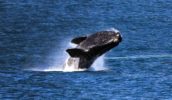 Running in no particular order, our list is here for you to cherry-pick the experiences that speak to you. What kind of traveller are you? Are you the naturalist with your binoculars swinging from your neck, scrambling to sight a rare tree kangaroo? Perhaps you prefer to see Australia like an adventurer, seeking out obscure destinations?
Maybe you're the type who sees a holiday as a well-earned reward and the vehicle for some good old pampering? Whatever style of escape blows your hair back, we've done our best to sort your next trip, or next 10… or perhaps even next 100?
So, turn to page 65 as we present to you 100 unique ways to see your Australia. And while you're out there seeing it, don't forget to report back. We love to hear about your adventures on Instagram and Facebook, or even drop us a line the old fashioned way… by email.
Speaking of recording your holiday digitally, turn to page 33 for a fascinating read on how new technologies have impacted the way you form holiday memories. We also have tips for being a better camp cook (page 36), and road test some of the country's more unusual spa treatments (page 42) – red wine bath, anyone?
Plus we check out Perth's gently gentrifying Northbridge (page 58) and review some of the latest, lauded dining rooms. So, get planning and as always, happy travels.
As always, we love to see where you've been in this wonderful country, so please share your images with us on Instagram and Facebook.
Happy travels!
Lara Picone
Editor, Australian Traveller magazine
Listen to Lara's interview with Talking Travel about the latest edition…