PR Guidelines 2010
WORKING WITH AUSTRALIAN TRAVELLER MAGAZINE
A guide for PR professionals

Australian Traveller is Australia's biggest selling pure travel magazine. We deal regularly with PR organisations and, because we work a little differently to most magazines, this guide is designed to break down our individual sections and describe the best ways in which to engage with us in order to receive editorial coverage.
You can download these guidelines in PDF format if you wish.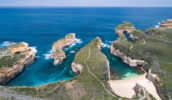 Overseas Destinations
Firstly, Australian Traveller is a domestic travel magazine. We write solely about Australia. We will not publish anything that relates to international travel (with the exception of Antarctica and other external territories of Australia). Famils
Australian Traveller does not accept famils in return for editorial coverage in the magazine. Australian Traveller does acknowledge famils are an excellent way for us to understand products, regions and new developments in the industry.
We will occasionally accept them for research purposes. This enables us to make better-informed judgments about regions and products in terms of what to include in general features. A famil is also valuable in evaluating editorial submitted to the magazine and briefing contributors.
Famil-generated content may be used in the AT Wire (our monthly eNewsletter), on our website and in the regular radio slots we do, particularly our weekly show on 2GB.
When do you invite Australian Traveller on a famil?
Anytime you are comfortable showcasing your region or product to us and not seeing a story in the magazine reflecting the famil experience.

Examples of famils that have worked for Australian Traveller and partners:

Norfolk Island // Live cross to 2GB and editorial contributions embellishing submitted work.
Tiger Airways Launch // Melbourne to Launceston – eNewsletter feature Road Testing Tiger Airways.
Port Douglas Carnivale // Live cross to 2GB, web updates and eNewsletter.

By being domestic travel only, travelling for stories is not prohibitively expensive and therefore we can afford to uphold the no-famils policy in the magazine. It is the cornerstone of our relationship with our readers and the reason we are the country's best-selling travel magazine. Further, if you have information you can provide us about your region or product, we want to know about it. We'll try to editorialise it at some stage, but not through the process of a famil. We'll send our own journalists, who will pay their own way and report back what the average consumer will experience.

SECTION 1
AT Community
Word of mouth is so important in travel, so it's incredibly important to recognise that our readers can learn a lot from each other as well as share their knowledge. For this reason, significant portions of the magazine are dedicated to submissions from our readers.

The regular sections are:
Letters // A short selection of the best correspondence from our reader base.
Reader Favourites // A short story from a reader about one of their favourite experiences in Australia.
Just Ask AT // Readers questions are answered with extensive research and realistic advice to their Australian travel needs.
Your Shot // The Winning travel shot from one of our readers, as well as several excellent Runners Up.

SECTION 2
Shortcuts
Our Shortcuts section is one that will continue to expand. It may appear to be a "newsy" section, but our criteria are a little more complex than that. The question we ask of every piece is "Does this make our reader a smarter, savvier and better-informed traveller than his or her peers?"

Items that meet at least one of the following criteria are likely to appear in Australian Traveller.

The reader will save money // We're interested in running anything that is innovative and demonstrates an ability for an Australian traveller to save money.
The reader will be better informed // If you have an interesting product, service or initiative, we want to hear from you.
The information is relatively timeless // As a bi-monthly magazine, we don't see our role as a provider of the latest breaking news; that's what the internet is for. For a piece to run in Australian Traveller Magazine the product, service or offering must have a window of availability of around one to three months from the time of publication.

SECTION 3
Reviews
As the name suggests, our Review Section is a collection of travel-related products or experiences evaluated or road tested by the Australian Traveller team.

The regular reviews include:
Primary Hotel Review // A new or interesting place to stay in Australia.
Hotel Round Up // An extended list of additional items – either by style or location – to the longer Primary Review.
Dining Out // A new or interesting place to eat in Australia.

Attractions // A new or interesting activity in Australia.
Books // Travel-related books and guides.

If you have anything that would fit these categories, please make sure we know about it as soon as possible. SECTION 4
FEATURES
Our features section contains articles from our stable of columnists, image portfolios, essays, marquee destinations and journey pieces from the world of Australian travel. In general we will also try to dedicate a significant portion of these features to an overall theme. For example, in our Islands Issue we covered the barebones and remote islands in "The Robinson Crusoe Effect", the upmarket luxury island experience in the "Class Of Their Own" feature and then three other islands to form a comprehensive, insightful and inspiring overall collection of stories.

Our scheduled themes are listed in the media kit and you can help us if you think you have particular expertise or insight into any of them. Journey Pieces
Written in the first person and as "Bryson-esque" as possible, this feature is the journey of one our many award-winning contributors' travel experiences. The objective is to give readers real insight and inspiration about this particular region and experience. We want the reader to feel they can gain from the experience of those who have gone before.

The sooner you send us information that may be relevant to one of our Journey Pieces, the more likely we'll be to act on it. Marquee Destinations
Australian Traveller features a well-known Australian travel destination in each issue. As it's so popular, the angle is to pick a travel topic for the area and give readers the most insightful and unbiased assessment. The topics usually relate to accommodation, attractions or food/restaurants. SECTION 5
Out & About
The final section of the magazine is a short and sharp ready reference for travellers, usually in an urban or metro setting. The objective is to arm travellers with a quick guide of the things they really need to know about a destination. Out & About is a "hyper shortlist" for travellers. OTHER MEDIA
We broadcast a monthly eNewsletter called the AT Wire to more than 50,000 opt-in readers. Particularly good for events-based and time sensitive stories. There are also opportunities to secure sponsorship of issues of the AT Wire to better cement your message.

Australiantraveller.com is also a repository for many stories that do not make the magazine, or archives of previous issues.

Every Tuesday afternoon we do a radio show on Sydney's 2GB on travel in Australia.

We hope that this clarifies for you the best way to approach us, and how best to angle a story to pique the interest of the editorial team.

Please direct all releases to news@australiantraveller.com or for any further enquiries you may have, please contact me directly on the details below.

Editor
Greg Barton
editor@australiantraveller.com


Australian Traveller Media
Suite 75, 8-24 Kippax Street
SURRY HILLS NSW 2010
T +61 2 9281 6080
F +61 2 9281 6083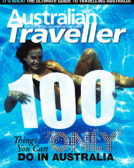 Enjoy this article?
You can find it in Issue 20 along with
loads of other great stories and tips.