A roundup of the best non-Queensland family resorts in Australia
Best Family Resort
Reach Around Australia
Since Queensland dominated the rankings so heavily when it came to the most popular family resorts in the country, we're also giving you a roundup of the best from elsewhere around Australia.
Abbey Beach Resort, WA
where: Busselton, WA star rating: 4.5
phone: (08) 9755 4600 website: www.abbeybeach.com.au
rack rate: $198 AT rate: $118
best for: Whale watching, winery touring, trail walking, wreck diving – an endless procession of excellent activities and amenities.
This exclusive resort is situated perfectly for exploring WA's southwest, or simply enjoying the many amenities the hotel has to offer. Right on the beach, try your hand at fishing, hoist a sail, tackle the surf or paddle a wave ski. A kids' playground and BBQ facilities are perfect for the whole family to enjoy, or head for a game of tennis or squash or just relax by the pool.
Breakfree Aanuka Beach Resort, NSW
where: Coffs Harbour, NSW star rating: 4.5
phone: (02) 6652 7555 website: www.aanuka.com.au
rack rate: $194 AT rate: $168
best for: Here, absolute beach frontage means absolute beach frontage.
Nestled between two headlands and set in hectares of landscaped tropical gardens, this really is an oasis for the whole family. Features include outdoor rock pools with waterslides, spa, gym, tennis/volleyball courts and BBQ facilities. For parents in need of some pampering, there's also a massage and rejuvenation retreat.
Cradle Mountain Lodge, Tas
where: Lake St. Clair Nat Park, Tas
star rating: Unrated
phone: (03) 6492 1303 website: www.cradlemountainlodge.com.au
rack rate: $273 AT rate: $269
best for: Exploring the area's cultural and natural attractions in one of the last great untouched wilderness areas on the planet.
If you love wildlife and mountains, then Cradle Mountain Lodge is your perfect base for exploring Tasmania at its cleanest and greenest. With a range of relaxation and recreational facilities – even a few free guided walks – Cradle Mountain Lodge will have you up close with brush-tailed possums, echidnas . . . perhaps even a Tassie Devil. Don't forget the especially excellent two-hour walk to Dove Lake.
Carlton Crest Hotel Melbourne
where: Melbourne, Victoria star rating: 4.5
phone: (03) 9529 4300 website: www.carltonhotels.com.au
rack rate: $375 AT rate: $123
best for: A relaxing haven while taking in all that Melbourne has to offer.
This hotel's newly refurbished, spacious rooms overlook stunning Albert Park Lake, or enjoy sunset views over Port Phillip Bay. Take time during your Melbourne stay to make use of the pool, spa, sauna and fitness room. If you prefer, check out the tennis courts, an 18-hole golf course and state-of-the-art driving range in adjacent Albert Park.
Radisson Playford Hotel and Suites Adelaide
where: Adelaide, SA star rating: 5
phone: (08) 8213 8888 website: www.radisson.com/adelaideau
rack rate: $350 AT rate: $281
best for: Treating your family to that relaxing break they so richly deserve.
The Radisson Playford Adelaide is ideally situated near many of the city's sights and attractions. Just a short stroll away is Parliament House, the Festival Theatre, and the central business and shopping districts. This stylish boutique hotel is a fabulous place to unwind and use the pool and fitness centre while enjoying your stay in Adelaide.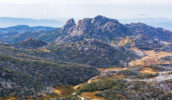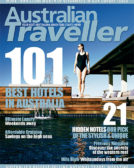 Enjoy this article?
You can find it in Issue 9 along with
loads of other great stories and tips.