The AAA accommodation star rating system is a great way to book, provided you do extra homework.




Your Fortune In The Stars




By Peter Robinson
*Peter Robinson is an industry insider who has never rated motels for AAA, but has reviewed about 600 B&B properties over a period of a decade.




Do you realise that a hotel beside a tranquil lake attracts the same star rating as an identical hotel beside an articulated freeway? To find a place that really suits your needs, you need to do your homework. Here's how.


The AAA accommodation star rating system prompts frequent travellers to ask some common sense questions. How does a basic old three-star motel room suddenly become a four-star job with the addition of a few inexpensive and possibly shabby extras – ones that make no discernible difference to my actual experience? Why don't things like a noisy nearby major highway, grubby carpet or hostile hosts seem to get taken into account? How can places with these obvious drawbacks still maintain a high rating? In other words, why can't the star system accurately reflect things that obviously matter to me, rather than things that don't? If this system is really useful, how come I still sometimes end up in over-rated, overpriced motels run by people whose happy days are gone? Is the AAA system of little more value to me than a comprehensive motel address book?

Even if somebody else is paying the bills, we all want our money's worth – and our perception of dollar value starts at the check-in desk, continues with our initial impressions of the guest room and the overall aesthetic appeal of the place, and finally depends on our getting a restful night's sleep. In other words, the whole experience is generally greater, or lesser, than the objective sum of its parts – and so the objective star rating system can't and never will be able to measure the experience accurately. As far as the traveller is concerned, that's the nub of the problem. There's no easy solution, but it certainly helps to understand exactly how the system works . . . and there are some clues presented in this article that you can use to ensure you overcome the inbuilt limitations, and find a place best suited to your needs.




The star rating system is owned by AAA Tourism, which is owned by Australia's Auto Clubs – the state motoring clubs such as RACV, NRMA and so on. It claims to rate over 11,000 accommodation properties throughout Australia. The system has been up and running since the late 1950s. AAA appears to rate and include as many properties as possible in the cause of presenting a reliable guide to consumers. Joining the club is not free for proprietors, and there's an ongoing annual fee. (Cynics may suggest it's all about money and AAA monopolising the industry, but I personally don't believe that.)




The system works on a simple pointscore. More than 500 criteria are used to assess each property, and the more points on the thousand-point checklist, the higher the rating given. Only the facts are considered. For example, the maximum pointscore available for mirrors may be 15, divided equally between actual mirror size, location convenience, and effective mirror lighting. Other checkpoints include adequate clothes hooks (minimum two), soap provided, bath safety rails, spa bath and so on and on. Points are not awarded for subjective elements such as service, location and views. However, some allowances are made for geographic locations, historically significant properties, and more recently, drought-affected properties.




The point-scoring system is totally transparent, and it's the only way such a set-up could work. It means any property can be assessed by any AAA-trained assessor, with no individual biases coming into play, nor any argument over what might constitute "great design", for instance. It works like this: a team of assessors goes forth to furtively pounce upon unwary towns in order to review those outfits willing to pay to participate in the stars scheme. It doesn't take long for word to get around that the assessors are in town. But they're up to the task – armed with laptops and five years' history of each place, the rooms previously checked and the strengths/weaknesses of each. There's no hiding – beds, linen, towels, bathrooms, carpets, curtains, tea and coffee-making facilities and cleanliness/maintenance are all checked thoroughly. Fifty percent of rooms are assessed. On top of that, some effort is made to check noise factors.




At the end of the process, the proprietor is advised why a certain star rating is given. The bulk of properties fall into the 2½ to 4½ STAR range. Want to improve? Then here's how . . . and point-by-point the operator is taken through the assessment.




AAA assessors don't take any sort of comparative approach to rating properties. The result is that if an outfit has the facilities to get the runs on the board, they get the high rating – full stop – even if their motel has literally nothing on the aesthetic side to recommend it. Travellers have to take this into account: a star rating provides certainty as regards the various facilities, but no certainly at all in regard to aesthetics. A 3 STAR property could be located right on a major trucking route or in a tranquil lakeside setting. You have to do your own homework.




The situation gets trickier when you overlay the fact that different types of accommodation have different ratings criteria. Intuitively, we don't expect a 5 STAR hotel to be rated the same way as a 5 STAR caravan park – but what about a 5 STAR hotel vs a 5 STAR serviced apartment vs a 5 STAR private hotel? The AAA system includes all accommodation types from camping grounds through to self-contained cottages and apartments, B&Bs, top-class hotels and the recently added category of resorts. Each of these has a common checklist – including bedrooms, bathrooms and most importantly, cleanliness and maintenance – but they each have entirely separate criteria appropriate to their own type.




The smart traveller therefore needs to know what category of accommodation the property is in, then make a judgement. And it's not necessarily easy to find out. For example, in researching this story Australian Traveller logged on to www.wotif.com to search 5 STAR properties in the Sydney CBD. In amongst the international and homegrown hotels popped up Manor House Boutique Hotel. When AT spoke to a hotel rep she couldn't identify which accommodation category the Manor House belonged to. The details are available in the AAA guidebook, or the state motoring service websites, which is where we found that this "boutique hotel" was in fact a guesthouse (see sidebar opposite).




So – use price and reputation as guides, but make sure you can read your stars. And, given the limitations of the system, here are a few tips for planning your holiday:




1. Choose a place well off the main highway




I personally cherish my sleep, and I don't want other people's noises keeping me awake – either from the next room or the next truck. In my opinion, greater emphasis should be placed on this aspect by AAA and operators – and somehow it should be reflected in the ratings.




2. Meet the hosts




Even in a motel, but most importantly in B&Bs and self-contained cottages, your first contact with the accommodation hosts can make or break your sojourn. Some hosts have natural hospitality skills, but others don't. Some 3½ STAR properties literally become 5 STAR retreats by virtue of the grace of the hosts, and vice-versa.




3. Choose your weapon


Work out the accommodation type that suits best, then if possible, inspect your room before accepting it. Ask for a different room if it's not what you want, or move on. Property website pics may guide you here; be specific about what you want when booking. Apartments, cottages and holiday cabins are good alternatives to motels for longer stays.


4. Get some info


Some smaller one or two-room properties may not have an AAA rating because they can't afford it or they elect not to participate. It means legwork to inspect rooms, or visiting the local information centre. Some centres are very good at providing info, and will email by request. Having a rating is not cheap, but having said that, most places I've visited do participate and consider it cost-effective.


5. Be careful with cheap deals


AAA can't do anything about false advertising by properties. I know someone who recently took up a special offer at a respected and highly rated city hotel chain, only to find the room was out the back via a fire escape and substandard in size, décor and bathroom facilities. Most people feel their complaints are considered trivial by management. To their credit, AAA will act once several complaints are received about a property.


6. Pay little attention . . .




to the green circle with yellow tick for tourism accreditation. It's of limited value. Some top operators have decided the expense is not justified.





So, who can you trust when looking for a place to stay? Your friends' recommendations, for a start. As a general guide to the facilities offered by various types of accommodation, AAA books are authoritative. Some accommodation chains do their own member assessments according to strict guidelines, so there's some value there.




Ultimately, while there may be discrepancies among AAA star ratings and the assessment system isn't perfect, the sheer number of rated properties across Australia makes the guides essential for regular travellers. Even as accommodation address books, they're well worth the money.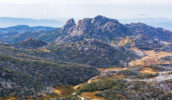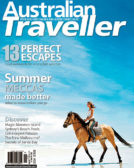 Enjoy this article?
You can find it in Issue 12 along with
loads of other great stories and tips.