8. Tanunda, SA
The German heart of the Barossa Valley, Tanunda was the promised land for persecuted Prussian Lutherans, who settled in the villages of Langmeil and Bethanien (Bethany) in 1842. Their impressive legacy is seen all around in the idyllic landscape of lovingly tended vines and wineries like Seppelt's, Jacob's Creek, Wolf Blass, Basedow, Glaetzer, Peter Lehmann and Bethany Wines. (Some non-German names, like Penfold's, do decent plonk too.) Tanunda hosts several fun festivals, none bigger than the Barossa Vintage at Easter. Before drinking hour, take a wander through the old Langmeil streets just west of the main drag, Murray St. Goat Square was laid out as a marketplace and the Langmeil Lutheran Church nearby has a fascinating graveyard, with some of the departed born in the 1700s. Think of an Australian with a German name and chances are their ancestors rest here.

9. Ross, Tas
When it comes to picturesque towns, Tasmania punches well above its weight and could fill out a top 10 on its own. This sepia-toned village, just off the Midland Highway in east-central Tassie, would easily make the cut. Ross started out in 1812 as a police post for the protection of travellers who changed carriages along the main Launceston-Hobart route. Today, it's famous for its wool, its bucolic surrounds, antiques, English elms and 1836 stone bridge – not as old as Richmond's but just as impressive. Sit back and think of England.

10. Byron Bay, NSW
Does any other Australian town attract such an intriguing, motley mix – celebrities, surfers, backpackers, alternative lifestylers, yuppie refugees?
Plenty say it was better back in their day; that it's been ruined by commercialisation within an inch of its lighthouse. But you gotta like a town that turns away Club Med and McDonalds. And Byron's scenic Headland Reserve is the first piece of mainland Australia to greet the sun each morning. Hardy surfers ride the breakers and the dawn rays into shore. As a snapshot of Aussie essence, you could do a lot worse.


Our runners-up underline just what a tough choice this was. Apologies to: Albany, WA; Angaston, SA; Berry, NSW; Bowral, NSW; Bright, Vic; Katoomba, NSW; Launceston, Tas; Lorne, Vic; Merimbula, NSW; Noosa, Qld; Orange, NSW; Port Fairy, Vic; Richmond, Tas; Warrnambool, Vic; York, WA.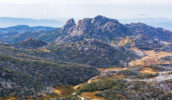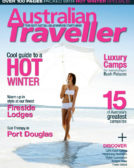 Enjoy this article?
You can find it in Issue 16 along with
loads of other great stories and tips.