AT brings you the most stylish swimsuits to hide the sins of the silly season
Stylish Swimsuits Hide the Silly Season's Sins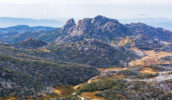 It's that time of year again, when Christmas drinks are flowing and chocolate crumbs are stacking up on your desk and piling onto your waistline. With the long break coming up and relatives to entertain, you might be worried about spending the time on the beach with nary a wrap or comfy pants in sight? AT's female staffers certainly are, so thank god for some remarkably stylish swimmers that will smooth over any unseemly bulges..
Dealing with a Christmas Paradox
Looking and feeling great over the silly season – and on your holidays, we hope – doesn't mean saying no to nibbles, drinks and cakes. We've got you covered with this selection of seductive swimwear guaranteed to hide the sins of Christmas. The makers of these swimsuits have used all sorts of technical and design know-how to make sure you look like Aphrodite when you emerge from the surf.
Lisa Ho 
One of Australia's most prized possessions, Lisa Ho has been designing dresses for the stars for decades. None of us were surprised to find the Grecian goddess design popping up in her product line. Her one pieces takes resort style to a new level. We love this sweet white chic – her take on clever layering and over-the-shoulder brings something extra to one-piece designs. RRP $190. For stockists visit www.lisahostudio.com or check out other designs and order online at www.aussieswimstore.com
Alisi
Who would have thought one day Lycra would be a lady's best friend? Alisi swimwear brings a new look the stretch fabric with form fitting styles designed to shape and streamline bodies size 12 and above. Born and bred in Australia, these swimsuit styles are designed to make you feel good. RRP $149.More designs at www.alisi.com.au. Available online at www.trixanbody.com.au
Miracle Suit
This American heavy-weight brand stands by the motto: "Look 10lbs lighter in 10 seconds". Making waves on Australian beaches, "Miradex" is the spandex fibre that's the secret to their success. We like the sexy yet sleek styles. RRP around $220. Available online at www.TrixanBody.com.au/Miraclesuit. For stockists call: 1300 130 715
Bond Eye
Dubbed the "Nip and Tuck" swimwear by a leading current affairs TV show, these swimmers leave your body scar – and bulge – less. You can feel their slimming properties when you put them on but without risking looking like a stuffed sausage. How do they do it? If we knew we'd have the patent, that's for sure! RRP from about $139.95 for one pieces. For all styles and retailers go to www.bond-eye.com.au or order online at www.zodee.com.au.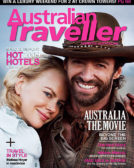 Enjoy this article?
You can find it in Issue 24 along with
loads of other great stories and tips.