21 Hidden Hotel Gems from right around Australia — Editor's choice.
The Hidden Gems
Too small, too new or too off the beaten track to crack the Top 101 Hotels in Australia. For the true quality-hunters out there, that all sounds too good to be true . . .
Once all the votes had been cast for the Top 101 Hotels in Australia, and once all the data had arrived at the Australian Traveller offices, it was time for the real fun to begin: It was time for us to go for a swim.
"Swimming in the data", we became fond of calling it. Really getting in there, rummaging around and seeing who likes what when they're out travelling in this country – be they family oriented resorts, hotels rated for friendly service or massive ocean-front properties with hundreds of rooms and all the trimmings.
One of the first things we noticed was that it wasn't difficult for the smaller boutique outfits to be somewhat overlooked in the voting. It's not anyone's fault; how can a 20-room charmer in a country outpost hope to compete in a popularity contest with a four-star, 450-room city behemoth? Regardless of the quality of the experience, those 450 rooms will attract more votes every time.
So that gave us the freedom, from the hundreds of establishments voted for, to select a handfull of Editor's Choices that simply didn't get the votes to feature in the Top 101. Beautiful places from around the country that deserve just as much recognition – perhaps more, some might say. Here, then, for your added pleasure, are 21 more quality finds – our pick of Australia's true hidden gems.
Greg Barton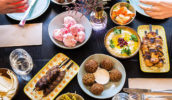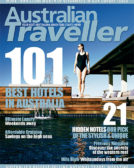 Enjoy this article?
You can find it in Issue 9 along with
loads of other great stories and tips.