Running away from home isn't just for kids; grown-ups need an escape plan, too, especially after your first-born, writes Nikki Wallman.
Travel writing opens the world up like a dizzying, delicious present. It makes me feel alive and happy, vulnerable and independent at the same time. I love it.
But last year a new love – my baby boy – arrived, and my focus shrank right down into a cosy cocoon of home and nappies and giggles and tears and silly, strange worries in the night. It's been an amazing, heart-expanding time.
It's also been insanely exhausting. And, to be honest, part of me senses the emptiness of the suitcase; the claustrophobic closeness of familiar walls. Some people need an occasional jolt of the unfamiliar to make them better versions of themselves.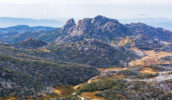 So, after almost 500 straight days (and nights) of having a small child physically attached to me, I ran away. Actually, my husband – sensing my itchy feet – ordered my departure: one night, hotel room, sleep.
After meek protests, I went. My exhausted arse hauled itself into a grand hotel that smelled of polished marble and freedom. Sensing my hesitant jubilation, the receptionist offered me an upgrade and I took it, securing a deep bathtub and late check-out.
My room was heaven: plush, spotless, absent of stray ankle-breaking toys.
I headed straight for the rooftop pool, floating trance-like on my back in the sunlight before the bartender nudged a glass of wine in my direction, winking: "On the house."
I lasted two hours before calling home. Scrolling through photos of my son did little to assuage the sudden ferocity of how much I missed him.
I caught up on some work: 16 months of non-stop mothering can leave one, it seems, incapable of total relaxation. Caught between total pleasure and overwhelming guilt (I'm away! Spending money!), I muddled my way through the evening's choices: room service instead of restaurant; club sandwich instead of steak; a glass of the least expensive red.
What was I doing here?
The bath brought me back to myself. Sinking into the steaming bubbles, cold beer in one hand and dog-eared book in the other, was like being reborn.
Shifting in the tub, I felt the stubborn echo in my tailbone of the pain I've carried since the birth: a reminder of what's happened since I last did this.
Swaddled in a bathrobe, munching perfectly salted fries, sipping wine and staring glassy-eyed at Game of Thrones, my thoughts drifted back home: to my beautiful boy, and my husband, who cares enough to make me run away.
Distance does give perspective; makes the heart even fonder. Maybe next time, we'll run away together… just for one night.
How to plan your quick solo escape
1. Pick somewhere close to home to maximise your relaxation time
2. Don't waste precious time feeling guilty (like I did!)
3. Unless you really want to, don't go out. Just enjoy the surroundings, breathe deeply, eat, and sleep
4. Snap some photos to serve as escapism for next time you're feeling frazzled
5. Ask for a late check-out to make the most of an undisturbed lie-in
PICKED FOR YOU
→ Review: Onsen Retreat and Spa, Dinner Plain
→ The great Lizard Island babymoon escape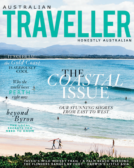 Enjoy this article?
You can find it in Issue 70 along with
loads of other great stories and tips.