One of Australia's favourite photographers, Melbourne-born Andrew Chapman is becoming renowned for his compelling black and white documentary style collections.
Click go the shears – and click go the cameras – in this stunning collection by Andrew Chapman focused on the shearing men and women of outback Australia.
It's perhaps an unsurprising choice of medium, given his strong newspaper background. His portraits have graced the cover of Time magazine a dozen times or more and his newest collection, Campaign, covers Australia's political landscape from 1971 to the present. That may sound dry, but it is absolutely riveting.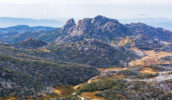 In his working life, Andrew has captured everything from paupers to Prime Ministers, popular heroes to heroin dealers. But, on his own time, his passionate portrayal of the experiences of our rural communities shows where his heart truly lies.
He has led teams of professional photographers on expeditions to outlying regions of Australia, donating hundreds of prints to the towns and communities touched by his observant lens.
Those prints have also found permanent homes in state libraries, the National Library in Canberra, as well as art galleries and private collections across Australia and around the world.
His latest rural project, The Shearers, has found form both in books and gallery exhibitions and is the product of many long years exploring shearing outposts in remote western NSW, as well as areas of Queensland, Victoria and South Australia.
Among the dust, the drought, the sporadic floods and bushfires, in the fields and working sheds, Andrew studied the weary faces of hard-working men and women of the Australian outback and returned with tales to tell and powerful images to display.
"Towards the end of the season there'd be some shearers and shed hands who didn't want the shed to end because they didn't have a home," John Thomas, a retired shearer, told Andrew one day on his travels. "One fellow told me he'd spent Christmas day over at a rabbit burrow waiting for rabbits to come out. He was a gambler and he was flat broke."
The hardships faced by these stalwarts of the once-thriving shearing industry make for compelling stories, told through Andrew's equally compelling images. The landscape surrounding them is harsh and remote.
Their work goes largely uncelebrated. More than just a photographic collection, The Shearers represents an important documentation of Australia's remote rural areas. For more information on Andrew and his work, visit www.andrewchapmanphotography.com.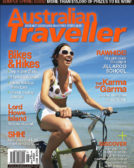 Enjoy this article?
You can find it in Issue 17 along with
loads of other great stories and tips.