Experience No.038 in Australian Traveller Magazine's 100 Greatest Australian Gourmet Experiences.

What a versatile little word "barbeque" has become over the years. It can refer to a gathering of like-minded grillers (as in "How about a bloody barbeque on Australia Day?"); the act of grilling itself ("I am going to barbeque the hell out of these sausages"); and the very apparatus used ("The very best barbeques are made from half a 44-gallon drum and four bricks").
"The barbque is possibly Australia's greatest culinary pastime." Matt Moran
As gatherings, they come in all shapes and sizes, often have unspoken but widely understood rules of etiquette (always bring beer; beware of anyone ringing your doorbell because how can they possibly be carrying the required amount of beer with one hand free?; and never take unopened beer home with you – that now belongs to the host) and have resisted attempts to ponce them up for generations.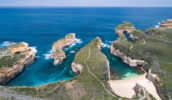 At their most basic, barbeques are a celebration of our outdoor culture through the mediums of burnt sausages, cold beer, standing around in a circle, or sitting with a paper plate balanced on your knees.
Early Australian explorer William Dampier was an absolute bandit for a good barbeque, and since he's responsible for the first common English usage of the word in 1697, it's no wonder the practice is so popular here. We know a good idea when we see one.
Where: In backyards, in parks, on houseboats, on rooftops, on patios, at mates' places, at your place and everywhere else you can think of, right around the country on any given day.
Did you know: Sadly, Australia didn't invent the barbeque. It's a US and Caribbean thing, with native peoples in the 14th Century cooking over barbacoa (sacred fire pits).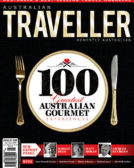 Enjoy this article?
You can find it in Issue 32 along with
loads of other great stories and tips.