AT's inside look at travel agents and the travel industry
The AT Insider
Ticket To A Better Life
Our girl on the inside has all the tips and tricks to make sure you're travelling better and more intelligently. This issue, she looks at the elusive upgrade and squeezing every last extra out of your flight.
The question I get asked most as a travel agent is: "How on Earth can I get a free upgrade?" The answer is simple, yet it's surprising how few people are willing to sleep with the pilot – and that doesn't always work anyway.
The sad truth is that as belts (and security) have tightened all across the airline industry, free upgrades have become so rare that not even travel agents get them anymore. There are, however, a few tricks that will make your flight a lot more enjoyable and get you to your destination feeling fresh and ready to get on with your holiday.
When you book your ticket, your travel agent will enter any relevant "service information" that the airline needs to know with the booking. This includes information about seating and meal preferences, but can also include specifics such as "couple on honeymoon", which will get you plenty of extra pampering (but won't work if you're travelling alone). If you have a preference for a window or aisle seat you can request this, or if you always like to sit in 23D for good luck, your travel agent can usually request this as well. If you really don't care where you sit, I always recommend an aisle seat so you don't get stuck in the middle of a row and have to climb over everyone else to get to the bathroom.
You can also request special meals if you prefer something vegetarian, vegan, low salt, low fat or bland. The great thing about doing this is not only will you get the meal of your choice, but you'll also get served before anyone else does.
The best seats in economy class are always the exit rows. These have extra legroom as they need to be wide enough for people to get through in an emergency. Not only are these seats a lot more comfortable if you're tall, but if you're sitting in one you'll be the first off the plane if it catches fire. Unfortunately your travel agent can't request these; airline policy requires that they sight the passenger before allocating these seats to ensure you're physically able to open the emergency exits if needed. To request these you'll need to get there early or they'll all be gone – not good if you're someone who's always sprinting to check in as the final call is made.
If that's not enough, how about this trick for reducing jetlag on international flights: snare a free night in a hotel. Some airlines don't have same-day connecting services between Australia and Europe, and general airline policy is that if you're forced to stopover for more than 12 hours because there are no flights scheduled, the airline will pay for your hotel. These airlines are hard to find on your own, but your travel agent will know who they are – just ask them about an STPC and you can greatly reduce the impact of jet lag on arrival.
So when you put these together; an exit aisle with extra leg room, a free stopover hotel to break up the flight and having your meal served before anyone else, it'll be almost like travelling first class . . .
Okay, it will be nothing like travelling first class – but at least you'll be the envy of economy. And if that doesn't work, drink free vodka tonics the whole way. It won't matter where you sit and your hangover will be so bad that you won't notice the jetlag anyway.
*Next Issue: The hidden costs of cheap airlines . . .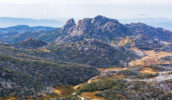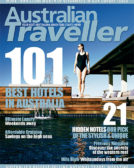 Enjoy this article?
You can find it in Issue 9 along with
loads of other great stories and tips.