Enjoy a little creature comfort as we settle into the colder months. Taste it, wear it, even spritz it; float your cares away or simply fly away.
Winter is here, and that can only mean cosiness, comfort and  fresh farm air. Pull on your overalls and gumboots, bundle up  in a beanie, and get set to relish the chill.
1. Paqme 'Anywhere' raincoat, $149.95. paqme.com.au
2. Seed snood, $59.95. seedheritage.com
3. Yu Mei 'Veitch' tote (available from September), $719. yumeibrand.com
4. Assembly Label 'Feel Good' socks, $8. assemblylabel.com
5. Merry People rain boot, $99.95. merrypeople.com
6. Seed pompom beanie, $29.95. seedheritage.com
7. Byredo 'Mojave Ghost' hand cream, $40. mecca.com.au
8. Assembly Label 'Grounds' overall, $100. assemblylabel.com
9. SALT by Hendrix 'Coco-Soak Pomegranate', $22.95. saltbyhendrix.com
10. Uniqlo cashmere blend sweater, $79.90. uniqlo.com
11. Paqme travel umbrella, $39.95. paqme.com.au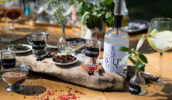 Aesop bottled
Aēsop was founded in Melbourne in 1987 and, as part of its 30th birthday celebrations this year, has revisited the design of its store in Fitzroy. Created in collaboration with architect Clare Cousins, traditional elements, including steel beams and a rustic concrete slab, are melded with signature Aēsop style as an ode to the history of Melbourne's first suburb. And good news for anyone who's ever wanted to bottle the aroma of an Aēsop store (that's all of us): July sees the launch of a new collection of three scents that you can spritz at home. Aromatique Room Sprays now come in Istros – floral and smoky; Olous – green and citrus; and Cythera – perfect for winter with warm, woody and spicy notes.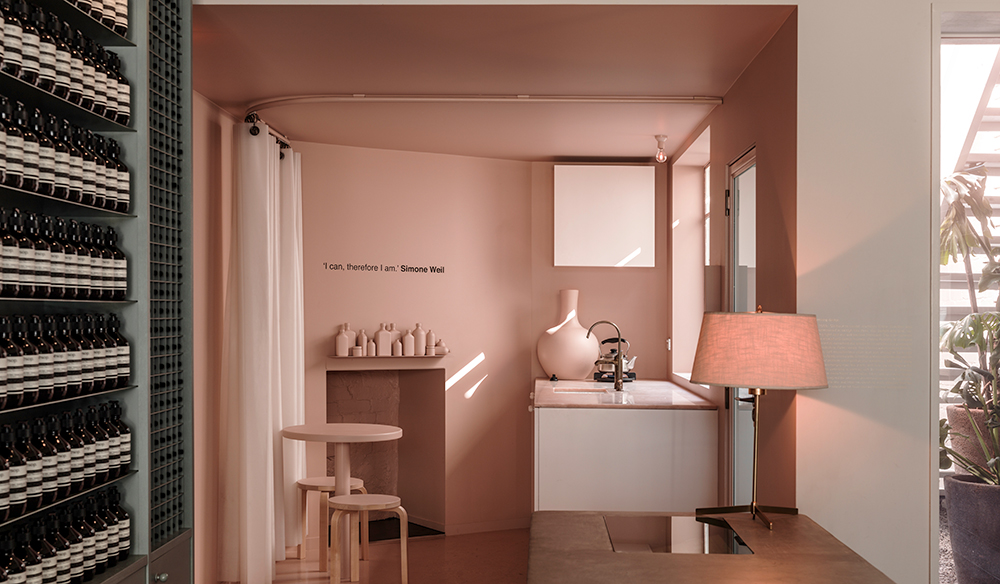 High-flying art
Jetting off overseas on a Qantas business-class flight anytime soon? Take a piece of contemporary Aussie culture with you in the shape of the airline's new 'Qantas Curates' amenity kits. The national carrier has worked with 16 Australian artists, photographers and digital influencers to feature their artworks on the kits' pouches and eye masks. Two designs will be launched every few months.