Guide to purchasing Tents in Australia
Everything you need to know about . . . Tents
By Lucas Trihey
Gone are the days of huge tents with dozens of steel poles and a 32pg instruction manual. Modern fabrics, designs and lightweight poles mean tents can now weigh just 8kg. Tenting is also a great alternative to staying in motels or cabins; with the cash you save you'll be able to stay somewhere beautiful for much longer.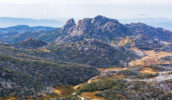 DOME TENTS

A great choice for occasional camping, a dome tent's steep walls offer lots of useable space. They usually come with verandas and side windows, with multiple rooms and breezeways on larger models. Look for insect mesh on all windows and doors, plus a tub floor that comes up the side a little to keep minor floods at bay. A polyester fly will cost sightly more, yet offers better UV-resistance and sags less when wet.
TOURING TENTS
Strong, durable and easy to erect, touring tents have long been an Aussie camping favourite; peg the floor out, stand the centre pole up and you're home! Longer-lasting than a dome, they're also heavier and take up more space in the boot (you can't have everything). Good in strong winds and rain, they occasionally suffer condensation in damp regions and the sloping walls and centre pole can be a nuisance. Tourers are available with extendable back walls, side windows and mesh screens.
RAPID-PITCH TENTS
The kids are going feral, the driver's tired from a long day and all everyone wants is to sleep – welcome to the world of the rapid-pitch tent. These come in two types: collapsible dome and fast-pitch cabin style. They're basically fully assembled inside their carry bags and require nothing more than a quick laying out, a few pegs and up they pop. They take up more packed space than a comparable-sized dome, yet are far quicker to erect.
CABIN TENTS
If you've been on school camp you've been in a cabin tent – rigid metal frame, plenty of space, bombproof design and lots of poles and guy ropes. They take a while to erect yet when set up offer the closest thing to "home" you can get out in the bush. Often with separate rooms, they're great for extended stays and those wanting their own space.
Multi tasking
At 8kg, the Oztrail V-Dome is small enough to fit in the tiniest boot, yet roomy and airy inside and sleeps four. Double skin helps minimise condensation.
The Black Wolf Turbo Tent is a rapid-pitch design – peg out the corners, set the four poles and stand it up; five minutes from whoa to go and plenty of room inside (no internal poles).
Southern Cross is deservedly famous for tough, no-nonsense tents. The Ultimate 8 is simple to pitch and sleeps two or three adults. It's stable in high winds and will probably last longer than you.
Oztrail 4V-Dome $159.
Black Wolf Turbo 24 $799. www.blackwolf.com.au
Southern Cross Ultimate8 $899. www.southerncrosscanvas.com.au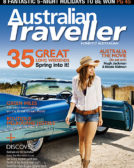 Enjoy this article?
You can find it in Issue 23 along with
loads of other great stories and tips.