AT offers advice to a solo traveller seeking tourism tips
Reader's Question:
I am a widow looking for websites that cater to single persons who like to travel. I have been to a couple of information nights but they did not take into consideration people traveling on their own. They do have twin share, but say you will have to pay the fare for two then if they find someone for you to share with, they will reimburse you at the end of the trip. Surely I am not the only person in this situation. I would very much appreciate it if you could point me in the direction of organisations that may be able to help in this situation.
– Carmel McDonald, via email.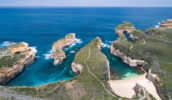 AT's Answer:
Hi Carmel, you're right, you are not alone. This brings up the sorest point in travel – the single supplement. For the benefit of all our readers, I'll quickly explain what the single supplement is and why it exists before we tackle the issue head-on. Part of a tour package cost is accommodation, and the cost of having a room occupied is the same for the tour operator irrespective of the number of guests in a room. For example, if a hotel charges the operator $100 per room per night, the operator assumes there will be two paying guests in the room and therefore the cost is split across two guests, at $50 each. However, if you are travelling solo on a package tour and occupying a single room, then the shortfall, in this case $50, has to come from somewhere – so the operator charges a single supplement.
The first point I should make is that the single supplement is not going away. The only way to avoid it is to travel with someone.
As you have found out, many tour companies offer to try to find another solo guest (of the same gender) who is willing to share a room on the tour. It's then pure chance if another solo traveller books the same tour and is willing to share accommodation. Finding someone yourself is a better option – then you can agree on the tour and make sure you are compatible before it is too late! Alternatively, you could find a website or operator that constructs their tours in such a way that all travelers are going solo and the tour operator matches people up into twin shares. It's a tall order, but companies like that do exist.
A massive part of the market is in fact female single travellers – either due to widowhood, divorce or just a desire to travel without their partner (apparently there is a special kinship among women travellers when us boofhead Neanderthals are left at home).
Some of these single-women-friendly operators are:
Adventurous Women 1300 388 419;
www.adventurouswomen.com.au
Sisterhood Women's Travel 1300 885 255;
www.sisterhoodwomenstravel.com.au
Girls on Tour 0409 057 417;
www.girlsontour.com.au
Getaways for Girls 0410 645282;
www.getawaysforgirls.com
You should note, however, that these do not necessarily avoid the single supplement. But they're a great place to start looking for how to avoid it, and possibly meet like-minded souls. One of the best solutions we've come across is the great online forum associated with Adventurous Women, which helps single women find a travel buddy who either wants to do a tour with someone else to avoid the dreaded single supplement or who wish to journey together as independent travelers (ie in separate rooms, but sharing other travel costs, such as rental cars, or just to have someone to talk about your experiences with).
If you're not a fan of girls-only adventures, there are several companies that offer tours for solo travelers of any gender. We've tackled this subject before on the Australian Traveller website, so you will find more tips and tricks at: www.australiantraveller.com/at-wire/holiday-ideas-for-single-travellers. There are myriad tour operators trying to solve this very problem.
Hope this helps. Let us know how you go.
Quentin Long,
Managing Director,
Australian Traveller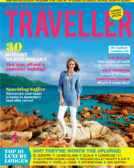 Enjoy this article?
You can find it in Issue 41 along with
loads of other great stories and tips.