Meet Kara Rosenlund, author of Australian interiors book 'Shelter', photographer, stylist and adventurer.
1. You have travelled far and wide in Australia, do you have a favourite spot to shoot?
I particularly enjoyed shooting in country Victoria; in many ways the state is a small version of Australia, so to be able to travel around and experience and capture different landscapes, climates and colour palettes was alluring to me as a photographer. Victoria has a slice of the good life between the beach and the country.
2. If you could live anywhere in Australia (apart from where you live now), where would it be?
I would love to have a fisherman's shack on Stradbroke Island, off Brisbane. It's a small island in Moreton Bay, which for most of the year is rather quiet and sleepy. That sense of old-fashioned freedom, wearing no shoes, great sunshine and surf breaks.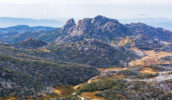 3. How would you describe Australian style?
It listens to the landscape that surrounds it. Australia is very exotic and colourful, sometimes I think we forget that. Australian style hears what is happening outdoors and brings it indoors, whether that is through decorating our interiors or our way of life, we seem to be at peace with nature.
4. You must have met some characters shooting your book Shelter, does anyone stand out? And why?
Each person I met while making this book really contributed, from the shearer in a pub who drew me a 'mud map' in the high country to the wonderful people who opened their homes to me. A favourite was definitely photographing Australian landscape artist Luke Sciberras in country NSW, whose personal style and charisma pours off the pages.
5. Were you surprised to discover the country's diversity?
When you start to go underneath it was like falling down a rabbit hole of diversity. The colours, the light, the landscapes, all of it stirred me in ways I wasn't anticipating. We have so much to offer, all the seasons and landscapes in one diverse country. I found it difficult when I had to stop and start editing the book, I became addicted to just hopping in the car and going.
6. Did you notice any common traits with people who chose to live a more isolated existence?
They were very happy and wealthy in ways that aren't necessarily financial. They were putting their own lifestyles and how they want to live as a priority before anything else.
7. How did you find these 'shelters'?
I followed a generous conversation or 'bush telegraph' all over the country. I would meet one person who would understand what I was looking for and then they would put me in touch with another person. I zig-zagged all over Australia for a year following suggestions of homes to photograph. It's old-fashioned, but no other way would've worked. It had to be authentic.
8. Do you prefer beach or bush?
I'm a bit greedy, I like both; where the bush meets the beach is what I love.
 9. Do you have a dream Australian holiday location?
The east coast of Tasmania. It has it all: unspoilt landscapes, great seafood and it is where the bush meets the beach.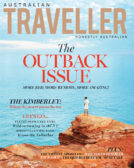 Enjoy this article?
You can find it in Issue 67 along with
loads of other great stories and tips.