AT reviews Australia's leading theme parks for kids
"Water-Sisters-Movie-World!"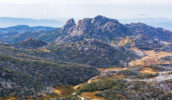 For Disney seekers
It's inevitable. Once your child hears the words "Disney Land" whispered for the first time, they'll want to go there as soon as is humanly possible. Sooner, even. And the great thing is there's no shortage of theme parks in Australia to fill that urgent, urgent need. We present for you a taste of the best known, and some others you may not have heard of.
"My best holiday would to go to Water-Sisters-Movie-World. This is a theme park that my friends and I made up. It has lots of rides, games, shows and food and drink shops. It also has hotels, houses and units that you can rent. I wish that this holiday theme park would become real!"
– Megan, aged 8, Hurstone Park NSW
"My best holiday would be going to Disney Land and go to Lego Land in England and I would like to go in an indoor swimming pool."
– Chris, aged 7, Ashbury NSW
""My best holiday would be to swim in a gigantic pool (like the one at Club Med) with no creepy-crawly in it. Just a creepy-crawly in the middle that doesn't move and shoots out beautiful water, like a fountain. With my friend Connor from America."
– Finnegan, aged 5, Paddington NSW
"Wiggles and Dorothy. Swings, park, fly high and higher. Beach, sandcastles, jumping castles, animals, swim, mummy and Faith."
– Faith, aged 2, Brisbane
Queensland Worlds
The plethora of overwhelming excitement-zones in Queensland has reached epic proportions. Want waterslides and ocean creatures? Bang: you've got Wet'nWild and Sea World Nara. Like film stars and pants-pooing adrenalin rides? Pow: welcome to Dreamworld and Movie World. After animals that run, jump, slither and snap? Zing: it's The Australian Outback Spectacular, the Currumbin Wildlife Sanctuary, Paradise Country, Aussie World and of course Australia Zoo, where the beloved character and spirit of the late and hugely lamented Steve Irwin still looms large (Not literally, kids. Don't worry. – Ed) All of these popular theme parks have great package deals for families, and you can find more information on useful sites like www.queenslandholidays.com.au, www.themeparks.com.au or, of course, your trusty www.australiantraveller.com.
In Other Worlds
Magic Mountain at Glenelg in South Australia will hold fond memories for kiddies that are now grownups, since the coastal fun park no longer exists (although there is another Magic Mountain in Merimbula, NSW, [02] 6495 2299, www.magicmountain.net.au). There's a huge skyscraper where the Glenelg Magic Mountain once stood, so SA residents can either go to Puzzle Park in Murray Bridge ([08] 8532 3709, www.puzzlepark.com.au), the free Monash Adventure Playground, Greenhills Adventure Park or A Maze 'N' Fun on Kangaroo Island.
Sydney and Melbourne have their toothy Luna Parks, which remain favourites with thrill-seeking kids, but for the more adventurous, you might consider the aerial antics available at Tiger Moth World in Torquay, Vic ([03] 5261 5100, www.tigermothworld.com). Jamberoo theme park ([02] 4236 0114, www.jamberoo.net) an hour south of Sydney also remains a favourite. And there wouldn't be a Perth kid around who hasn't been – or wanted to go – to Adventure World in Bibra Lake ([08] 9417 9666 www.adventureworld.net.au). This is one of those great parks where you pay to get in, then everything that can be ridden on or jumped into is completely free.
WANT FIVE MORE?
Don't forget these other great ideas for kids:
1. Wiggles World, inside Dreamworld, Qld (07) 5588 1111, www.dreamworld.com.au
2. Ocean World Manly, NSW (02) 9949 2644, www.oceanworld.com.au
3. Cairns Tropical Zoo (07) 4055 3669, www.wildworld.com.au
4. David Fleay Wildlife Park, Qld (07) 5576 2411, www.epa.qld.gov.au
5. Alice Springs Desert Park, NT (08) 8951 8788, www.alicespringsdesertpark.com.au
EVEN MORE ESSENTIAL WEB-EXCLUSIVE LINKS
1. Aussie World (Theme Park), QLD (07) 5494 5444
2. Bundy Bowl & Leisure Complex, QLD (07) 41524334
www.bundybowl.com.au
3. Caloundra Rollerdrome, QLD (07) 5491 4255
www.rollerdrome.com.au
4. The Granite Belt Maze, QLD (07) 4683 2181
5. Big Kart Track, QLD (07) 5494 1613
http://www.bigkart.com.au
6. Movie WOrld, QLD (07) 5573 8485
www.movieworld.com.au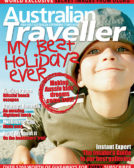 Enjoy this article?
You can find it in Issue 11 along with
loads of other great stories and tips.