So the first travel I did with Oliver, my son (oh and his mum who is kinda central to the story) to the Gold Coast gave me some insights into what is wrong with Australian tourism for families. This is the story of the five lessons of Master Oliver.
I was heading up to the GC to review the new Hilton Surfer's Paradise and Hilton Surfer's Paradise Residences.
The beauty of the reviews for the magazine is I am travelling incognito. No media managed experiences where I am supervised and managed by marketing and PR people.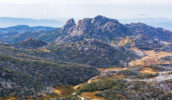 Don't get me wrong they are usually quite lovely and the adventure worthwhile, but its experiencing not travelling.
Reviewing I am a traveller – a pay my own way punter. Operators have not been told to be on their best behaviour, they don't watch what they say and the service I get is the real deal.
You would think that the arrival of seven-month old on Australia's premiere family destination would be easy peesy Japanesy as I used to say as an 8 year old.
But BEFORE we arrived it threw up some interesting and somewhat perplexing challenges.
Oliver's mother was arriving without me so rang ahead of time to organise a taxi with a child seat. Should be a ok in family friendly Gold Coast right?
Wrong.
So while it is illegal to drive a child not in a baby seat in NSW, in QLD the taxis are exempt.
Crazy!
Worse, apparently there are only four taxis on the whole of the Gold Coast with a baby seat and they cannot guarantee a mother that she and her most important cargo will be met at the airport by a taxi with a seat.
The ever resourceful wife then called the a Gold Coast limo company to guarantee her bundle of joy a baby seat. For a charge about 10% more than the taxi to Surfers Paradise, the limo would meet her at the baggage collection, assist with bags and have Master Oliver snugly in his safe environs for the journey to and from the Hilton.
She gladly handed over the credit card details a very happy mum who has about to arrive in style and safety. Awesome.
Until there was no guy in a suit, tie and sunnies with a miniature white board with Mrs Long written in writing slightly more legible than doctors at the baggage collection. She waited 15 minutes then called him. And called him again. And again.
It took another 15 minutes for her to reach the limo driver who was in Nerang on a different job. He had charged the credit card but put the booking in on the wrong day.
Sorry. He couldn't make it. He didn't even offer to help find someone else to cover his stuff up.
Seriously. The wrong day. Did the dog eat his diary?
Oliver was eventually placed in a baby bjorn. So strapped to his mother who is then strapped into the car seat, they arrived at the Surfers Paradise Hilton hotel
Ok Gold Coast, you want to be the family friendly capital of Australia?
These are Master Oliver's lessons:
1. Get the baby seat situation sorted. Ridiculous.
2. Root out the disorganised, "lifestyle" operators and get some professionalism into every sector of tourism services.

3. Make sure the operators are networked to be able to cover for each other.

4. Make every operator understands how accountable they are for the brand experience.

5. Make sure every traveller is treated like a potential journalist.
The upside to the misadventure was that the Surfers Paradise Hilton Hotel and Residences had the cot ready in our room and did a great job of making mum a little less frazzled.