The constantly travelling AT team discusses the places we went and the things we did that made the biggest impression over the last 12 months.

MY PICKS:

QUENTIN LONG, MANAGING DIRECTOR
BEST AFFORDABLE HOLIDAY DESTINATION
Kioloa Beach Holiday Park, South Coast NSW
I always have problems pronouncing this place, but waking up every morning here you can't help but marvel at how lucky we Australians are. Your campsite can be less than 30m from the beach.
You will need to shoo the 'roos out of the way. The beach has gentle waves, decent fishing and around the corner you can launch a boat at the ramp. The camping averse (have a can of "harden up" people) can rent the basic cabins, which are not all that basic: damn comfortable really. The amenities are good and best of all – well-trained pets and owners are welcome. Kioloa is the epitome of an Australian holiday, a relaxed and glorious beachside location that in most other countries would be the domain of the grossly wealthy. Gotta love it.
Contact:
(02) 4457 1072 ; www.kioloabeach.com
Honorable mentions:
The Elandra, Mission Beach Qld;
Komune Resort, Gold Coast, Qld.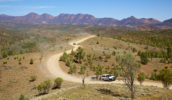 BEST HIGH-END DESTINATION
qualia, Hamilton Island, QLD
What more can I say about this property than this: if I could only visit one more resort for the rest of my life I would choose a Windward Pavilion at qualia.
On the northern end of Hamilton Island, every guest has an enormous and gorgeous private pavilion finished to an amazing standard. The in-room Aesop products, indulgent egg-shaped bathtubs, dreamy snug bed, spacious living room and private plunge pool is all you will ever need. Each meal is like sitting down to a hatted restaurant. The entire ambience
of qualia is that of a peaceful, indulgent, relaxed luxury waterside holiday. It is the ultimate Australian resort experience.
Contact:
1300 780 959; www.qualia.com.au
Honourable mentions:
Saffire Freycinet, Tas;
Emirates Resort & Spa Wolgan Valley, NSW.
BEST BOUTIQUE HOTEL
Henry Jones Art Hotel, Hobart
The Henry Jones Art Hotel is by far the ultimate boutique property in the country. The converted IXL Jam factory on the Hobart waterfront dates
back to the 1820s and its industrial heritage shines through in the exposed warehouse beams and quirky room layouts. Each room has its own works of art, modern designer furnishings and sumptuous bathrooms. The incredible personalised service ensures guests feel like they're a lot more than a room number. The Long Bar and Henry's restaurants just round out the offering. The Henry Jones is a bucket-list hotel by which all others are measured.
Contact:
(03) 6210 7700; www.thehenryjones.com
Honourable mentions:
The Emporium Hotel, Brisbane; Tower Estate, Hunter Valley NSW.
BEST CITY HOTEL
Crown Towers, Melbourne
Okay, it's boring and predictable, but when you're that good you end up being on top of most people's lists of faves. The massive rooms, smart design of each suite and the clincher for me – a TV screen in front of the bathtub. Who doesn't want to lie back in the bath and chill out to some TV? Bliss. Plus all the additional products and service that harks back to when a hotel room was an experience; gorgeous in-room products, fluffy bath robes and an enormous football-field sized bed. The size of the suites gives you the all-important feeling that you're staying in a better place than home. The Crystal Lounge is a nice touch well worth the extra dollars.
Contact:
(03) 9292 6868; www.crowntowers.com.au
Honourable mentions:
Park Hyatt, Sydney;
The Richardson, Perth.
BEST TOURISM EXPERIENCE
Piners & Miners Tour, Strahan
To describe the myriad of experiences on the Piners & Miners tour sounds a lot like the opening scenes of a James Bond movie: a car that becomes a railway car, then a 4WD, before letting you out for a two-hour bush walk, which ends on a private boat trip up the beautiful Macquarie Harbour back to Strahan. The backdrop to this adventure is one of the greatest wildernesses in the world. Meanwhile, your private guide reveals the story behind the awe-inspiring struggle to build the railways, the greed and rivalry of the men behind the schemes, and the tales of the wild piners who eked out a living scavenging for the remarkable Huon Pine in an extremely harsh environment. Piners & Miners is the most rewarding full-day tour in the country.
Contact:
1800 420 155; pinersandminers.com.au
Honourable mentions:
Exceptional KI Tours, Kangaroo Island, SA; Sounds of Silence Dinner, Uluru, NT
BEST BAR
Champagne Lounge, Must Wine Bar, Perth
The intimate, stylish and lavish Champagne Lounge Bar above cougar-country Must Winebar in North Perth is a surprisingly beautiful experience. The
most extensive champagne list in the country, the champagne menu reads like a guide to the French region. The usual suspects like Bolly, Moët, Krug
and Veuve are joined by more unusual and interesting boutique producers Ayala and biodynamic Egly Ouriet. Five champagnes by
the glass are on offer at any given stage with at
least one being a vintage. It makes for a great intimate experience.
Contact:
(08) 9328 8255; www.must.com.au
Honourable mentions:
Le Bar at Bistro Guillame, Melbourne;
Opera Bar, Sydney.
BEST RESTAURANT
Quay, Sydney
Easy, it has to be Quay. It is immediately obvious when you enter Quay you are in one of the greatest restaurants in the world. Peter Gilmore has crafted an experience which reveals through its texture, flavour, presentation and ingeniousness what great food of is really like. If you know someone why says what's the fuss about these restaurants, they need to tuck into
a meal at Quay. Astonishing and enthralling food with an unbeatable view and service.
Contact:
(02) 9251 5600; www.quay.com.au
Honourable mentions:
Harrisons, Port Douglas;
Longrain, Sydney.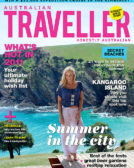 Enjoy this article?
You can find it in Issue 36 along with
loads of other great stories and tips.