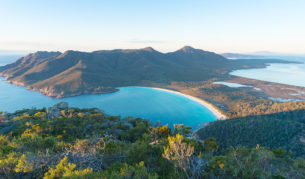 Tasmania's East Coast, featuring Freycinet National Park If you want a Tasmanian road trip that'll take you past a few dreamy beachside towns, then taking a few days to drive down the East Coast of Tassie is for you. Add Orford, Swansea, Bicheno and St Helens to your itinerary, as these laid back town will have you wanting to turn off your phone breathe in the salty fresh air. Known for an abundance of incredible seafood offerings, you can't really go wrong on this cruise down the East Coast. The accommodation offerings are also plentiful, so find yourself a beachside hut to call your own for the night. The aim of this trip is to make it to the incredible Freycinet National Park; a pink-granite range where you're sure to spot an influx of wallabies. It's also the perfect vantage point for the perfect snap of Wineglass Bay; a goblet of sand with the clearest water you've ever seen. So much so that it regularly makes the list of 'World's Best Beaches'.
Read More
Collapse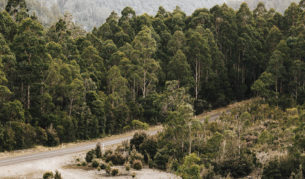 Hobart to Bruny Island, TAS Just a 30-minute drive from Hobart, you'll find the port to take you to Bruny Island: an island off an island. From there you'll need to take a ferry for 20 minutes to reach the island, which can be described as a 'foodie's paradise'. Rich in all the good stuff; cheese, oysters, honey, chocolate, beer, wine and whisky, a good day is to be had with friends on Bruny Island. Bruny Island Cheese Company and Get Shucked Oysters are two of the more well-known (and totally delicious) vendors on the island. It's not all about the food though, mind you, Bruny Island is also very historic, being one of the first parts of Tasmania to be explored by early seafarers. The Aboriginal aspect of the island lives on, with two of the towns on Bruny Island named Alonnah and Lunawanna.
Read More
Collapse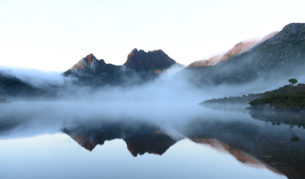 Launceston to Cradle Mountain, TAS The drive will take you just under two hours to complete, but it's a day trip well worth experiencing. Running through farmland and a deep history at Longford and Deloraine, the trip then cuts inland to the quaint town of Sheffield and up to the Alpine Plateau. If you were to stop at each place, the drive would take around three hours. Sheffield is a must-see for its extensive display of murals and has become a busy tourist destination. From there. En route, make sure you stop into Cradle Mountain Candy Co. and Christmas Hills Raspberry Farm. If you're a wine lover, no journey is complete without stopping in to Pinot Shop, where premium pinot noir is grown and sold. Another must-do is a stop at the Low Head Penguin Tour, here you'll learn all about the Fairy penguins – on some days there are up to 200 penguins in attendance!
Read More
Collapse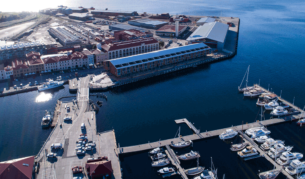 Launceston to Hobart, TAS Situated in the east of Tasmania, the drive from Launceston to Hobart has got to be one of the most picturesque of all the road trips you can do in Australia. Though all of Tasmania is incredibly easy on the eye, the drive between these two cities will take you through some truly iconic destinations. The shortest time between each point is two and a half hours, which takes you the 'historical route', one of many ways to get from point a to point b. On this route you'll travel up the Midland Highway via the convict-era towns of Longford, Campbell Town, Ross and Oatlands. Add another hour to your trip to detour to either Bothwell or the Highland Lakes Road, as they both take you the same beautiful way; over the Central Plateau, down the escarpment at Poatina and past the Great Lake.
Read More
Collapse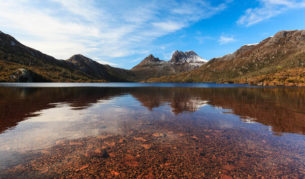 Hobart to Dove Lake, TAS If you're coming from Hobart, the drive to Cradle Mountain will take you around four and a half hours. The trip will show you the best of the Tasmanian countryside, with ample idyllic landscapes to feast your eyes on. Make sure you stop for a pie in Sheffield, and take the time to buy something Twin Peaks-esque in the historic Slaters Country Store. Once you arrive at Dove Lake, it's time to get walking. The circuit walk is six kilometres in length, and will wind you around the base of the picturesque lake, finishing just below show stopping Cradle Mountain.
Read More
Collapse