Soldier settlers often travelled the hard way, finding themselves almost destitute on poor land.
THE PROMISE OF LAND
The Jarvis family were among many thousands of dubious beneficiaries of the post-Great War "soldier settlement scheme." A grateful nation felt the best way to repay the debt owed to its Diggers was to put them on the land. The Jarvises' block was at Eungai Creek, north of the town of Kempsey on the mid-North Coast of New South Wales. Their slice of "Promised Land" was bequeathed to them by bureaucrats whose lack of vision and inflexibility led to deplorable conditions for men who were often already traumatised by the war.
The size and locations of the blocks, lack of public infrastructure and depressed prices led to many soldier settlers begging for support – but that wasn't part of the plan. Often it was a case of "walk off or stay and starve." Roughly 60 percent did the former. Others lived in humpies for years before scraping together enough materials to build some sort of dwelling.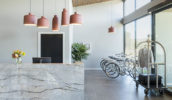 This picture was shot on November 23, 1928. The Jarvis family were heading to South Bank Road on their horse-drawn sled to meet the cream lorry that would take them to Kempsey. Helen Downie, youngest of the three little girls, recalled 60 years later: "We were too poor to own a car. Dad was badly wounded in the war and received a balloted block after six months' training as a farmer. He received a small disability allowance. The land was only third-class dairy land – 200 acres in a rain shadow. He was still suffering the effects of the war."
PHOTO CREDIT:  Bicentennial Copying Project, State Library of NSW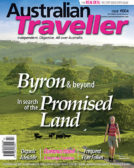 Enjoy this article?
You can find it in Issue 4 along with
loads of other great stories and tips.