On the freezing tip of Everest, Sir Edmund Hillary, near death and crippled with frostbite, once famously turned to Tenzing Norgay and said: "It looks nothing like Katoomba."
Now, had Eddie and Tenzing first spied the gorgeous Blue Mountains through the b'nocks, they would have happily dropped the ice axe and spiky boots for a weekend of pampering and indulgent spa treatments. And let's be honest: Tenzing could've really used an organic honey and avocado facial.
On reputation alone, most Sydneysiders choose the regal Hydro-Majestic when planing a romantic visit to the Blue Mountains. But, love it as I do, the Hydro is a delightful old gal getting on in years. For a standard of luxury that's beyond compare, try Lilianfels Blue Mountains Resort & Spa.
It's a standout for the simple reason it has all the olde worlde resonance of the aforementioned dame, but is all shiny, new and perty looking. It positively sparkles as soon as you plant your size tens in reception. But what I most like about Lilianfels is that you and your partner can get completely stoned – and it's legal.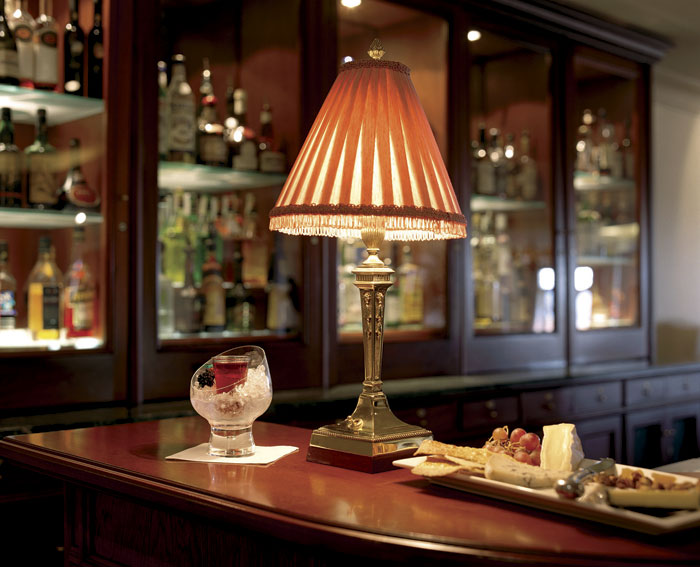 Here's what you do: check-in and take a dip in their heated indoor pool while you treat your gal to a hot poultice treatment in their wonderful Elemis Spa, where they'll lay hot stones on her for some new-age reason that will only make sense to her and will cost you pots of cash. After said "stoning", two staff members (two!) will massage her into sensual heaven so that she'll come out as relaxed as a marionette and will agree to anything.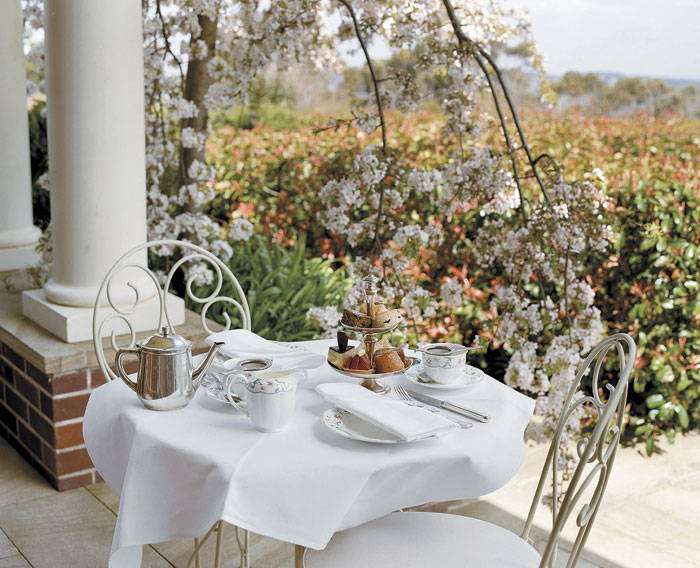 After said "stoning", two staff members (two!) will massage her into sensual heaven so that she'll come out as relaxed as a marionette and will agree to anything.
You'll dine in the award-winning Darley's Restaurant (or the excellent Tre Sorelle – a pompous name for Three Sisters) and later stop for a game of billiards (which no-one knows how to play) in the games room, or sip bubbly in the frothy spa bath in your room overlooking the spectacular Jamison Valley, or read a book by the open fire before taking dessert in the elegant lounge while the impressive pianist entertains you.
The following arvo, try a diminishing tower of tiny cakes for High Tea in the lounge. Or, if they're the outdoors type, take your partner for a bushwalk through the national park that starts right outside the backdoor.
The Blue Mountains as a whole has much to offer romantic breaks.
The Blue Mountains as a whole has much to offer romantic breaks. Being a writer, I love poking around the many second-hand bookshops, but if moth-eaten tomes aren't her thing, your lady can trawl the antique shops that are legion here, or visit the beautiful Everglade Gardens, or simply walk hand-in-hand down the main drag of Leura, stopping at boutiques and locally owned stinky delis or hip and groovy galleries buried down alleys or hidden up flights of stairs. While she "shops till your credit rating drops", you can rest on the corner bench labelled Seat for Bored Husbands (true).
A must-see is Leuralla, home of the charming toy and railway museum. Restored by artisans, its one of the best-kept old mansions in the area, with outstanding gardens and views – if you comb your hair and have nice teeth they'll show you their secret picnic spot. (Shhh!)
Another great romantic idea is a morning visit to Café Josophans – a local café/chocolate company that has won numerous awards for its superb handmade treats (I still have one on lay-by). There's even a Homer Simpson-style chocolate fountain for your gal to dip strawberries into. At sunset, grab a picnic basket and a bottle of bubbly, stroll down to nearby Sublime Point Lookout and broach the subject of that new set of golf clubs.
If picnics seem too much like hard work, try lunch at Solitary Kiosk, perched with magnificent views on the edge of Jameson Valley. It's a recommended pit stop, with its fat chairs, yawning umbrellas and a menu best described as Mod-Oz with an Italian twist.
Katoomba fine art gallery, renowned for its modern hand-blown glassware, is also worth a squiz. It also has a fine café attached, but my favourite in all of Katoomba has to be the humble Elephant Bean Café – famous for its sourdough bread from the organic hominy bakery. Be early, as it's mostly sold out by lunchtime. If she's a vegan – but cleared by immigration – take her to Niche Nosh, a tasty vegetarian café flanking Katoomba St.
If things still remain frosty in the spa you may have to pull out the big guns and visit the Norman Lindsay Gallery in Faulconbridge for a touch of old-world eroticism. Popular with couples, you'll see more paintings of nude ladies here than at a Bundaberg panel-van convention. Might spice things up. (I'm sure it did for old Norm.)
Whatever you choose to do in the Blue Mountains, you'd really have to have messed up big time for her not look at you through the George Clooney lens after a weekend at the stylish and glam Lilianfels.
The Details
Where: Lilianfels Ave, Echo Point, Katoomba, NSW 2780
Wallet pain: Rooms from $360. Suites from $435.
Where: 1.5hr drive west of Sydney.
Contacts: (02) 4780 1200, www.lilianfels.com.au