Sydney's Western Plains Zoo partnered up with international reproductive experts from Berlin's Institute for Zoo and Wildlife Research and is proud to announce that, after five years of painstaking research and study, they have been able to successfully f
World First – IVF Black Rhino Embryo



Sydney's Western Plains Zoo has been an integral part of producing the world's first IVF Black Rhino embryo, marking significant hope for the resurrection of the species.
We're all reminded everyday about the damage we're doing to Mother Nature – including being the cause of various cases of animal extinction around the globe, such as the Black Rhinoceros, of which less than 4000 remain in the wild.
Rhinos are the world's second-largest land animal after the elephant and are constantly hunted by poachers for their horns, which are sold in powdered form as an Asian medical remedy or for other uses, like for the handles of ornate daggers. These remarkable animals are dying fast. And since it was humans that started this problem, it would be the least we could do to find a solution to it.
To that end, Sydney's Western Plains Zoo partnered up with international reproductive experts from Berlin's Institute for Zoo and Wildlife Research and is proud to announce that, after five years of painstaking research and study, they have been able to successfully fertilise a Black Rhino egg.
The egg was retrieved from Rocket, one of the Zoo's 11 Black Rhinos, which was fertilised using the sperm of Kwanzaa, one of the male Black Rhinos, resulting in the creation of an embryo. This is considered something of a breakthrough for the Zoo since it started its Black Rhinoceros conservation-breeding program back in 1992.
The next step will be finding the right recipient for the egg, but this won't be any time soon since the technology isn't fully developed yet. But, even with this small success, there are mounting hopes that the now-proven technology will help other endangered animals.
For more info, check out www.zoo.nsw.gov.au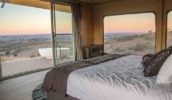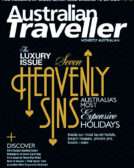 Enjoy this article?
You can find it in Issue 22 along with
loads of other great stories and tips.