A Gourmet Guy Food and Wine feature covering Mudgee, NSW

Much Ado About Mudgee
In the first of our regular food and wine features, expert gourmand Tom Neal Tacker happens upon Mudgee while it's in an extremely festive mood. It's vintage season, and the NSW town is living up to its burgeoning gourmet reputation.
The Mudgee vintage was in full swing. Winemakers looked bleary eyed, grape juice-stained hands gripped tasting glasses tightly, and bad tempers and sensitive egos were on high alert. Vintage is an adrenalin fuelled and fascinating time of year, particularly in drunken Mudgee, the self-styled "Woollahra of the West."
Frog Rock Wines and Riedel Glass co-hosted a wine and food matching dinner at the Butcher Shop Cafe on the weekend I planned to be there to visit friends and check out the vintage firsthand. I would drive even further than the three hours from Sydney to get my hands on another set of Riedel glassware, but I rarely need an excuse to visit Mudgee; it's a writer's paradise. So many characters just waiting or wanting to have their stories told . . .
The old Butcher Shop hosted a crowded and already tipsy group of diners with barely restrained glee and offered an unusual menu. We began with the 2004 Old Vine Semillon, served outside with hors d'oeuvres in order to allow staff to reset the tables after the Riedel class that preceded dinner. "You're not allowed to drink on the concrete footpath, council laws, so drink on the asphalt in the street instead," said Fiona Turner, Frog Rock's marketing mistress, the night's emcee and a whiz at on-the-spot innovation. Frog Rock's wines are made by David Lowe, Jane Wilson (surely Australia's most unsung dynamic winemaking duo – those Henschke's get a lot of press) and Simon Gilbert using fine fruit sourced from Frog Rock's own Edgell Lane vineyard, as well as from a number of other reliable Mudgee growers.
The Semillon was refreshing and true to form, with low alcohol, pronounced acidity and a zesty finish. Tassie oysters natural and Smoked eel puree with cucumber were both good matches for this racy wine while it was served in the street.
Back inside for the entrée – following no arrests despite a crowd of more than 60 drinking and noshing noisily on the outlawed footpath – we had a three-cheese pine nut torta with warm olives and the 2003 Chardonnay; if you enjoy a ripe, leaning towards oxidised and very peachy apricot-ish chardonnay, then this is for you.
The 1998 premium Shiraz/Cabernet blend and the 2004 Merlot accompanied a Chilli blue swimmer crab with rice and kimchee. This almost worked as a main course, though the Shiraz/Cabernet really would have been better served with a simple cheddar cheese.
We finished with a yellow box honey semi-freddo and the 2004 "Sticky Frog" botrytis Semillon, a very good example of botrytis affected Semillon made with restraint. It has a nice marmaladey nose and finishes tight without the blowsy loose aftertaste of so many stickies made in Australia.
Prior to the Riedel/Frog Rock dinner, we'd made our way for an aperitif to Roth's Wine Bar, a Mudgee institution and the holder of NSW's oldest wine bar licence. Simon and Mandy Gilbert acquired the premises not long after Christmas 2004.
They've given it a fresh lick of paint and a good clean. Who knew it had a back garden that also contains a tiny kitchen? The Gilberts intend to provide a "tapas-like menu of simple food" and will include a comprehensive retail selection of Mudgee wines. In the meantime, some things remain the same: Diesel and 1080 still sell at $2 per tumbler, clearly providing one of the country's best value for money drinking experiences.
Roth's is ripe with history; if you want to catch up on Mudgee gossip, stop here first. Ask Mandy to tell you about some of the local ghosts, some of whom sloughed their respective mortal coils at the bar with a 1080 in hand.
Apart from my usual favourites: Huntington Estate, Lowe Family Wine Co, Miramar Wines, Botobolar (quixotic but always interesting), Elliot Rocke Estate, Abercorn, Blue Wren Wines and Thistle Hill Vineyard, we visited Petersons Glenesk Estate and Di Lusso Estate. The Petersons opened in Mudgee some six years ago (still in the Hunter and recently in New England close to Armidale as well). They make the exceedingly rich red wines that Mudgee is famous for: Shiraz, Cabernet Sauvignon and a blend of the two. Gold medal winners at the 2005 Mudgee shows, these reds are massive, dense, almost chewy wines. There's also a well-made Verdelho that I liked a lot and a California-esque Zinfandel. The Verdelho is fresh and attractively "green", with a sharp finish and is pleasant drinking now.
Their Chardonnay was similar to the Frog Rock, made from very ripe fruit and lacking a long dry finish. However, if you like in-your-face Chardonnay, then Mudgee has it in abundance, most of it for less than $20 a bottle, too.
Di Lusso was a wonderful surprise. It's one of Mudgee's untraditional wineries, if you think that an exclusive Italian grape varietal range is indeed untraditional. Mudgee's vinous history relied much on Italian migration and grapes, so this is a matter of conjecture. There used to be a lot of Trebbiano grown in Mudgee (that Italian heritage) at one time, but most of it was pulled or grafted over to suit changing tastes. That's too bad. It could be used to make a light, easy-drinking white or blended into some of their heavier reds – much as Viognier is used to add finesse to Shiraz. Just a thought, but I propose that the locally grown Sangiovese or Tempranillo could use it.
Unfortunately, the Pinot Grigio and Vino Rosato were sold out, but there remained just a tasting sample of the 2004 Vermentino (fruit sourced from a grower near Mildura), a fine example of this unusual variety. Tropical fruit notes, crisp long finish; I was thinking of a plate of fried calamari as I tried it. At $21 it's a good buy.
I enjoyed both the 2003 Sangiovese and the 2003 Barbera; $25 for either is a bit pricey, but the $285 per dozen is slightly better value. The Barbera is a wonderful quaffer and the Sangiovese is stunning – full of black cherry varietal character and dusty tannins, like a good Chianti Classico.
The 2004 Nebbiolo was interesting but ultimately disappointing. Mudgee is simply too warm for this fickle grape variety. Di Lusso is grafting its Nebbiolo over to Lagrein to solve the problem and it's to their credit that they've recognised the necessity. The 2003 Il Palio (a 50 percent Sangiovese, 25 percent Cabernet and 25 percent Shiraz Super Tuscan style) is good value at $25; I liked it for its food-accompanying strength. We finished with a 2003 Aleatico ($23 for a 500ml bottle) and liked it enormously. After so many overwrought stickies, I'm more than ready for a sweet but lightly pinkish-coloured finish to a meal, or on its own as the case may be. It's redolent with peaches, almonds and guavas. We sampled some fresh figs with the Aleatico and also tried the house olive oil. Di Lusso has a charming cellar door, using to great advantage their fig and olive groves as they "value add" to the wines on offer with preserves, chutneys and pickled olives for sale.
The next day we visit Deeb's Kitchen, a BYO Lebanese restaurant and another genuine Mudgee institution. Many of the winemakers from the Riedel dinner were there nursing hangovers. Frog Rock's Jane Wilson brought her Tinja Range 2004 Sauvignon Blanc (fruit sourced from nearby Orange) and the amazing 2004 Nullo Mountain Riesling; David Lowe told me that Len Evans thought it was the best Australian Riesling he'd ever had, saying, "Why didn't you ever make a wine like that when you worked for me, you bastard?" The 2004 vintage has sold out but the 2005 is now available "in a drier style", David tells me. Tinja Range wines sell for under $20 – incredible value.
Deeb's is a curiosity. Proprietors Sybill and Bechora are original "tree changers", having given up big smoke jobs at Sydney's Hilton to escape to the country quiet of Mudgee's outer fringe. Bechora cooks delicious Lebanese homestyle food. The Lebanese tomato omelette, grilled chicken with chilli, and mixed plate with bastourma, stuffed vine leaves, labna, olives, eggplant pickle, hummus and yoghurt dip (priced from $15 to $17) were all excellent. Sybill commands the small patio and larger garden dining areas like they are her personal fiefdom. Be warned, those customers who tread on the unwritten law of the land: Sybill will unleash her inner Medusa faster than you can say, "May I have . . . please?" But this level of "service" is part of Deeb's charm, I think.
We stopped in at Frog Rock to check out the cellar door, have a coffee and debrief with Fiona. Her dad, Rick Turner – founder of Frog Rock in 1970, about the same time that his mate Bob Roberts started Huntington Estate – was in hospital recovering from a quadruple bypass. "He's keen to get back here for vintage, of course," said Fiona. They're breaking ground on a new cellar door facility soon. "It's designed by Glenn Murcutt. First time he's designed a cellar door. He's a friend of my parents."
Mudgee is full of surprises. It doesn't get the foodie press that Orange does. It doesn't get the numbers (thank heavens) that the Hunter Valley does. The wineries are within easy reach of town. It's even possible to cycle to many of them, giving the designated driver some exercise and a well-deserved break. Mudgee goes along doing what it does so well: producing underrated wines for good prices, value adding to the best of its abilities with olive groves, apiaries, cheese making, bushwalking and history.
Mudgee doesn't have a gross suburban mall (what suburbs?), so the high streets have maintained a friendly and relaxed atmosphere. The locals go there to shop, gossip and peruse. The cafes and restaurants are cooking local produce and often doing it very well. The variety of guesthouses extends from the overtly twee to the minimally luxurious and encompasses a broad price range. There are seven typically country pubs in town. The old theatre, The Regent, was up for sale and awaits a new owner looking to draw upon the local talent. Certainly Mudgee is chock full with characters wanting their time on a larger stage. There's no lack of stories or interest here.
DETAILS: Mudgee, NSW
Where: 270km northwest of Sydney (approx 3.5hr drive)
Contact: Mudgee Visitor Information Centre, 84 Market St
Phone: (02) 6372 1020 Website: www.visitmudgeeregion.com.au
Be sure to drop in
Frog Rock Wines: Edgell Lane, off Ulan Road
Phone: (02) 6372 2408 Website: www.frogrockwines.com
Butcher Shop Cafe: 49 Church Street
Phone: (02) 6372 7373 Email: butchershopcafe@hwy.com.au
Roth's Wine Bar: 30 Market Street
Phone: (02) 6372 1222 Website: Roth's Wine Bar
Petersons Glenesk Estate: Blacksprings Road
Phone: (02) 6373 3149 Website: www.petersonswines.com.au
Di Lusso Estate: Eurunderee Lane
Phone: (02) 6373 3125 Website: www.dilusso.com.au
Deeb's Kitchen: Buckaroo Lane
Phone: (02) 6373 3133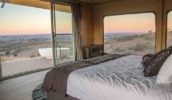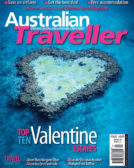 Enjoy this article?
You can find it in Issue 7 along with
loads of other great stories and tips.