Forget everything you think you know about traditional fare, the annual celebration of food in Orange is anything but average. In fact, it borders on downright fantastic. There are a few events in particular that are so special – even a little obscure – that they're well worth working into your April schedule.
Orange is one of those Australian regions that's becoming increasingly synonymous with incredible food and wine.
It has become a bustling hub for the curious; seeking either a long weekend in a truly serene part of Australia, or a supremely authentic food and wine experience that showcases some of the country's best offerings.
If you're interested in the latter, no doubt you've heard of Orange F.O.O.D Week and all of the deliciousness that comes with it. Running from April 1 to 10, the event is in its 31stth year; somehow managing to come back bigger and better each year.
There are many treats to be shared and enjoyed, but none quite as memorable as the eight bizarre finds we discovered in the program.
1. The F.O.O.D Train, Friday, 13 April
What better way to celebrate the final weekend of this fabulous food fair than on the F.O.O.D train? Once on board you'll enjoy a light breakfast before being whisked away to a country lunch and fine dining experience (on the Friday). You can also take part in Forage, a 4.1-kilometre stroll through some of Orange's most picturesque vineyards at your own leisure on Saturday and Sunday. You will then be treated to lunch at a hatted restaurant before returning home on the locomotive.
Bookings: The $890 (per person) ticket includes two nights' accommodation. orangefoodweek.com.au or 02 6361 7836
2. Yesteryear's Appleation Degustation, Friday, 6 April
Borrodell Vineyard is hosting a four-course dinner and yep, you guessed it, apples are on the menu. Featuring Australia's largest collection of heritage apples (both local and international), you'll be keeping the doctor away for months to come.
Bookings: $100 per person. borrodell.com.au or 02 6365 3425
3. Sassy Wines Smoked BBQ Ribs Long Table Lunch, Saturday, 7 April
Like the sound of sticky, smoked BBQ ribs? Silly question. This two-course long lunch at Sassy Wines will have you perched on the cellar door deck, overlooking the vineyard.
Bookings: Your $70 ticket includes coffee. sassywines.com.au or 0409 311 395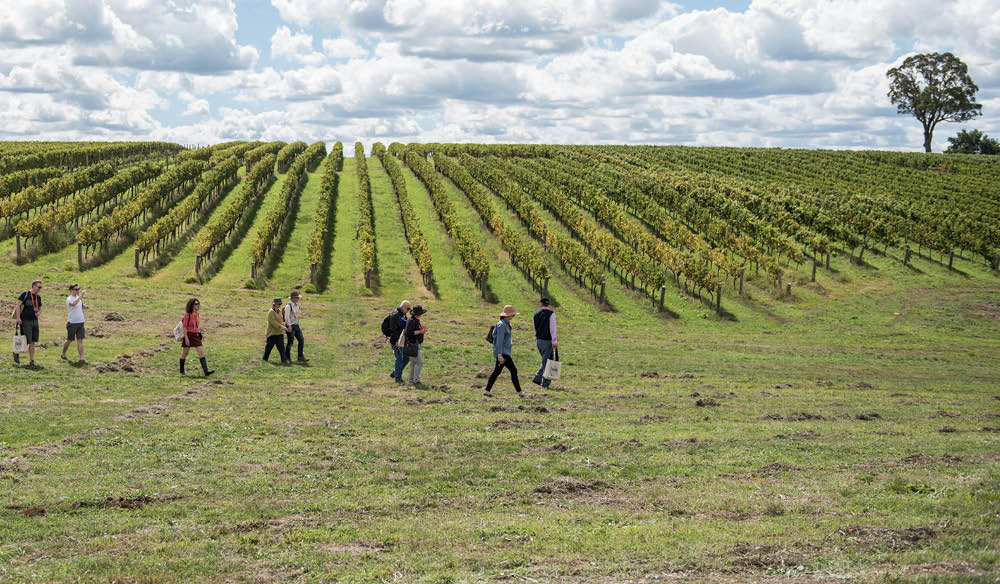 4. The Raclette Racket, Saturday, 7 April
If you like your cheese melted and gooey, no doubt you're a keen raclette fan. This three-course feast celebrates The Second Mouse Cheese Co's delicious local cheeses.
Bookings: $85 (per person) with beer, wine and cider available for purchase. theagresticgrocer.com.au or 02 6360 4606
5. Hands-On Cider-Making Class, Sunday, 8 April
Starting off with an apple tasting at Small Acres Cyder, you'll then go on to learn the techniques of making cider from scratch. Your lesson includes the finished-product cider tasting – and tapas!
Bookings: $25. smallacrescyder.com.au or 02 6365 2286
6. Opera in the Woolshed, Thursday, 12 April
Rossini's The Barber of Seville is a very popular offering in comic opera, and it's being showcased at Larras Lake North Woolshed. Be prepared to laugh until your belly hurts, as undoubtedly this performance – set in the Australian Goldfields in the 1880s – will have you clapping for more. BYO car boot picnic as only a light supper will be provided.
Bookings: $55. operainthewoolshed.com.au or 0411 208 240
7. Vegan in the Vines Dinner, Friday, 13 April
De Salis wines is hosting a six-course vegan dinner in the vineyards, courtesy of Alfies' Kitchen. The menu features loads of local produce and exceptional wines.
Bookings: $140. desaliswines.com.au or 0403 210 703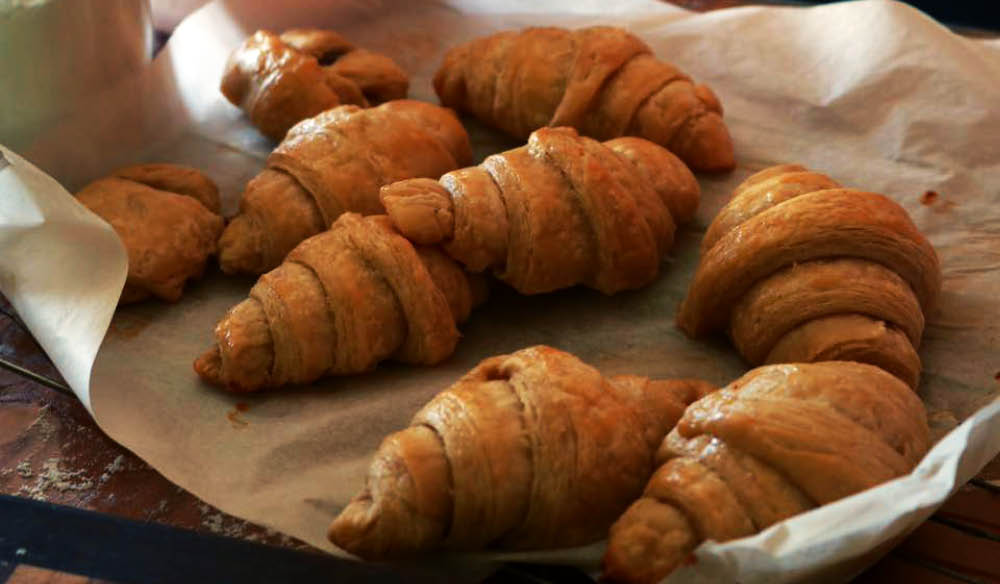 8. Croissant and Crumpet Workshop, Saturday, 14 April
If you're a crumpet-and-honey lover, this is the experience for you. The guys at Habitat Vineyard will teach you how to make sourdough croissants and crumpets. You can take home your pastry creations and bake them in your own oven. Lunch is included. See website for more dates.
Bookings: $130. habitat-vineyard.com.au or 0403 811 985