If your idea of a great getaway involves food, wine and a romantic rural setting, set your GPS for one of the most fertile food zones in NSW.
Where is it?
Orange is located in the Central Tablelands region of NSW, 260km west of Sydney. Surrounded by farmland and with agriculture the main business, this is a fine place for a food lover to spend a weekend.
How to get here?
It's an easy four-hour drive west of Sydney. Regional Express flies into Orange from Sydney four times a day Monday to Friday, and has two services daily on weekends. One-way flights from $142.
What's so great about Orange?
It's one of Australia's leading gourmet destinations, offering world-class wines, fresh local produce and crisp mountain air.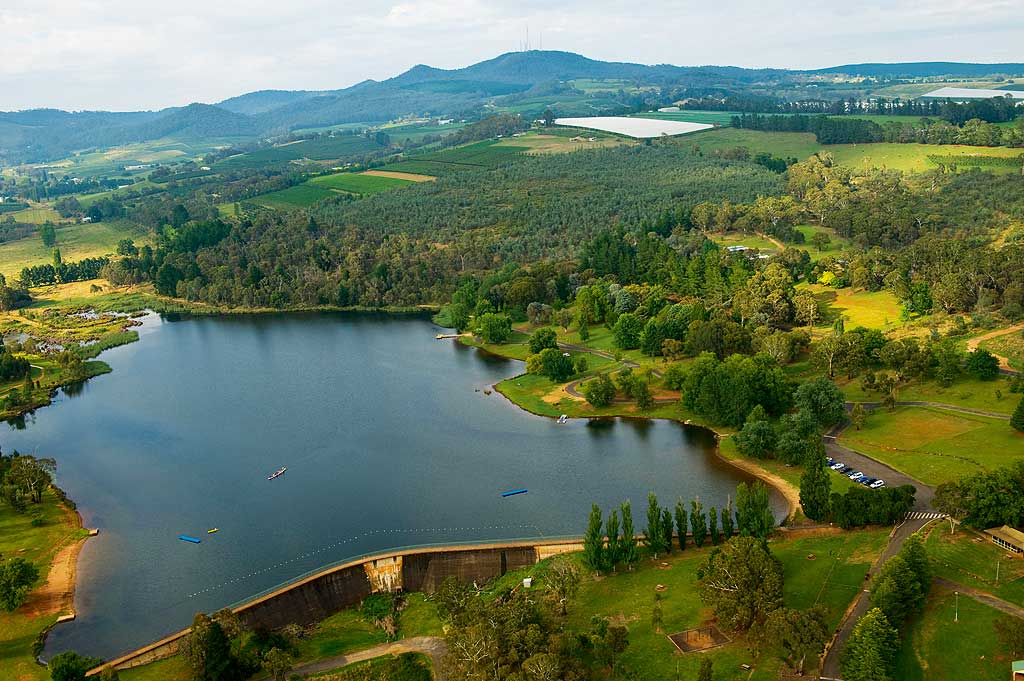 There are talented chefs, a flourishing restaurant scene, and popular annual food and wine festivals (in April and October).
Orange is the place to take things slow: at a cellar door, try a merlot while chatting to the winemaker, take your kids berry picking, swing by a farm gate and try an apple straight off the tree. Or just sip an organic latte and watch the world go by.
Where to eat?
Eating goes hand and hand with "being" in Orange, so shops may also serve as cafés, wineries often house restaurants, and general stores sell homemade relishes, jams and sweets.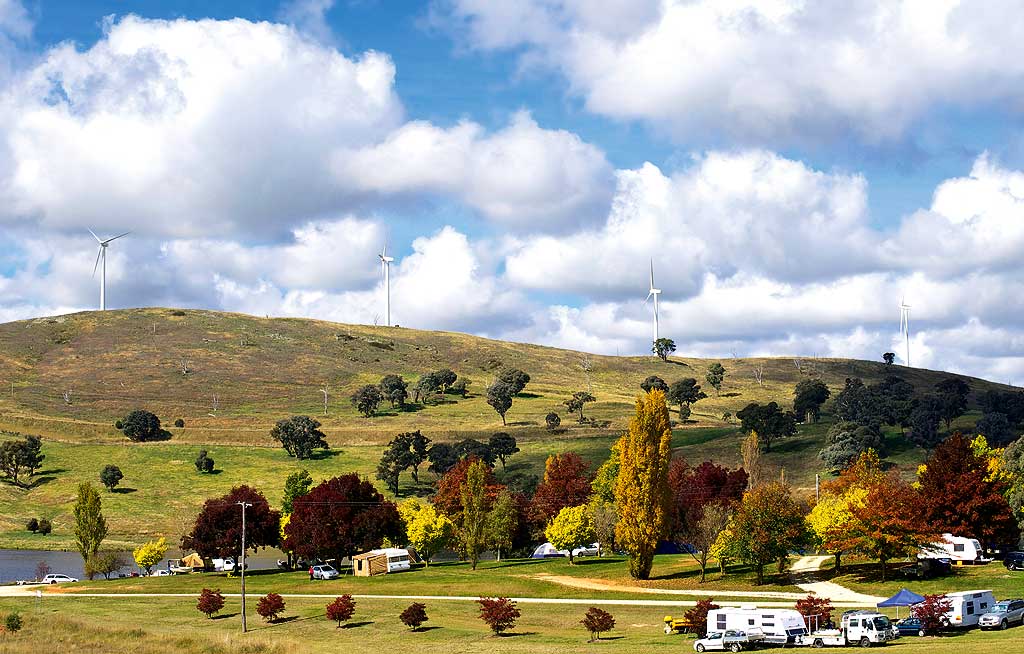 There is an emphasis on local produce; Orange supports the 100 Mile Diet concept, which encourages eating and buying produce grown or made within 160km. This initiative supports the local community while giving food lovers the chance to eat fresh, tasty fare.
Please note: many restaurants are open only on particular days of the week, so be sure to check the opening hours before you go.
Restaurants
Authentic traditional Italian fare in a rustic setting. Chefs Patrizia Fiorini and Marina Fedli originally hail from Rome and serve up simple, hearty meals in the charming cottage. 35 Canobolas Rd
LOLLI REDINI
Fondly known as Lollis in town, this place has won eight hats since its opening in 2001. The seasonal menu features truffles from Millthorpe, red venison from Mandagery Creek and Dutton Park ducks. Having run the kitchen for nine years, Simonn Hawke really knows how to make the most of the flavours. 48 Sale St; (02) 6361 7748
Dine in leafy environs overlooking paddocks and vines at this award-winning restaurant at La Colline Vineyard. The chefs also make mouthwatering patisserie products that they sell at the Orange Farmers' Market and to a few local stores. 42 Lake Canobolas Rd
At Borrodell on the Mount boasts magnificent, here you'll be spoiled with uninterrupted views of the Towac valley. 298 Lake Canobolas Rd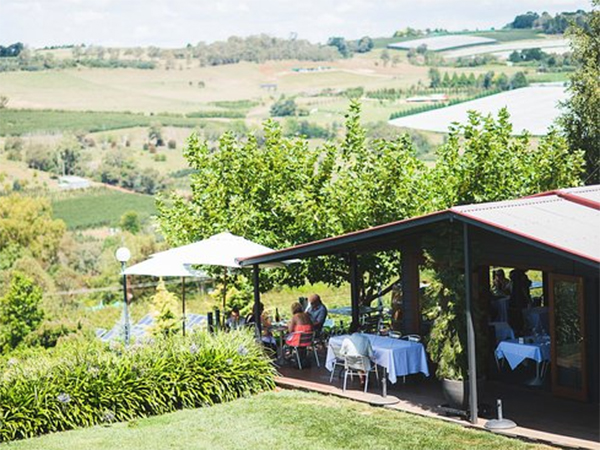 For modern Asian-style dishes, this is the place to visit. 116 Summer St; (02) 6362 5191
Definitely worth the 20-minute drive to historic and eccentric Millthorpe.
Chef Tony Worland will delight you with simple concoctions such as Jannei goat's curd ravioli with roasted beetroots and hazelnuts, or Cowra lamb loin with butternut pumpkin, braised lentils and caramelised eschallots. Corner of Pym and Victoria Sts, Millthorpe
Cafe's
For a bite amid blossoms and blooms. This is an all-in-one nursery, boutique homeware store and café. 54 Summer St
Coffee connoisseurs will point you here – the coffees are superb and you can also buy house-roasted beans and hand-blended teas to go, or sit down and try a Trunkey Creek chorizo roll. 148 McLachlan St
Housed in a cute cottage, there's a lovely atmosphere inside and a leafy courtyard. 49 Nile St
Picnic
Orange has an array of gardens, a lake and many parks, so stock up on local produce, then enjoy lunch on top of Mount Canobolas overlooking Orange and beyond, or watch kayakers and sailors at Lake Canobolas. Cook Park is also a lovely spot with fountains, a pond, rotunda and begonia house.
If you're in town on the second Saturday of the month, come here. The abundant local produce includes fresh fruit and vegetables – some organic – beef, lamb, fresh cows and goat's milk and other delicacies. Stroll through and take in the wonderful aromas of cheese, chocolate and flowers, chat to stallholders and taste freshly picked fruit.
Orange Showground, Agricultural Pavilion, Leeds Parade (May to October) and Northcourt behind the Visitor Information Centre (November to April)
Try a sweet treat while you're in Cook Park. The handicrafts centre sells delicacies such as homemade coconut ice and rocky road among the knitted clothing, paintings and woodwork. Summer St
TOTALLY LOCAL
Branded "your everyday farmers' market", this store proudly supports the 100 Mile Diet and stocks a large range of fresh regional produce and wines. 426 Mitchell Hwy; (02) 6360 4604;
Regional Produce
It's easy to stumble upon all sorts of regional produce in Orange (except oranges!) so keep an eye out for roadside farm gates and boutique producers. On offer are chestnuts, hazelnuts, figs, berries, apples, honey, olives, vegetables, goat's cheeses, poultry, herbs, flour, garlic, sheep, cattle, venison, pork and other small producers' wares.
The place for apples, plums, cherries, quinces (they make a delightful quince paste) and vino with a view. Borry Gartrell and Gaye Stuart-Nairen grow 170 heirloom apple varieties (with such quirky names as Peasgood Nonsuch and Dr Hogg), as well as 250 varieties of heritage plums, heritage cherries and quinces.
They were also the first people to establish a truffiere in NSW over 10 years ago and they celebrate the harvest with an annual black-tie-and-gumboot dinner. There's also a vineyard with a cellar door (try the pinot meunier-pinot noir-chardonnay).
Sister's Rock Restaurant can be found here and there are luxurious cabins on site for a private and picturesque stay. 298 Lake Canobolas Rd
FOURJAY FARMS
They create all kinds of hazelnut delicacies – muesli, macaroons, shortbread, ice-cream, and of course fresh-roasted hazelnuts. 1245 Forest Reefs Rd; (02) 6366 5131
Sweet-tooths will salivate over the gelati and sorbets on offer 30 minutes' drive out of Orange.
The company supplies gelato ingredients, fresh fruit and nuts direct to ice-cream makers and chefs, but also has a shopfront serving scrumptious flavours such as macadamia, burnt caramel, pistachio and hazelnut, and fresh fruit sorbets.
You can get a tour if you call ahead. 90 Manildra Rd, Molong
HILLSIDE ORCHARD
Just outside Orange, this orchard offers fig and cherry picking. You can also purchase pre-picked berries. 1209 Escort Way, Borenore
HUNTLEY BERRY FARM
Berry picking is a great family day out. In season, you can pick your own strawberries, raspberries, blueberries and gooseberries. Huntley Rd
Another family company; its lean and healthy deer meat features on many local restaurant menus.
NORLAND FIG ORCHARD
Pick figs here towards the end of the season. Make sure you try the fig ice-cream. Bradley Rd, Borenore
PALING YARDS GROVE
In Cudal, 35km from Orange, is this gorgeous orchard known for its quality olives and award-winning olive oils. (02) 6365 6160
SONYA BEGG SNAILS
Sonya breeds free-range snails at the Ross Hill vineyard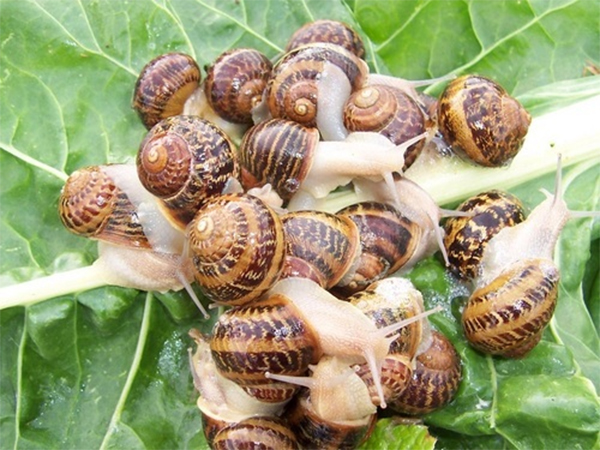 This family business comprises Fred and Zanzie D'Souza, along with Zanzie's mum, Raewyn, daughters and friends. They produce a large variety of pork (double-smoked, fresh, pickled, cured) as well as hams, speck, sausages, salami and more. Call ahead and pop in to see how they create this wonderful produce. Shop 3, 68 Endsleigh Ave (butchery).
Where to drink?
Grapes have been grown in Orange since the 19th century, and the region offers an impressive variety reflecting the range of elevations. The unique climate and soil (from the volcanic basalt of Mount Canobolas to the reddish clay further afield) also play a role.
Widely planted vines include shiraz and cabernet sauvignon, along with merlot, pinot noir, chardonnay and sauvignon blanc.
There are around 40 wineries and 30 cellar doors, and you may find yourself chatting to the winemaker as they pour you a glass.
Cellar Doors
If you're not already dining, sleeping or checking out the farm gate here, the cellar door is a must. It has sparking varieties to a world-famous level. 298 Lake Canobolas Rd
ORANGE HIGHLAND WINES AND GARDENS
Four acres of manicured gardens provide a stunning backdrop for tastings – try the viogniers. 131 Nashdale Lane, Nashdale
Philip started his label at Koomooloo Vineyard in 1988. It's one of the highest vineyards in Australia and produces some memorable and very collectable wines. Caldwell Lane.
Other great vineyards
Bloodwood, Mayfield Vineyard, Canobolas-Smith, Word of Mouth and Brangayne of Orange.
Boutique Brewers
This place produces an English-style pale ale as well as traditional beers.426 Mitchell Hwy
For premium cool-climate cider, visit James and Gail Kendell, who make them using fresh juice from proper cider apples. 12 Akhurst Rd, Borenore
Bars
Pub life is an important part of Orange culture. Expect top-notch nosh in most pubs.
GLADSTONE HOTEL
If you like pubs the way they used to be, this traditional-style watering hole will suit. 71 Byng St
HOTEL CANOBOLAS
Good for a swish drink. Cnr Summer St and Lords Pl
Enjoy a modern Australian-style meal here. 281 Summer St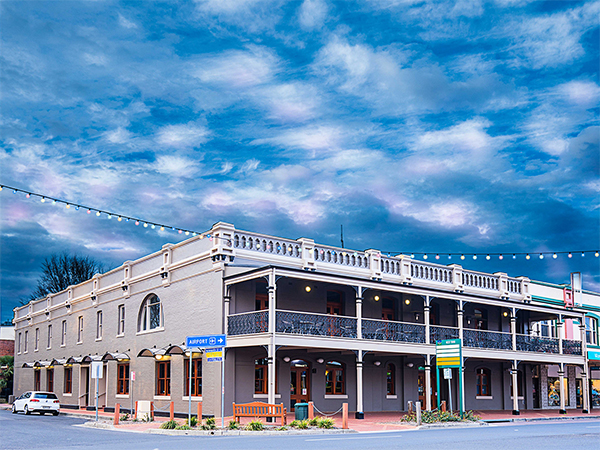 ROBIN HOOD HOTEL
Spacious, and with a family-friendly restaurant. Burrendong Way
Where to stay?
Accommodation abounds, with traditional B&Bs and more glam boutique stays aplenty. Here are some stand-outs:
In town
An immaculately kept historic home with beautiful furnishings and gorgeous gardens. Opposite Cook Park on Kite St
Just one block away from the main street, within walking distance of some great places to dine, you'll find this sophisticated, European-style apartment hotel. 72 Hill St
Overlooking the Lucknow Valley, this 4.5-star AAA-rated motel has loads of accommodation options, from studio rooms to two-bedroom spa villas. 4929 Mitchell Hwy
Out of town
A 20-minute drive out of Orange, this historic homestead is in a gorgeous 30-acre setting. Overseas visitors and locals alike will love the platypus-spotting potential here. Mitchell Hwy, Molong
Ten minutes from Orange in Millthorpe, you'll find two gorgeous one-bedroom B&B-style stays – one in an old chemist's shop, complete with retro pharmacy cabinets, the other in a Victorian-era cottage. Both have chic country-style interiors and welcoming touches such as wine and cheese on arrival. Park St, Millthorpe
THE OLD CONVENT
Also 10 minutes from Orange. Great in winter for its log fireplace, this two-bedroom cottage is a treat. Owner Josie Chapman is a real foodie and a stay here is worth it for the breakfasts alone. Café open every Sunday. Lot 1 Borenore-Convent Rd, Borenore