It's time for the growing games to begin again as the annual Land of the Beardies Festival in Glenn Innes kicks off in November.
Say goodbye to being that metro-sexual, well-groomed male and let it all hang free – your beard, that is.
It's time to start getting ready for the Land of the Beardies Festival in Glenn Innes. To celebrate this Celtic country town of NSW, the annual hairy battle welcomes all men (and women, if you can) to take part in the beard growing competition between Saturday November 1 and Sunday November 9.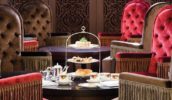 Some of the categories available include having the scruffiest, most colourful, best groomed and most eccentric beard.
The festival first began in celebration of two stockmen with long flowing beards that had guided the first European settlers to the district in the 1830s.
Running for nine days, the festival will be a fun-filled family blowout with plenty of eclectic traditional events such as mud wrestling and a serious tug-of-war contest.
It will also feature musical entertainment from country singer/songwriter Amber Lawrence, who topped the Country Music Top 30 Countdown with her hit-single "Things That Bring Me Down".
Market stalls and amusement rides will also feature prominently at the festival. If you can't stay for the whole event, the best day to turn up to ensure you get to experience the best of the Beardie activities is Saturday November 8, the biggest day of the festival.
Check out www.gleninnestourism.com for more info.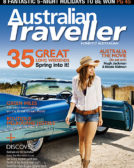 Enjoy this article?
You can find it in Issue 23 along with
loads of other great stories and tips.