Australian Traveller tracked down the best food and wine destinations in the country, from traditional favourites to up-and-coming foodie meccas, farmers' markets and regional cooking schools. Bon appetit! 
Tried-and-tested gourmet destinations
The Riverina
The Murrumbidgee, Lachlan and Edward Rivers nourish the soil in this diverse farming region. At its core is the "town so nice they named it twice" – Wagga Wagga, home to the Charles Sturt University. The students here must be pretty wise because they have their own cheesemaking factory and winery (though they called their cabernet sauvignon Just 2 Hard).
Wineries are plentiful around the Riverina, as are olive groves, pistachio and pecan plantations, and licorice and chocolate makers.
There's a mustard seed factory in Sir Donald Bradman's hometown of Cootamundra, and further west you'll find the rich Italian heritage of Griffith has had a great influence on the food. La Scala has been a local favourite trattoria for over 30 years, and sweet-tooths can eat their fill at Dolce Dolce Patisserie. The Griffith Wine Trail takes in McWilliams Hanwood Estate, De Bortoli and Casella Wines.
If you're after a special date-night restaurant, book a table at Thyme Out at the Manor. Located on Morrow St, in an immaculately restored 19th-century manor, this is modern Australian fine dining at its most lovely. Many dishes are gluten-free; a typical main might be sesame-seed-crusted salmon fillet with cauliflower puree, pan-fried chorizo, king prawns and gremolata sauce for about $37.
The details: www.visitriverina.com.au
Hunter Valley
This is many Sydneysiders' top choice for a weekend away for two very good reasons: the wine and the food. Winery restaurants worth spending up big for include Nine at Tower Estate (degustation dining underground in a former wine cellar); Roberts Restaurant (also on the Tower property, but in a more rustic, above-ground setting); Esca at Bimbadgen Estate (takes wine matching to a whole new level); and Margan Restaurant at Broke (named Sustainable Restaurant of the Year in the 2011 SMH Good Food Guide Awards).
Apart from wine, the Hunter is becoming known for its boutique dairy production. Sample award-winning goat's cheese at Capparis Cheese in Barrington Tops, fresh yoghurt from Hunter Belle Cheese in Muswellbrook and vine-ash-covered valençay at Binorrie Dairy in Polkolbin.
You can sample more producers' wares at the Hunter Valley Smelly Cheese Shop at Tempus Two Winery (Broke Rd, Pokolbin), while daily talks on cheese production are held at 11am at the Hunter Valley Cheese Company (McGuigans Complex, McDonalds Rd, Pokolbin).
The details: www.winecountry.com.au; visithunter.com.au
Up-and-coming gourmet destination
Mid North Coast
There is a feast of local produce to be found in the forest and coastal regions stretching from Port Stephens to Coffs Harbour.
Port Stephens is home to Holberts and Moffats oyster farms, Sam's Figs and Olives, Murray's Craft Brewing Company, Medowie Macadamias and Tailor Made Fish Farms.
The Manning Valley is known for its free-range eggs, mushrooms, blueberries and Rudi Mentges Master Meats (continental smallgoods from a family of artisan butchers).
Nambucca's the spot for prime beef and more nuts and oysters. Perry's Lemon Myrtle Plantation is a great spot to stop for morning tea (turn off at Macksville). Its free Lemon Myrtle Tasting Experience includes tea, cheesecake and ice-cream. While Coffs is best known for the Big Banana, more serious foodies should stop off at Coffs Coast Growers' Market to get a representation of the local produce. It's held in Coffs Harbour's City Square every Thursday from 8am-4pm.
The details: midnorthcoasttourism.com.au
Something different

Eat like a "locavore"
For a crash course in the locavore lifestyle (ie, one who only eats local produce), join a Food Path culinary tour of the NSW Southern Highlands. Food Path conducts self-guided and small-group tours that aim to reveal where food comes from – going direct to farms and introducing participants to artisan producers.
Proprietors Nick Padol and Jill Dyson were both instrumental players in the Slow Food Convivium of the Southern Highlands; Nick is now director of Slow Food Australia. Both are passionate about good, quality food.
Food Path also conducts growers'-market tours of Bowral and Moss Vale, and holds workshops on fruit preserving and cheese appreciation. There's also the odd speciality class, such as croissant making. Day tours are held on the third Saturday of every month.
If you are very quick, you can book into its Mittagong Mushroom Tunnel Tour, scheduled for August 2, or book early for the October 25 and January 10, 2012 tours. Food Path also has a blog and sends out regular newsletters to keep you up to date with tour programs.
The details: 0419 617 021; foodpath.com.au
Country cooking schools
Flavours of the Valley
A two-hour drive south of Sydney, Flavours of the Valley is an intimate and informal cooking school. Mediterranean-style lessons are led by Toni Moran, inspired by her Italian heritage and early days spent cooking with her nonna.
Classes aren't confined to the four walls of the main kitchen; there is also an outdoor wood-fired oven where homemade lamb pizza is cooked. Several dishes are prepared over the course of the day and a table is set up on a rock ledge outside so guests can enjoy what they have cooked while looking out across the surrounding rainforest. The three-hour Morning Flavours class is $115 and a two-hour Afternoon Delights session is $65.
The details: Bendeela Rd, Kangaroo Valley; (02) 4465 2010; flavoursofthevalley.com.au
Bent on Food
Located in the heritage town of Wingham, the Bent on Food Cheesemaking and Cooking School adjoins the Bent on Food café and regional food store. The school offers demonstration classes and hands-on activities that use local produce. Plans have also been put in motion with local accommodation and producers to provide overnight cooking packages for course participants.
Classes include lessons on short and choux pastry, and making laksa from scratch, and in late August celebrity chef David Bitton will host a demonstration class of recipes from A French Inspired Café Cookbook. Classes start at $85 and are held throughout the week.
The details: 22 Bent St, Wingham; (02) 6553 4057; www.bentonfood.com.au Glenmore House
Mickey Robertson is the proud owner of Glenmore House, a rustic collection of historic farm buildings that were completely run-down when she bought the property 23 years ago. Most of the structures date back to the 1800s and have been beautifully restored. They are surrounded by delightful landscaped gardens, where Mickey holds seasonal cooking classes. Guests are taught the basics of kitchen gardening after collecting their own fresh, seasonal ingredients from the impressively huge vegie patch. In winter, warm soups, roasted artichokes and rhubarb crumble feature on the menu. Asparagus, peas, broad beans and leafy salads are plentiful in warmer months and guests can learn to make marmalades and chicken stock from scratch. The cost is $198 per person per day, which includes lunch and a folder of recipes that were prepared on the day.
The details: Glenmore House via Camden. (02) 4654 5484; www.glenmorehouse.com.au
Georgina's Food Getaway
The far south coast of NSW has been chef Georgina Adamson's home for 35 years. Participants in her cooking classes can choose to stay at Murrah Beach House on the road to Tathra or have a beach town experience at Moorehen Cove Apartments in Bermagui. Both options offer luxurious accommodation, meals, wine and designer kitchens to whip up fresh pastas, rabbit terrines, and limoncello and ricotta tortes. There are visits to local oyster farmers, markets and wineries, and Georgina guides a hike to Lake Wapengo, where fresh Warrigal greens are gathered for cooking lessons. Prices start at $1200 per person for a two-day, three-night getaway.
The details: 0442 629042; www.georginascucina.com.au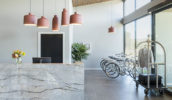 Farmers' markets for city folk

Eveleigh Farmers' Market

Held in the old locomotive workshops near Redfern Station, this is one of Sydney's hippest places to do your weekly shop. You'll find great coffee, fruit and veg, organic meat, dairy, artisan bread, smoked fish rillette, olive oil and boutique wine. Buy fresh-cooked dishes from local chefs such as Kylie Kwong.

The details: Every Saturday, 8am-1pm. 243 Wilson St, Darlington. www.eveleighmarket.com.au

EQ Village Markets

Moore Park's Entertainment Quarter is alongside Fox Studios and directly across the road from large and leafy Centennial Park. Stock up on picnic supplies such as fruit and vegetables, eggs, cheese, breads, olives, nuts, cold cuts, chocolates, cakes and pastries.

The details: Wednesday and Saturday, 10am-3.30pm.www.eqmoorepark.com.au/eqvillagemarkets

Pyrmont Growers' Market

You'll find heirloom vegetables and other produce with restricted food miles, and many of the 85-plus stallholders are firm believers in the Slow Food movement and sustainable agriculture.

The details: Held on the first Saturday of the month. Pyrmont Park, opposite Star City Casino; pyrmontvillage.com.au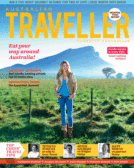 Enjoy this article?
You can find it in Issue 40 along with
loads of other great stories and tips.