They say you can never go home again – especially if, like Byron Bay, it's been taken over by a-list celebrities and millionaires. But in order to chart the quarter-century transformation of an eastcoast icon, prodigal son Craig Tansley is willing to try.

I'm in the midst of a lovers' quarrel with Byron Bay. Truth be told, it's a struggle that's been going on for years. I still love her, but these days I don't always like her. But she's like a siren – each year I'm drawn to return, even though some years I wonder why.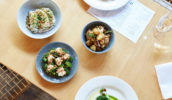 I'm as proud as punch of this town, but she makes my skin crawl. I love her. I hate her. I detest the crowds, the traffic jams that can mean a wasted day just getting into town, the trendies, the so-called Blues Festival, the Johnny-come-latelys, the buskers and the smell of marijuana wafting on the breeze. I'd like to sock the guy with the didgeridoo in the park, the British backpackers handing out flyers to trendy new clubs I haven't yet discovered, the woman with the hairy armpits and the nose rings, and of course the good looking guy in his silver Saab convertible.
It's crowded at times, but it's a good thing
But I love all this, too. I'd miss it if it wasn't here – if I could suddenly walk the streets without someone asking me for a dollar or checking to see if I need some weed. And if I could just once have a coffee in Sydney's trendy Paddington or Melbourne's stylish Prahan without someone loudly extolling the virtues of my home town, well . . . perhaps the quarrel would be over.
But probably it wouldn't. Because as much as I want her back, and sometimes I really do – that homely little hamlet of 3000 or so simple souls from the '70s and '80s, bereft of interlopers – I'm actually kind of glad you all came. The cars are bigger and more fancy; they used to be rusty, now they're too new to corrode. The houses you built are spectacular, if a little on the compensatory side, if you get me – like tiny pale men in big red jaguars. The hotels that have risen from the dirt to provide beds for you surpass description – but do you really need a jacuzzi in every bathroom to get the most out of this humble, working-class town? It's strange that celebrities now blend in, when once they stuck out like infected thumbs. It used to be that the odd cool person might come to Byron Bay; now the town can out-cool anyone. And whether I travel to Europe, North America, Asia or the United Kingdom, everyone's heard of her, most have visited, and half of them have lived here until their visas ran out.
Byron Bay is now officially on the map
Was it really only a dozen years ago, give or take, that people would stare blankly and ask me again where I was from? "It's near the Queensland border," I'd explain over and over. Now where I'm from is far more fascinating than who I am. People don't care what I do for a living. They want to talk to someone who grew up in a town most people believe didn't really exist until about 1993.
We're a novelty, I think, us Byron Bay locals. We got lost in all the excess somewhere around the mid-'90s and, since then, it's been hard to find our way back. Truth is we lost thousands, forever. Some couldn't stand watching their little town transform into something far bigger, so they packed up and set out to find the next Promised Land. For others it was simple economics: we couldn't afford to live in our own town anymore. Morning coffees doubled in price, as did hamburgers. Rates skyrocketed, rents trebled, then quadrupled, and landlords turfed us out at holiday time to make room for invading teenagers from Sydney's north shore.
First, second, third and fourth-generation Byron Bayers departed, promising feebly to return, but with the reluctant realisation they'd never be able to afford it. Their kids, who'd taken off to see the world but planned on coming back with families of their own, conceded that Byron had passed to new owners. My latest return happened across a single week last February, and began with wary planning. I explained to the lady on the phone that I just needed a simple place near the beach to relax and write. I told her I was a local and wanted to go home, just for a little while, and that I could afford $500 a week for the privilege. She laughed at me. "You won't find anything for that," she said. "Not in Byron Bay."
"But it isn't holiday time," I pleaded. "Surely there's a bargain." She told me there was no such thing as a low season – or a bargain – in Byron Bay. Not any more. So I stayed with friends, like we all have to when we return nowadays.
The locals are still around
Sometimes as I'm walking Byron's streets, all too infrequently now, I'll see someone from the old days: there's Julie, selling magazines at the newsagents just like she did when I was a kid; there's Brad, who taught me to play tennis in 1986 and who drives taxis now; and there's the old bloke I never knew anything about but surfed alongside my entire teenage years without ever saying hello.
It's almost hard to believe they're still around, that ghosts from the past remain. How can they still be here? Don't they realise Keith Richards now holidays at Rae's on Watego's? That Ben Harper is looking to buy property at Broken Head? That Kerry Packer's head honchos use this town for weddings? The old-schoolers are working-class relics from another age – and I'm not sure they still belong. I don't know . . . sometimes, quite often these days, I wonder if I do.
But everything changes. Life's never static. While I didn't have the foresight to invest in a cheap cottage at Little Watego's or a rundown flat on Lighthouse Road, like some of my friends who I often forget are now multimillionaires, I'm still grateful I was there through all of this. It's been a wild ride, one I wouldn't have missed for the world.
At first, when you started to come – you interlopers – we resented you. Some of us even hated you. The sign at the Pass, our most famous surfing beach, meant something back then. It read "Locals Only." Now they don't even bother to touch up the paint.
It was all Paul Hogan's fault, if you need someone to blame; he chose to marry his Hollywood princess here in 1990. The rest of Australia poked fun at us, back then. Rumours abounded. The world's biggest stars were flying in for the big event. So A Current Affair dispatched reporters to seek them out, and along the way the townspeople were ridiculed. Local drunks and people in the park were interviewed: had they seen Tom Cruise today? A million households across Australia laughed into their TV dinners – why would the world's beautiful people want to hang out in a backwater like Byron Bay? I remember feeling confused. I didn't like being made out to be an idiot, but I couldn't help agreeing with the rest of the country: Why would anyone important want to come here?
Nowadays, Hoges could marry his own daughter naked in the main street and barely rate a mention. But how could such a place remain a secret forever? Look around at what we've got: it is the Promised Land, a place of infinite beauty. And she's not mine, as much as I'd like to throw a protective barrier around her and swim each day by myself in her oceans.
As good as a holiday
Mayor Jan Barnham says while Byron Bay might've changed, it was never to curry favour. I agree, to a degree. "People say Byron's changed too much," says Barnham. "But haven't they seen the rest of the world? There are no high-rises here, we have trees, we have a moratorium on development. Byron Bay never changed to please anyone. It's like Byron said: 'I like who I am.' Like if you're seeing someone and they say: 'I like you – but I'd prefer it if you had blond hair.' Byron's always said: 'To hell with you. I'm staying brunette.'"
Life is surely better here now; our industry is developing apace, there are more jobs for our young, more hope, a greater connection with the outside world, and a sense of purpose beyond getting the biggest tube or rolling the fattest joint. But then I worry about what can happen when so much wealth hits a town – obscene amounts of money circulating in a community that was taught, around 1973, to despise anything material. Now the children of the Aquarius Festival drive the streets in brand new Mercedes Benzes and order macrobiotic salads from the same restaurant as Chris Martin and Gywneth Paltrow – as a prize for selling their piece of the Promised Land.
Pico Iyer, author of The Global Soul, writes: "travel is the best way we have of rescuing the humanity of places, and saving them from abstraction and ideology." Byron is perhaps proof that this can work in reverse. By visiting her en masse, she's been made a part of modern mythology. But peel back the layers and you'll see she's real – and beautiful. For all the downtown crowding come holiday time, there's always somewhere to find an escape. Any time I swim at Little Watego's, I swim alone. I still have a nervous wait on Suffolk Park Beach, hoping another surfer will join me because I hate surfing by myself. My brother was married on a glorious clear Saturday on the back beaches of Broken Head – a day just like the one in 1978 when my uncle first took us to find "Secret Beach", along the same dirt tracks. Sure, it wasn't called Secret Beach back then (and didn't need to be – it just was), but it was still just as empty a quarter-century later when my brother took his vows.
When I dig deep I can still see my Promised Land. My good mate still drives me for surfs in the rusty old Holden he drove in '92, since someone obviously forgot to tell him he can afford a thousand of them now. My family may bemoan the fact that we have to crowd into my uncle's house to get together these days, but when the sun sets across the bay as we cook snags on the barbeques at the Pass, we feel like the luckiest people on earth. The hippies that used to bug me when I was little are still around – you can see them driving cars with "Magic Happens " stickers on the back. Who knows? Maybe in Byron it does.
Celebrities, lowlifes, sunshine and thunder
The way the air smells just as it's getting dark in summer seems the same, even though I'm sharing it with backpackers who never used to be here. The sun still rises first in front of the Cape Byron Lighthouse, this country's most easterly point. Sitting with my legs dangling over the hang-gliding platform high above Cosy Corner still makes me feel like I can fly. And sipping a dandelion soy chai latte at the Belongil Beach Cafe still gives me hope that I can be healthy.
The salt the ocean leaves on my body feels the same, even though Keanu Reeves shares this sea. The sand dunes where I stole my first kiss are still there, the waves my uncle first pushed me into 26 years ago look exactly the same, whales still swim slowly by, dolphins still surf the breakers, and the peach-and-crimson sunsets still elude my feeble attempts to describe them adequately. While it might take more time to bypass the families of tourists who figure the roads of Byron were put there expressly for their holidays, where I'm going, the journey is still worth it. The magic's still there. There's still a generation of kids with silly names: sisters Mango and Paw Paw, Golden Rainbow Jones, Sunrise Walker, Faith Heal, Lotus, Kindness. There's my mate whose dad changed his name to Naytana when he joined the Orange People. Another pal, Jon, who I never knew was actually christened Rainforest until I saw his birth certificate. There are the breakfast helicopter raids by armed drug squad officers, hovering metres above your Coco Pops because your mate's dad cares for dope plants the way others might care for their lawns.
The Hemsworth's have moved in, which means Miley Cyrus is in town a lot. I don't know if that's necessarily a draw card, but as long as she's still dating one of Australia's most genetically blessed brothers, she's here to stay.
There's Olivia Newton-John's Gaia Retreat, perfect for contemplating your navel. The Buddha Gardens, dedicated to rebalancing your mind, body and spirit like other towns have places for rebalancing your wheel alignment. There's Osho's House for restoring your inner harmony. There's aura cleansing and re-birthing. Or there are rave parties in horse paddocks that run for entire weekends, and people in nightclubs who ask to borrow your reality, just for a little while.
It's a musical, soothing spot
There are buskers in the streets with no more musical talent than you, and backpackers showing skin on a beach some have christened "the new Ibiza." There are crowds in Woolworths, that girl from Neighbours and a car full of idiots down from Brisbane for the weekend. There's a golf comp for people who actually work here. There's a holiday home for Orlando Bloom. There's a primary school full of little kids just like I was. There's the best whale watching in NSW in a town that was the last in Australia to hunt them.
There are tennis competitions for old ladies on Wednesdays, just like in your town. There's the kid we used to terrorise at school, only now he's showing buyers through a multimillion-dollar set of flats on Lawson Street. There's the old abattoir at Walker's, which gave birth to Byron, now turned into recording studios for electronic musicians. There are obnoxious drunks in Apex Park, a couple power-walking across Belongil Beach at sunrise and a girl I've just met who's telling me she'll get me into a crowded club because she's a local, even though I've never seen her here before.
There are hippies, ferals, yuppies, yobbos, druggies, blue and white-collar workers and the unemployed. There are crowded beaches, traffic jams, dirt roads, celebrities, lowlifes, sunshine and thunder.
There's a little bit of everything in Byron Bay. Some of it's good; some of it's downright ugly. But perhaps that's what makes this the Promised Land. Like the choose-your-own-adventure books you read as a kid, Byron Bay is the ultimate tourist sidetrack, provided you take all the right turns. And while I complain about her change, I'm excited about her future.
"Byron Bay will never be destroyed because this area will always be beautiful," says her Mayor and keeper. "And people who come here respect that. Byron Bay attracts people that love Byron Bay."
I've been a cynic. I've called her names behind her back. I've hated her. I've hated you. But Byron Bay will always be my home despite the fact that I haven't lived here in years. She'll remain part of that intangible dream, a nirvana in a world gone slightly mad. And no matter how many times James Packer visits, or how often a car full of idiots drives through her streets in noisy, hotted-up Monaros, she'll always be. After all, as any old hippie will tell you, magic happens here. And when it does, you don't want to miss a minute.
Details:
Best months to go:
Autumn and Spring. Avoid Easter and Christmas crowds if you can.
Most under-rated aspect:
The hinterland. Get out of Byron for a day and explore the area just west of the town – it will blow your mind.
Most over-rated aspect:
The nightlife. Drinking at the Beach Hotel in the sunshine is fantastic, but when the streetlights go on, the pubs in Byron Bay aren't that much different from the town you're from.
Be prepared for:
The petty and not-so-petty crime (muggings, offers of heroin etc) that goes hand in hand with any popular tourist destination.
Watch out for:
The simple things. Avoid tourist traps and go for a walk from the high school to Broken Head. Chances are you'll have it to yourself.
Best value encountered:
Make like a backpacker and buy some meat, salad and takeaway beers and cook a meal at one of the many public barbeques provided on the beaches around Byron Bay. At sunset there's no better ambience in town.
Contacts:
For all the info you need on attractions, accommodation, natural features, restaurants and more, go to:
www.byronbayonline.com.au or
www.byron-bay.com or
www.byronbaynow.com or
www.visitnsw.com.au or
call the Byron Bay Tourist Information Centre on (02) 66808558.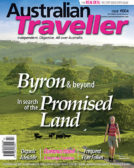 Enjoy this article?
You can find it in Issue 4 along with
loads of other great stories and tips.